The Ultimate Guide to Edinburgh
All the things to see and do in the picturesque Scottish capital.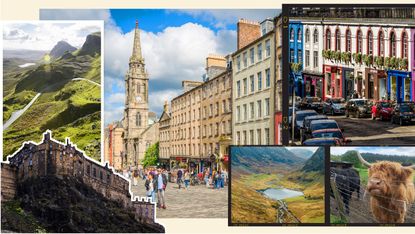 (Image credit: Future)
Marie Claire Newsletter
Celebrity news, beauty, fashion advice, and fascinating features, delivered straight to your inbox!
Thank you for signing up to Marie Claire. You will receive a verification email shortly.
There was a problem. Please refresh the page and try again.
I've been lucky enough to travel to some incredible places around the world, but so far nothing compares to Edinburgh, Scotland. Stepping off the train at Waverly Station, you're immediately transported back to the 14th century thanks to striking Gothic architecture and cobblestone streets. Along those streets, you'll find loads of quirky shops and pubs, all filled with lively locals with each steeped in history as rich as the city itself. Looming above it all are scenic moorlands and a stunning 11th-century castle that'll take your breath away. If you think Edinburgh can be boiled down to bagpipes, whisky, and tartan, you'd be dead wrong.
As the second most visited city in the U.K. after London, the capital is bursting with things to do and sights to see. History and pop culture fans alike will enjoy Edinburgh's iconic landmarks, some of which served as the backdrop for movies and TV shows over the years (any Outlander fans out there?). Foodies have plenty of dishes to delight in, from traditional pub fare to upscale eateries, and everyone will appreciate the city's stunning sights and thrumming energy.
After just three days spent in and around Edinburgh, I fell in love with the picturesque city and I'm sure you will too. Ahead, you'll discover the highlights from my stay, including a list of the must-see sights and the best restaurants, bars, and shops to visit while in Edinburgh.
---
Where to Stay
---
Firstly, Edinburgh is a relatively small city, making it incredibly easy to get around on foot. No matter where you stay, there's a good chance you won't be too far from the city center. Secondly, Edinburgh is split into two main areas: Old Town and New Town. Aptly named, Old Town is the oldest part of the city, whereas New Town is where you'll find more modern architecture, upscale shopping, and chic bars and restaurants. If you do want to stay near the most sights and attractions, I recommend staying in Old Town, and even more specifically, along Grassmarket Square. There, you'll only be steps away from authentic Scottish pubs and restaurants, which have lovely outdoor seating to enjoy a pint, plus it's not nearly as noisy as the main city streets. This area is also just around the corner from the Royal Mile and Victoria Street, two must-see places during your visit.
Along West Port and Grassmarket streets, you'll find plenty of hotels, hostels, and Airbnbs, but do make sure to book early to get the best deal. My family and I stayed in an Airbnb in the area and I couldn't have imagined a better home base for our stay. Not only was it spacious and comfortable for our four-person group, but I was able to enjoy a cup of coffee with a stunning view of Edinburgh Castle every morning―something I will truly never forget. If you're lucky enough to have this Airbnb available during your travel dates, book it ASAP.
---
What to Do
---
Thankfully, you don't need a ton of time to experience the best Edinburgh has to offer. Again, the city is relatively small, especially compared to the metropolis of London, so you'll be able to fit in most of the sights in just a day. To start your sightseeing, head to Princes Street to check out the Scott Monument, an iconic landmark dedicated to the writer, Sir Walter Scott. Then head to Princes Street Gardens for a quick photo op at the Ross Fountain before making your way to Edinburgh Castle. Not only is the castle the most imposing building in the city, but it's also the most visited attraction in all of Scotland, and for good reason. There, you'll find plenty of exhibits on Scotland's history, all surrounded by the stunning imagery of an 11th-century castle.
Set aside at least two hours to tour the grounds, then stroll along the Royal Mile, a bustling section of interconnecting streets with a ton of things to see and do. Walk along the cobblestone streets to hit up quirky souvenir shops, explore the "closes" (what Scots call the little alleyways connected to the street), and grab a bite to eat at one of the area's many pubs and restaurants. Make sure to stop at another iconic landmark, St. Giles Cathedral, before moving on. Next, head to Victoria Street lined with colorful shops, an ideal backdrop for your Instagram feed. Stop at some fun shops like Museum Context, a must for Harry Potter fans, or Castle and Crown Gifts, perfect for fantasy lovers. If you're up for a slight detour, walk along Candlemaker Row to see the Greyfriars Bobby Statue, dedicated to a little pup who guarded the grave of his owner for 14 years. Another stop for Harry Potter fans is Greyfriars Kirkyard, where you can see Tom Riddle's grave and other names in the HP world on the gravestones. Finally, end your day with a much-deserved dinner and drink at one of the pubs lining Grassmarket Square and watch the sunset behind the castle.
If walking is a bit too much for your party, another great option to get the most out of your trip is to buy a ticket for one of the city's hop-on-hop-off buses. For around £25 a ticket, you can tour the entire city at your own pace, complete with an audio guide detailing the history of Edinburgh's biggest landmarks. The tour also stops by some harder-to-reach areas if you're traveling by foot such as Calton Hill, Holyrood Palace, and New Town. The bus tour was particularly loved by my parents who wanted to see as much of the city as possible in a short amount of time.
Finally, if your schedule permits, a day trip into the Scottish Highlands is an absolute must-do. Full of lush green forests, mountains, and adorable horned cows (nicknamed "hairy coos" by the Scots), the area has some of the most stunning scenery, unlike anything you can see elsewhere on the planet. My family took a day trip through Glencoe, where movies like Skyfall, Braveheart, and Outlaw King were filmed, and saw the picturesque Loch Ness, home of the infamous sea monster. Unfortunately, we didn't get a glimpse of Nessie, but we did enjoy the charming village of Fort Augustus situated right on the lake. If you're hoping to see as much of Scotland as possible, a day trip through the highlands is the perfect way to do it.
---
Where to Eat & Drink
---
You know the saying "When in Rome?" Well, when in Scotland you have to try traditional Scottish food and drinks, which means pub food and lots and lots of whisky. One of our first bites to eat was at The Black Bull in Grassmarket Square (one of the many pubs we stopped at in the area) where we gobbled up a plate of Scotsman fries with cheese and haggis. To warn you, haggis, made from mashed-up sheep liver, heart, lungs, and mixed spices, sounds a bit out there, but it's the national dish of Scotland and it is delicious. For dinner, we stopped at Greyfriars Bobby's Bar, located right behind the dog statue, for an unbelievable (and hearty!) steak pie and more haggis served with neeps and tatties, a.k.a. mashed potatoes and turnips. Before we wrapped up our trip, I refused to leave without having a full Scottish breakfast. Well, I got my wish oddly at an Irish pub called Biddy's (the only place in the area open early enough before our flight). The plate was packed with scrambled eggs, beans, haggis, black pudding, pork sausage, mushrooms, roasted tomato, potato scones, and sourdough toast. It sounds like a lot, but I was one happy girl with a full stomach.
On the drinking side of things, you'll find no shortage of bars and pubs. For instance, the White Hart Inn, which claims to be haunted and Edinburgh's oldest pub, serves up a delicious espresso martini and a ton of Scottish beers. You'll also be able to tell from the dozens of whisky shops practically on every street that the spirit is a big deal in the city. Definitely try a tasting at any one of these shops, if only to say you've tried it. For a more thorough whisky-tasting experience, check out The Scotch Whisky Experience on the Royal Mile where you can try different flavors and learn more about the distillery process.
Haggis with Neeps, Tatties, and a Glass of Whisky
Celebrity news, beauty, fashion advice, and fascinating features, delivered straight to your inbox!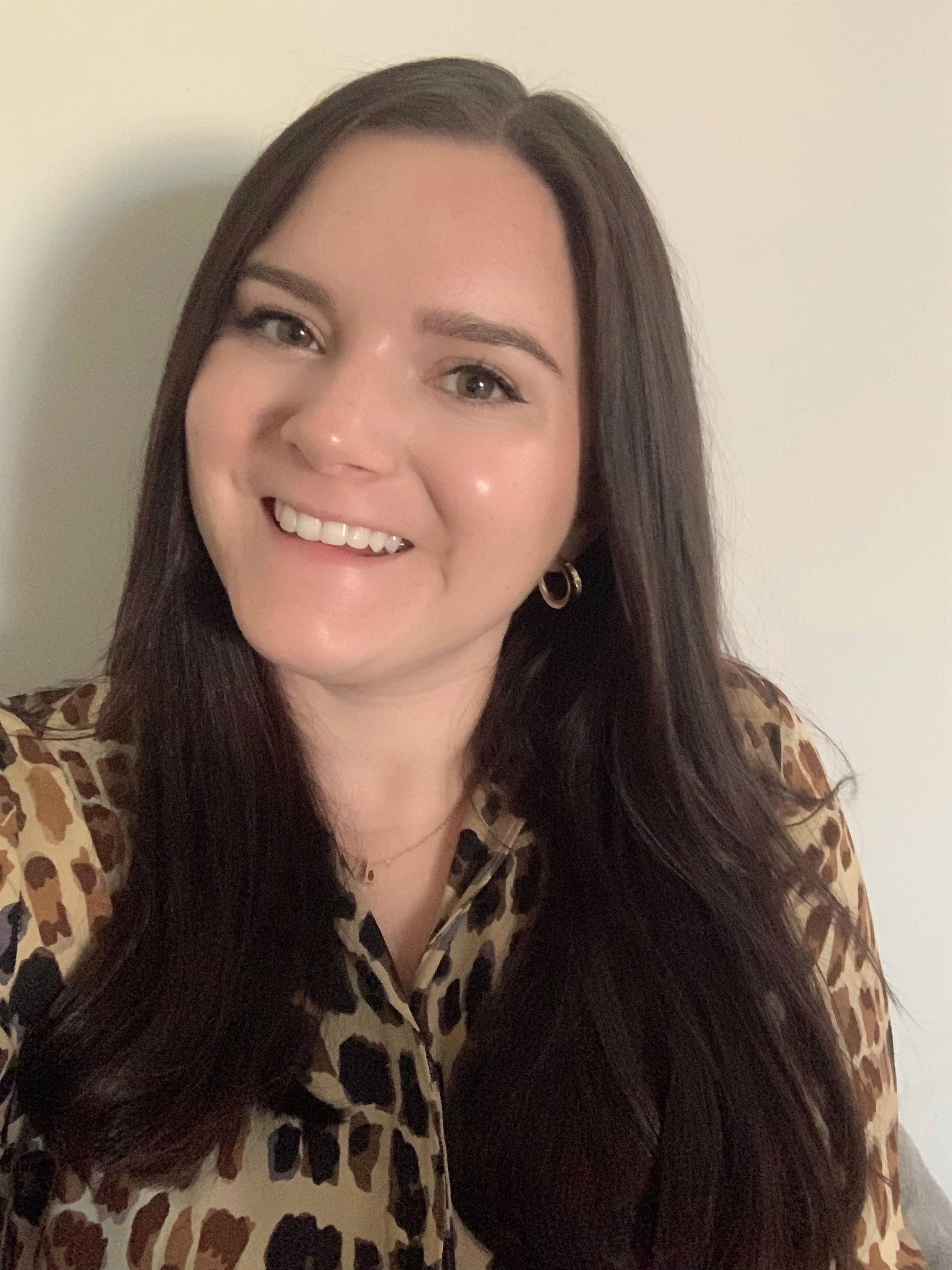 Brooke Knappenberger is Contributing Writer at Marie Claire, where she writes across the board from fashion and beauty to books and celebrities. As a pop culture junkie, Brooke obsessively consumes and writes about the latest movie releases, streaming TV shows, and celebrity scandals. She has over three years of experience writing on fashion, beauty, and entertainment and her work has appeared on Looper, NickiSwift, The Sun US, and Vox Magazine of Columbia, Missouri. Brooke obtained her Bachelor's Degree in Journalism from the University of Missouri's School of Journalism with an emphasis on Magazine Editing and has a minor in Textile and Apparel Management.