Your Fall Guide to Montauk Starts Here
Cooler temps and fewer crowds make Montauk, NY—with its old fishing town charm and laid-back local scene—an ideal fall destination.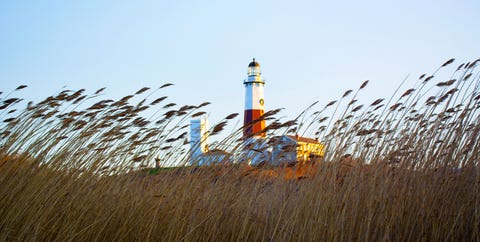 Luke Abrahams
Getty Images
Yes, it's a choice destination for New Yorkers fleeing the city heat in June, July, and August, but Montauk isn't just a summer playground. In fact, a closer look reveals the beach town is ever more charming come fall, with a little something for everyone. From Montauk's picturesque lighthouse to pumpkin ales to quiet stretches of sand, the easternmost end of Long Island transforms into a tranquil spot for post-Labor Day jaunts. Beat the traffic, forget reservations, and pack a sweater—Montauk will be your new favorite place to relish all of fall's glory.
This content is created and maintained by a third party, and imported onto this page to help users provide their email addresses. You may be able to find more information about this and similar content at piano.io