The Weekend Guide to Napa Valley, California
The viticultural hotspot is a must-visit destination for a new generation of curious collectors.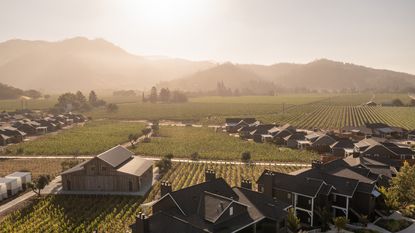 (Image credit: Courtesy of the Four Seasons)
It's not uncommon for young wine drinkers to feel distanced from the Wine World at large, and, until recently, I considered myself part of that camp. But the wine aficionado trope is as antiquated as it is oversimplified, holding a generation of prospective collectors back from taking a first step into that world. My "first step" landed me in Napa Valley, where I learned an important lesson: the only true way to understand Wine Country's sparkle is by visiting it yourself.
I recently traveled to the viticultural hotspot to preview one of the area's most buzzed-about new itineraries, the Four Seasons Drive Experience. The seven-day journey—running from October 29 to November 4, 2023—combines world-class driving (think: a series of mini road trips while behind the wheel of a Ferrari F8 Spider) with exclusive, hyper-local experiences that show off the best of what Napa Valley has to offer (more on that to come).
For a weekend trip, few destinations can compete. The region itself is small—30 miles long and five miles across at its widest point—and makes up just 4% of California's total wine production. Despite its size, the area is home to hundreds of wineries, renowned culinary experiences, breathtaking landscapes, and luxurious resorts. It's hard to imagine that an itinerary centered around wineries and culinary experiences (and traveled through by luxury vehicle) could be anything other than life-changing, but I emerged from my travels with more than just a camera roll of pretty photos and some checks off my bucket list. I had a totally new understanding of Napa and its wine, as a product and a culture, and was eager to tell my fellow 20-somethings all about it. At the end of the day, the only way to know if—that—you are welcome in Napa Valley is by showing up at its doorstep. Chances are, there's someone eagerly awaiting your arrival, ready to geek out about wine-making over a glass of their finest Cabernet Sauvignon.
---
WHERE TO STAY
---
Four Seasons Resort and Residences Napa Valley
Located on the base of the Mayacamas Mountains's Mount Saint Helena is the Four Seasons Resort and Residences Napa Valley, which opened its doors to guests just under two years ago. The Calistoga property is located in one of the region's most coveted areas, on Napa's famous Silverado Trail. With just 85 guest rooms and suites, the subtle-yet-sumptuous property boasts a modern farmhouse design that seamlessly blends into the hundreds of acres of vineyards that surround it. It's less than two hours by car from San Francisco International Airport, and just a quick drive from Calistoga's many attractions, including hot springs, mud baths, and wineries. Perhaps the most exciting facet of the Four Seasons property is that it's Napa Valley's first and only resort set within a working winery. Even once you call it a night after a long day of vineyard hopping, the Napa experience is right outside your suite.
In fact, you could enjoy much of what Napa Valley has to offer without ever leaving the property: as far as amenities go, the resort features its own vineyard, a stone-clad spa, three restaurants, two swimming pools, and a fitness center. From suites with private patios directly on the winery, to the pool's 360º views of the mountains, every detail of the property felt like an extension of the area's natural splendor.
---
WHAT TO DO
---
The Four Seasons Drive Experience
Ever wonder what it's like to traverse California's rolling hills while behind the wheel of a Lamborghini? Prior to previewing the Four Seasons Drive Experience, I hadn't so much as daydreamed about operating an ultra-luxury sports car—or even road-tripping through California in general. If you're a car person, this may be an ultimate bucket list item, but even if you're not, anybody with a driver's license is invited to indulge.
Following the success of the Drive Experience's first iteration in Tuscany, the weeklong Napa Valley itinerary commences later this month (running from October 29 to November 4). Unlike other pre-planned trips put on by luxury resorts, the Drive Experience forgoes traditional bus or chauffeur travel, instead allowing guests to choose from a fleet of luxury vintage or modern-day supercars to get from one destination to the next. (Unless, of course, there is wine-drinking involved, in which case alternate transportation is provided).
The experience kicks off with a welcome dinner at the property's Vineyard Barn, where guests can get a first taste of Napa Valley and familiarize themselves with their home base. Day two begins with a breathtaking drive to Tomales Bay for an immersive oyster farming experience and a gourmet lunch. A dinner with a wine pairing concludes the first full day's activities. The following days are dedicated to an array of authentic Napa experiences, including intimate wine tastings, once-in-a-lifetime vineyard tours, and exclusive culinary events. The trip concludes with a bang—or rather, a pop—with a private ferry tour around the San Francisco Bay, and a hot-air balloon ride to take in panoramic views of the landscape below. Keep scrolling for a closer look at some of the trip's many highlights.
---
SingleThread Farm
You're likely familiar with SingleThread's three Michelin-star restaurant, but the farm behind the legendary culinary destination is worth a visit as well. The 24-acre property consists of a greenhouse, shade structures, loamy fields, an heirloom fruit orchard, olive trees, and beehives—all surrounded by vineyards in the Dry Creek Valley. The farm's warm coastal Mediterranean climate (which makes up just 5% of the world) is a prime location for growing a wide array of crops, many of which are used for the restaurant's 10-course tasting menu. At SingleThread's farm store, visitors can purchase fresh produce and florals from the farm, pottery from local artisans, cookbooks, pantry line staples from the SingleThread kitchen, and more. They also host beekeeping workshops and bouquet making classes.
---
Hog Island Oysters
Hog Island Oysters started in 1983 as a ten-by-six-foot shack on a 5 acre lease, with just a retail counter and oyster bar. Despite their humble beginnings, they quickly carved out a name for themselves. In 1984, Alice Waters's iconic Berkeley restaurant (and a pioneer for farm-to-table cooking), Chez Panisse, was one of the very first locations to carry Hog Island Sweetwaters on their menu. It was a turning point during a time when most restaurants in the area imported oysters from the East Coast.
Since then, Hog Island has expanded greatly, with a 65-acre oyster farm, five restaurants, and a mail-order oyster business. While the Hog Island experience can be enjoyed in many locations across California—Tony's Seafood Restaurant in Marshall, CA, oyster bars in Oxbow Public Market, Marin Country Mart, and San Francisco's Ferry Building, and a stand at the San Francisco Farmers Market, to name a few—the real crown jewel of Hog Island is their oyster farm on Tomales Bay. Being that it's one of the first destinations in the Four Seasons Drive Experience, I was able to visit the locale for an informational oyster session, an interactive shucking lesson, raw and BBQ oyster service, and a light lunch on the bay. If you visit the farm yourself, I recommend booking a farm tour, which is a crash course in all things oysters (including a very satisfying lesson on how to shuck them).
---
Spa Talisa
While Napa Valley's slow pace and scenic landscapes will likely loosen your post-travel knots upon arrival, you'd be remiss not to indulge in one of Spa Talisa's decadent treatments. The services they offer cover all the bases, many of which are inspired by the region's natural terrain. I'd recommend booking the Calistoga mud experience and the deep tissue Terra Firma Recovery massage, though you really can't go wrong with any of the facials, massages, or mind and body rituals that they offer.
---
VINEYARDS AND WINERIES
---
In viticulture-speak, Terroir refers to the combination of factors that give wine grapes their character. The winemakers themselves are influenced similarly. Many of the vintners in Napa Valley tell stories of waking up in the middle of the night to check on the grapes during harvest season, and joining the farmers in hand-picking them from the vines. Such is the story of Napa's agricultural scene at large, where chefs of Michelin-starred restaurants walk through their farms each day to source ingredients for that night, and vineyard owners host the tours of their grounds themselves.
Elusa Winery
As the only working winery located on a resort in all of Napa Valley, Elusa Winery offers a one-of-a-kind "grape-to-glass" experience just steps from your suite. The 4.7-acre vineyard and winery are in partnership with world-class winemaker Thomas Rivers Brown, who started his career in 1997 and was named Winemaker of the Year in 2010.
Protected by the Palisades mountains and oak-covered hills, the vineyard behind Elusa is located in the warmest microclimate in all of Napa Valley—ideal for their signature, organically hand-farmed Cabernet Sauvignon grapes—bringing out the best flavors from the Calistoga American Viticultural Area (AVA).
---
Ashes & Diamonds Winery
"The story of Napa valley is right here," said Kashy Khaledi, Ashes & Diamonds's proprietor and owner, during my visit to the stylish Napa Valley winery. Khaledi bought the vineyard in 2013, and it has since become one of the buzziest destinations in Wine Country. The winery was designed by architect Barbara Bestor and pays homage to the mid-century modern California style; a stand-out against the more rustic architecture of other wineries in the area. Ashes & Diamonds prides itself on being Napa Valley's first winery to make zero-zero natural wines, in which nothing is removed or added during the winemaking process.
Located on the Valley Floor, A&D creates an array of wines that blend modern and old-school flavors that are influenced by the two types of soil from the surrounding mountains. With seven different tasting experiences offered at the winery, there's something for everyone to enjoy.
---
ADAMVS Estate
Situated atop Napa Valley's Howell Mountain is the breathtaking ADAMVS Estate. The 80 acre-property was purchased by vintners Denise and Stephen Adams in 2008, who use organic and biodynamic methods to produce Cabernet Sauvignon and Sauvignon Blanc. At 1500 feet elevation, the vineyard is 10 degrees cooler than the surrounding area, making the property more resistant to California's heat waves. While it's typically difficult to secure a tour of the grounds, where guests are transported by antique Land Rover across the sprawling property, ADAMVS is another exclusive stop on the Four Seasons Drive Experience itinerary.
---
WHERE TO DINE
---
Auro
Auro is Calistoga's only Michelin-rated fine dining restaurant, having received the prestigious recognition less than a year after opening. Located on the grounds of the Four Seasons Napa Valley, Auro is helmed by Executive Chef Rogelio Garcia and Chef de Cuisine Elijah Cortez (they both hold the same titles at the Four Seasons's casual dining spot, TRUSS) and boasts a seasonally-inspired, rotating five-course tasting menu. Set against the backdrop of the Palisades Mountains, Auro brings together the best of Napa Valley, with a constantly evolving menu that's accompanied by several amuse-bouches, a house-made milk bread service, and world-class wine pairings.
---
SingleThread Restaurant
Located four miles away from SingleThread farm is the three Michelin-starred restaurant helmed by husband and wife chefs and farmers Kyle and Katina Connaughton. Located in downtown Healdsburg, SingleThread's 55-seat fine dining restaurant offers an intimate culinary experience that revolves (and evolves) around Napa Valley's seasonal offerings. The 10-course tasting menu is strongly influenced by Japanese cooking—Kyle and Katina share a love for Japan's culinary culture—and is accompanied by a signature wine pairing. While a reservation at SingleThread is hard to come by, guests who book the Four Seasons Drive Experience will get a rare opportunity to dine at the buzzy location during their stay.
Celebrity news, beauty, fashion advice, and fascinating features, delivered straight to your inbox!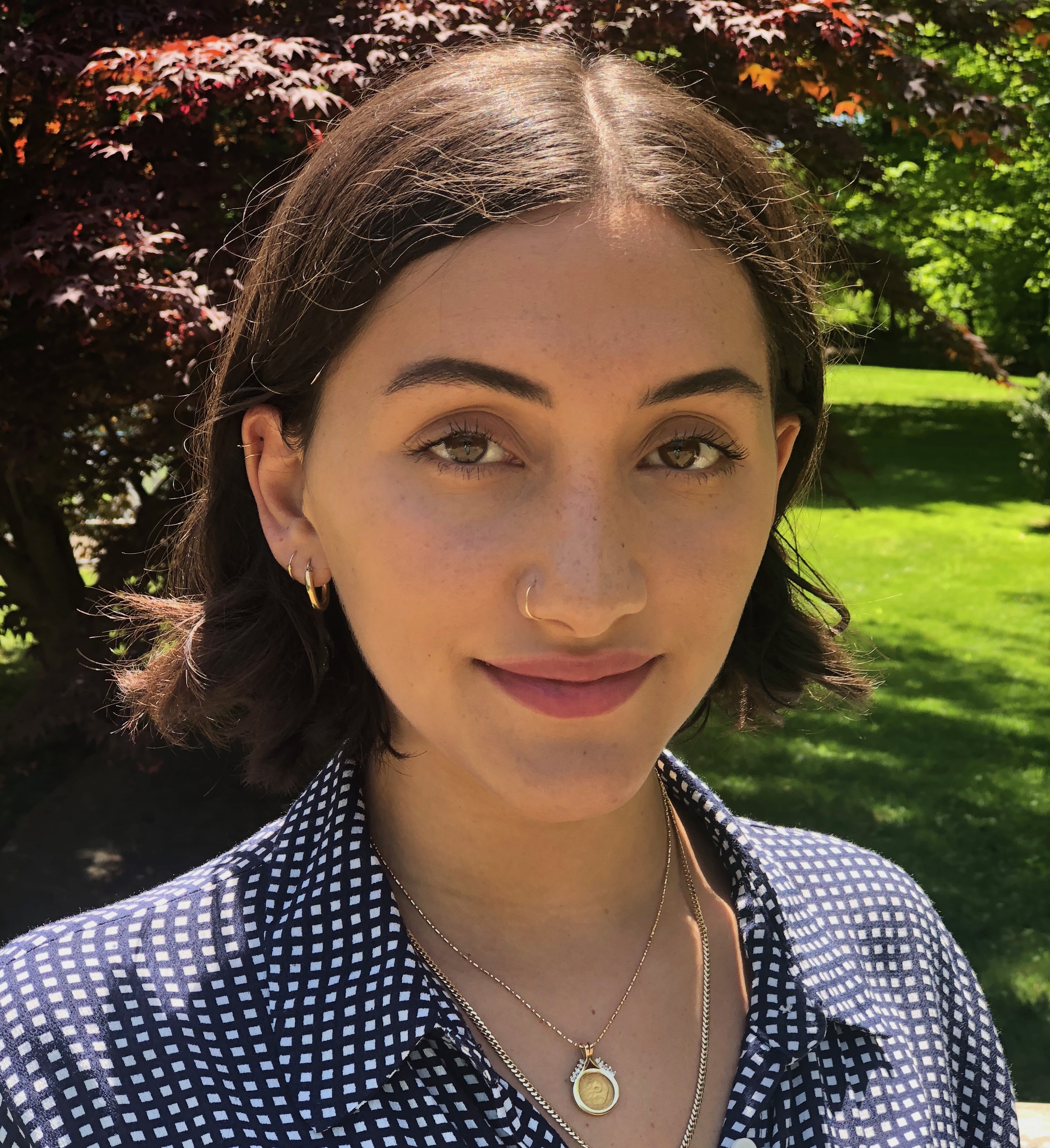 Lucia Tonelli is the Social Media Editor at Marie Claire, where she oversees and creates content across the magazine's social platforms. In addition to her work on social, Lucia writes about fashion, interior design, royals, and culture. Prior to Marie Claire, Lucia held positions at Town & Country and ELLE Decor. When she's not sleuthing the internet, she can be found tending to her sourdough starter or placing bids on vintage furniture she doesn't need.