Meghan Markle's Facialist Told Us *Exactly* How She'll Make That Pre-Wedding Skin Glow
"Meghan really looks after herself, and I think it shows."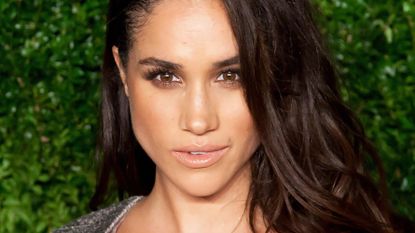 (Image credit: Getty Images)
Marie Claire Newsletter
Celebrity news, beauty, fashion advice, and fascinating features, delivered straight to your inbox!
Thank you for signing up to Marie Claire. You will receive a verification email shortly.
There was a problem. Please refresh the page and try again.
Start far out. Like, way, way far out.Massage yourself constantly.Don't go too crazy.Be a very, very big baby.
Meghan Markle has the glowiest, smoothest, and happiest-looking skin I've ever seen. I know this because I am obsessed with the show Suits, and you don't watch a billion hours of dimly lit, close-up shots of Meghan Markle's face without becoming hyperaware of the fact that it's a smooth-as-hell canvas that was most likely modeled from rainbows and silk. So, you know, everything fit for a soon-to-be-royal.
RELATED STORIES
But, as it turns out, her skin is not the byproduct of magic (unless you count her really, really good genes as magic), but the incredibly skilled hands of London-based facialist Nichola Joss who Markle has attributed for her "sculpted" cheek bones and jawline, saying, "There's a reason [Joss] is in high demand around awards season when every actress wants to look A-plus." Which means you can bet that Joss has already started prepping Markle's skin for her wedding that's only six months away, since time—and some really good facial massages—is of the essence.
And because I am but a peasant who would also like to look A-plus year-round, and also secretly be British and royal and have a starring role on Suits (guys, call me up—I'm free), I chatted with Joss to find out all of her best glowing-skin tricks and tips she'd use on a bride…or royal…to be.
Start far out. Like, way, way far out.
In case you thought you could just start washing your face and applying a few face masks the day before your wedding and be good, you would be sadly mistaken. (I mean, you could definitely still do that, but don't expect Markle-level results).
"If you have troublesome skin, and you need some corrective work, like if you have acne or scarring, you need to start working on a routine at least four or five months before the big day, seeing your facialist every two weeks to get your skin in the best condition you can," says Joss, adding that you can "eventually cut it down to every three weeks, but you should still be getting regular massages between those appointments." Which brings us to…
Massage yourself constantly.
I'm pretty sure there is not bigger advocate for massages than Nichola Joss. Joss is such a diehard massage enthusiast, that her in-depth instructions for how to massage yourself at home legitimately lulled me into a state of relaxation, which was both confusing and delightful.
"You want to start getting regular massages from the beginning of your skincare journey, since it not only helps remove the tension in the face, but it also really helps improve the texture of when you massage with a good, clean facial oil," says Joss. One of her current favorites? Collistar Submlime Black Precious Serum and Lumity Facial Oil, but you can use a few drops of any of your favorite facial oils.
In an ideal world, you'd get Joss herself to massage your face for you, but if you aren't her BFF or Meghan Markle, you can still do it at home, thanks to this handy-dandy, step-by-step chart that Joss created. Print it, study it, and then watch your skin turn into a soft, glowing ball of light.
Don't go too crazy.
A product that promises to "erase" wrinkles, dark spots, and acne overnight? Yeah, you can guarantee that stuff's going to be hella potent—and also a bit sketch, since nothing can get make you look a decade younger in a day—which means you shouldn't let it near your face within three months of your wedding.
"Anything corrective, like acid peels, intense microdermabrasion, or laser treatments, should be done between three-to-five months before the wedding, but not closer," says Joss. The reason? "The last two months before your wedding should be focused on getting calmer, more hydrated skin, rather than getting more aggressive with your face, since corrective treatments can require a ton of downtime and healing," she says.
Instead, Joss recommends loading up products filled with plumping hyaluronic acid, brightening vitamin C, and damage-preventing vitamin E (we're big fans of the SkinCeuticals CE Ferluic Serum and the Drunk Elephant C-Firma Day Serum, which contain all three). Massage a dime-size drop into clean, dry skin every morning before your moisturizer, and always, for the love of the world, slather on a sunscreen, too.
Be a very, very big baby.
That is, on the day of your wedding (and preferably only with your skin, but hey, it's your day, right?). "This is the time where you want to be really gentle with your skin and use only simple, nourishing products, like a hydrating mask, a soft massage, and a cryo treatment," says Joss. If you don't have professional cryotherapy equipment, though, Joss recommends sticking a jade roller in the freezer for an hour, then rolling it outwards and upwards over your skin to reduce puffiness and brighten the skin.
But most importantly, says Joss, is to just take care of your skin. Keep your dirty hands off your face, leave zits alone, don't sleep in your makeup, and hydrate, hydrate, hydrate. Plus, you know, go to a facialist or dermatologist on the regular, because you can only do so much on your own. "Meghan [Markle] has the most amazing skin," says Joss. "She really looks after herself, and I think it shows."
So now that you have all of the skin-care secrets, go be like Meghan, and get your royal glow on.
RELATED STORY
Celebrity news, beauty, fashion advice, and fascinating features, delivered straight to your inbox!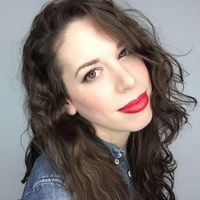 Chloe Metzger is the deputy beauty director at Cosmopolitan, overseeing the editorial content and growth strategy of the hair, makeup, and skin space on digital, while also obsessively writing about the best hair products for every hair type (curly girl here; whattup), and the skincare routines that really, truly work (follow her on Instagram to see behind-the-scenes pics of that magazine life). She brings nearly a decade of writing and editing expertise, and her work has appeared in Allure, Health, Fitness, Marie Claire, StyleCaster, and Parents. She also has an unhealthy adoration for Tom Hanks and would like to please meet him one day, if you could arrange that. Thanks.