Can You Actually Repair Your Skin with the Help of Your Own DNA?
This product is revolutionizing the path to healthier, more vibrant complexions.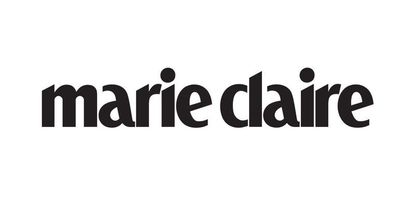 (Image credit: Marie Claire)
Marie Claire Newsletter
Celebrity news, beauty, fashion advice, and fascinating features, delivered straight to your inbox!
Thank you for signing up to Marie Claire. You will receive a verification email shortly.
There was a problem. Please refresh the page and try again.
What if someone told you that you could erase that one hour you spent a little too long in the sun? Or that you could get back the skin you had 10 years ago? Well, it's not just a sci-fi plot line. It could very well be real. And it starts with the one thing you couldn't be closer to—your DNA.
Dr. Ronald Moy, a past president of the American Academy of Dermatology, the Pacific Dermatologic Association, and the American Society of Dermatology, and past vice president of The Skin Cancer Foundation (side note: phew) is the founder of the DNA Renewal skincare line, a line based on DNA repair science that won a Nobel Prize in Chemistry in 2015—so you know, it's kind of legit. To put it in layman's terms, the idea behind the products go beyond surface level to target your skin problems on a biological level.
The line focuses on two factors—DNA repair enzymes and growth factors, both of which have been proven to be more effective than retinoids or antioxidants in clinical studies. Derived from botanical or marine material to help to boost the body's natural repair and healing process, they work to mend and encourage our skin to auto-repair and regenerate the way it did when we were younger—AKA fast.
To give you some Science 101: DNA repair enzymes are our skin's natural protection against aging and sun damage and as we get older, we unfortunately start losing these enzymes. Growth factors, or cellular activators, stimulate skin growth within our cells, which increases collagen production—meaning toned, plump, and glowing skin. And—shocker—as you get older, you lose this too. By giving you a boost of them straight to your skin, you can say goodbye to wrinkles, discoloration, and more—as it works from the outside to the inside to the outside, again.
The line also has other great-for-your-skin stuff, like hyaluronic acid (to plump), coconut oil (to moisturize), and anti-inflammatory extracts. In a nutshell–it's damn good. But like a true repairman, you need a good foundation to work with, so don't forget to combat the damage that you have going on now with a slathering of sunscreen, every day. Because your other connection to your DNA (AKA your mom) was right all along. 💁
DNA EGF Renewal products range from $28 to $480 and are available here.
Celebrity news, beauty, fashion advice, and fascinating features, delivered straight to your inbox!