Kelly Rowland's New Music Video Shatters Beauty Standards
The artist is working on a new album.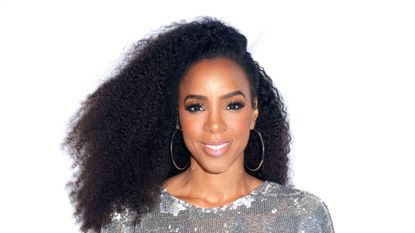 (Image credit: Getty Images)
When you're in Kelly Rowland's presence, it's impossible not to be taken aback by her beauty. It was my second time meeting the world-renowned singer and—just as I vividly remember from our first encounter—as soon as I entered the lobby library of The James Hotel in New York City, her inviting energy eased my nerves. She told me she loved my eyeshadow (Pat McGrath). She happened to be wearing McGrath's products that morning, too, and we proceeded to connect over our shared love of the brand. There was no sense of I'm a star, you're just a regular person. We were just two Black women who love beauty having an honest conversation about it and the way it's viewed in the world.
Rowland, who is a mom, wife, and business woman, exemplifies beauty in every sense of the word. Her fearless approach to beauty—endless hairstyle changes and bold makeup choices—showcases true freedom and confidence in the best way. But the way Rowland chooses to embrace texture hasn't always been accepted; societal beauty standards are deeply-rooted in discrimination and prejudice. She's on a mission to change this. Rowland has partnered with Dove to produce a hair anthem she hopes every young girl will listen to: an original song and video titled, "Crown," which empowers girls to celebrate the diverse beauty of hair, in every form.
Dove discovered that 71 percent of girls look to music as an influential factor in their lives, which inspired the brand to reach out to girls through Rowland's song. The singer's own hair story makes this mission very personal for her. Here, Rowland gets real about the ups and downs of her hair journey, from overcoming her insecurities to learning how to fully embrace her natural hair.
On What This Music Video Means to Her
The lyrics "my hair, my crown" came from Rowland's mother. "My mom used to tell me my hair was my crown and glory," the singer explains. "What we're trying to convey to this next generation of girls is confidence to knock down beauty stereotypes, which is so important. I did this campaign because young girls need to know their hair is truly their crown. Life would be boring if everybody's crowns look the same. It's about doing hair your own way—with texture, color, cuts—no matter what it is, you have the freedom to express your creative self."
On Learning to Love Her Hair
Like many women of color, Rowland had to learn to love her hair, which isn't just hair. Black hair, in particular, has a disheartening history of falling subject to limiting stereotypes. In the past, women have gotten fired from their jobs for wearing natural styles and young girls have been suspended from school. Because of the severe bullying happening in schools across the nation, Rowland's committed to cultivating authentic conversations in hopes that sharing hair stories will stop this from happening. "People have to be called out, " she says. "We have to continue to talk about it because if we stop talking about it people will think it's okay. It is our responsibility to instill confidence in young girls so that they don't succumb to beauty standards. We are an evolving world and we have to celebrate every texture, and every color, and all of the uniqueness out there."
Unjust patterns of discrimination in which women of color are deemed "unprofessional" because their textured styles aren't accepted in predominately white spaces, can result in a rather complicated relationship with hair. Rowland felt this at a very young age. "My insecurities with my hair started when I was a little kid," the artist shares. "I don't think my mom did it intentionally, but I was given a chemical perm to straighten my curly hair at the age of five. That's when I thought maybe my hair wasn't okay. My mom had super-thick and beautiful hair, but it was hard for her to deal with on her own. Maybe she thought it was too much for me to manage, which is why she gave me a perm. Parents are doing this by accident, but they don't realize this fear is being put onto the child. You have to celebrate their curls, coils, and texture from a very young age."
For Rowland, it took time. "Loving my hair took a lot of growing up—It was really a self journey," she says, telling me how she had to deal with upsetting situations like professional stylists who weren't skilled with Black hair. Her "self journey" touched areas of her life beyond her hair. "I had to deal with things like lighting on set, and photographers not knowing how to shoot my deep skin tone. A recent episode of ABC's Black-ish discussed colorism. I remember when that exact moment happened to me in a photoshoot—my face was pink. I had to figure out alternatives on my own quickly."
On How Cutting Her Hair Boosted Her Confidence
If you, too, grew up worshipping Destiny's Child, it's no secret that short hair was Rowland's signature style. But the cut wasn't just a style, it was life-altering for the singer. "Everyone in the group wanted to have their own look, and I was wondering what mine would be," she says. Tina Knowles, mother of Beyoncé and former manager of Destiny's Child, convinced Rowland that short hair would look beautiful on her. "I was so excited and nervous to cut my hair," she says, reminiscing. "I'll never forget sitting in Tina's chair in her salon in Houston. When she turned that chair around, I felt so beautiful. She made sure my hair was styled to perfection. As soon as I cut my hair off, I was a brand new person. I was Kelly—the one with the short hair. My personality changed and even the way I walked changed. The girls and I went out that night and we had the best time. It was such a different feeling of confidence. I was so grateful that Tina gave that to me." Since then, she let go of fear and began experimenting with endless styles and hair colors.
On The Style That Makes Her Feel the Most Free
Recently, Rowland's been straightening her hair less and less, and embracing texture. She's worn it all: her natural hair, braids, afro-textured curls. "I love being able to change it up," she says. "Hair allows you to continue to add color to the world with diverse styles, and inspire people. Especially if people are nervous about trying a look and see you do it, then realize they can do it too."
When asked her favorite hairstyle, she chooses her big curls over anything else. "I feel really free with them—this style makes me happy. Right now I'm gearing up for a new album, and music allows me to see all of my past styles in my head. With my hair journey, I feel like I've been exploring this giant within, and allowing it to take me wherever I want to go. And I can go anywhere."

The musician also takes pride in the process of learning her natural hair, which requires patience. "I have fun with my natural hair," she says. "I wake up and condition my hair, detangle, add oils for extra hydration, and let it do its own thing. I love taking my hair down and wearing my fro—it feels amazing. When you're in the mirror, take advantage of that quality time with your natural hair. Tell yourself you're beautiful. It should be a part of the experience."
On Teaching Her Son About Beauty Standards
I ask Rowland the intent behind showcasing her natural hair and she tears up a bit. "Above anything, it's about giving my son confidence," she says. "He's the greatest thing that ever happened to me. With my natural hair, I want him to know that I love it and embrace wearing it." In today's racial climate, being a young black man has proven to be life-threatening. Rowland embraces her blackness, through-and-through, and wants to inspire Titan, 4, to do the same, so that he knows who he is before he goes out into the world. "I ask my husband all of the time how are we going to have that conversation with him?, because I can't do it without breaking down and crying," she says, refering to racial discrimination. "In the morning, we talk about how smart he is. And when we're in the mirror, we do positive affirmations to celebrate his skin and his hair."
On Her Hair Secret (...That Will Change Your Life)
During winter's savage dry season, keeping your hair's hydration levels high is no easy feat. But Rowland has a secret for staying moisturized that will change everything. "Once or twice a month, I walk around with nothing but oil on my hair all day," she says, adding that she likes to combine coconut oil, castor oil, and olive oil. "So my hair can be really really moisturized, I put a shower cap on in the house. But when I go outside, I wear a bonnet, big earrings, and a red lip—you'd never know that underneath my bonnet I'm conditioning my hair," she says laughing. Genius.
On What's Next
In 2016, news of Rowland's future makeup line "for chocolate girls" dropped and excited everyone. But now, she has something different up her sleeve...and it's a secret. "I'm exploring a new avenue in the beauty lane," Rowland reveals. "So many new makeup lines have come out and I feel like the space is so saturated. I have another idea that's even more amazing—so I'm excited about that."
In other words, stay tuned, and on the edge of your seats with me.
For more stories like this, including celebrity news, beauty and fashion advice, savvy political commentary, and fascinating features, sign up for the Marie Claire newsletter.
RELATED STORY
Celebrity news, beauty, fashion advice, and fascinating features, delivered straight to your inbox!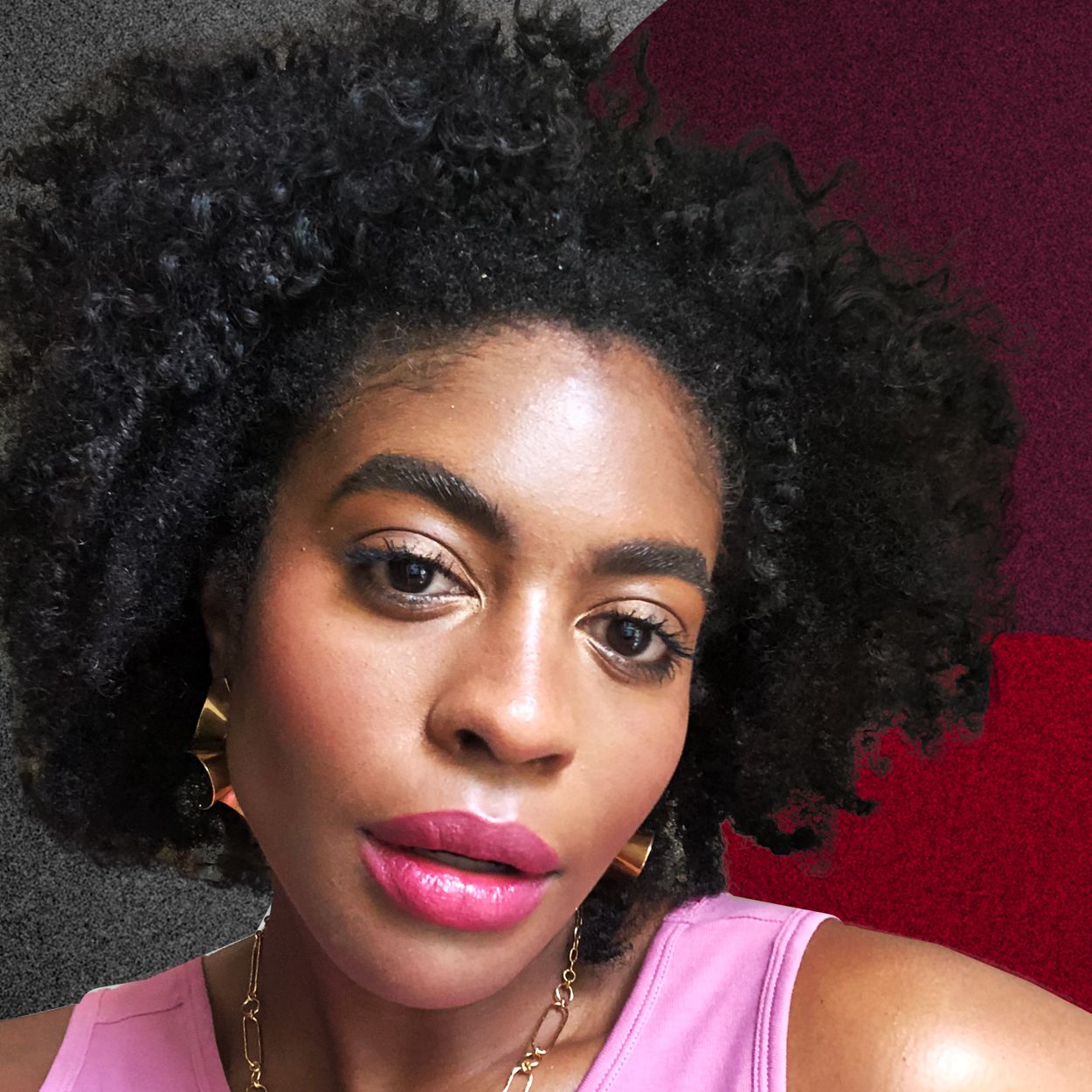 Maya Allen is the former Digital Beauty Editor at MarieClaire.com where she covered makeup, skincare, haircare, wellness, you name it! She has a 15-step skincare routine, owns over 200 red lipsticks, and enjoys testing the latest and greatest in beauty. On most weekends, you can find her at her happy place, which is her makeup vanity. There, she's usually blasting her speakers while singing along to lyrics at the top of her lungs, and making sure her highlighter is on point.