I Got a Vagina Facial, and Honestly Loved It
Chrissy Teigen: "Yeah, I like to steam my vag."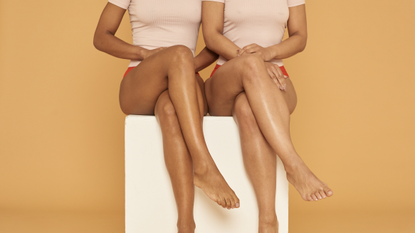 (Image credit: Getty Images)
I'm a self-proclaimed beauty daredevil who is down to try anything once (after proper website stalking and research, of course). Just when I thought I'd done it all—hydrating, brightening, LED, microdermabrasion, lymphatic drainage, and classic facials included—I discovered the vagina facial. Yes, this is a real thing, the V-Steam offered by VSPOT Medispa to be exact. It is also known as a "Vajacial," which is honestly so fun to pronounce. Say it with me: "Va-ja-cial." It kind of rolls off of your tongue, right? Naturally, I booked an appointment right away. I thoroughly enjoyed bragging to all of my friends about my upcoming va-ja-cial, which I enunciated in syllables because I'm extra like that.
Pre-Vajacial Thoughts
It was the week of Valentine's Day and I had no Valentine...nothing new there. Being the self-care addict that I am, I knew this would be the perfect time to love on myself and do something nice for my body. What better way to celebrate love day than to show love to your lady parts?! Vagina facial it is.
Naturally, I was apprehensive and had all the questions. Is it invasive? Are needles involved? Will it be painful? What does it do really? I quickly found out that no, needles are not involved and there is no pain—on the contrary, the treatment is rather relaxing and enjoyable.
The Process
The medispa is in a cozy nook tucked away from the bustling streets of the Upper East Side. As soon as I entered, the combination of the vagina-shaped artwork, fuzzy area rug, and glass of bubbly that was handed to me upon arrival made me feel right at home. All the nerves of not knowing what to expect instantly drifted away. The spa felt like a girls den and a safe space for self-love.
I was led to the dimly lit room and my technician, Tina Shala, who had the warmest spirit, instructed me to undress from the waist down and lay down on the spa bed in a comfortable position. She gently positioned my legs open, covering them with warm compress towels that felt like heating pads. She set up a make-shift teepee for my legs. Underneath the towels was the steam machine, which blew out warm therapeutic herbs, with the aim of detoxifying my vagina. Shala warned me to let her know if I ever felt over-heated (there have been reports of burns from vaginal steaming), but the steam actually felt soft and gentle, not overpowering or unbearable. Scents of comforting herbs quickly filled the room—it smelled like a garden of greenery. I later learned that it was a blend of basil, calendula, mugwort, marshmallow root, wormwood, and rose petals. The herbal infused steam dilates the blood vessels, which in turn increases blood circulation by bringing oxygen to the area, while relaxing the pelvic floor muscles. It felt like a sauna for my vagina at the most idealistic temperature. I didn't sweat at all, but I certainly felt the heat.
While the steam was going, Shala massaged my abdominal area with a natural oil, which felt so soothing. "It increases libido and relaxes your pelvic floor," Shala told me, after mentioning this area of the body is usually neglected, and needs more movement. (Note to self: Do more abdominal massages, especially when it's that time of the month.) About a half-hour went by and my treatment was coming to a close. The final step in the $125 treatment involved an LED blue light machine placed directly on top of my vulva. According to V-Spot's Dr. Carolyn DeLucia, D.O., a registered OB-GYN, studies show blue LED "has antibacterial effects on Pseudomonas Aeruginosa and Staphylococcus Aurius, which are commonly found on the vulva and may cause odor."
The Hype v. the Science
Celebs have been praising vaginal steaming for years. Gwyneth Paltrow was one of the first to unabashedly introduce the U.S. to the practice in 2015, when she recommended the V-Steam treatment at Los Angeles' Tikkun Spa. Chrissy Teigen has posted a picture of herself steaming. She was later asked about it on a TV show. "Classical vaginal steaming...yeah, I like to steam my vag," the model said. "Listen, I don't like to do it, but if GP [meaning, Gwyneth Paltrow] tells me to do it, I'm kinda into it," Teigen continued. Count me in now, too.
As Shala explained, the V-Steam increases libido, relaxation, detoxification, cleansing, and helps with menstrual cramps. "Historically the V-Steam is known as a Yoni steam, which began in ancient Korea thousands of years ago. It has been used in South America and parts of the Caribbean, and now is gaining popularity in Hollywood because of its amazing benefits," she said. The VSPOT website describes the treatment as an experience that "revitalizes the uterus, effectively reducing discomfort associated with menstruation. The treatment can help with painful periods and dryness during sex." Dr. DeLucia recommends getting a V-steam at least once a month for vaginal detoxification and purification purposes. However, the American College of Obstetricians and Gynecologists has no official position on the treatment, adding that there is "no medical indication for their necessity or effectiveness."
The After Effects
Whether the treatment actually did something for me medically or not, as I stood up from the spa bed, I felt so much lighter. My body felt like it had completely flushed out all of the bad stuff. The combination of the steam and expert massage must have rid me of God knows what, but I felt amazing. Since the procedure was so gentle, I didn't have any soreness or side effects. I only reaped the rewards, and will 100-percent be going back whenever I need some extra lady parts lovin'. Here's to more vaginal TLC in 2019 and beyond.

For more stories like this, including celebrity news, beauty and fashion advice, savvy political commentary, and fascinating features, sign up for the Marie Claire newsletter.
RELATED STORY
Celebrity news, beauty, fashion advice, and fascinating features, delivered straight to your inbox!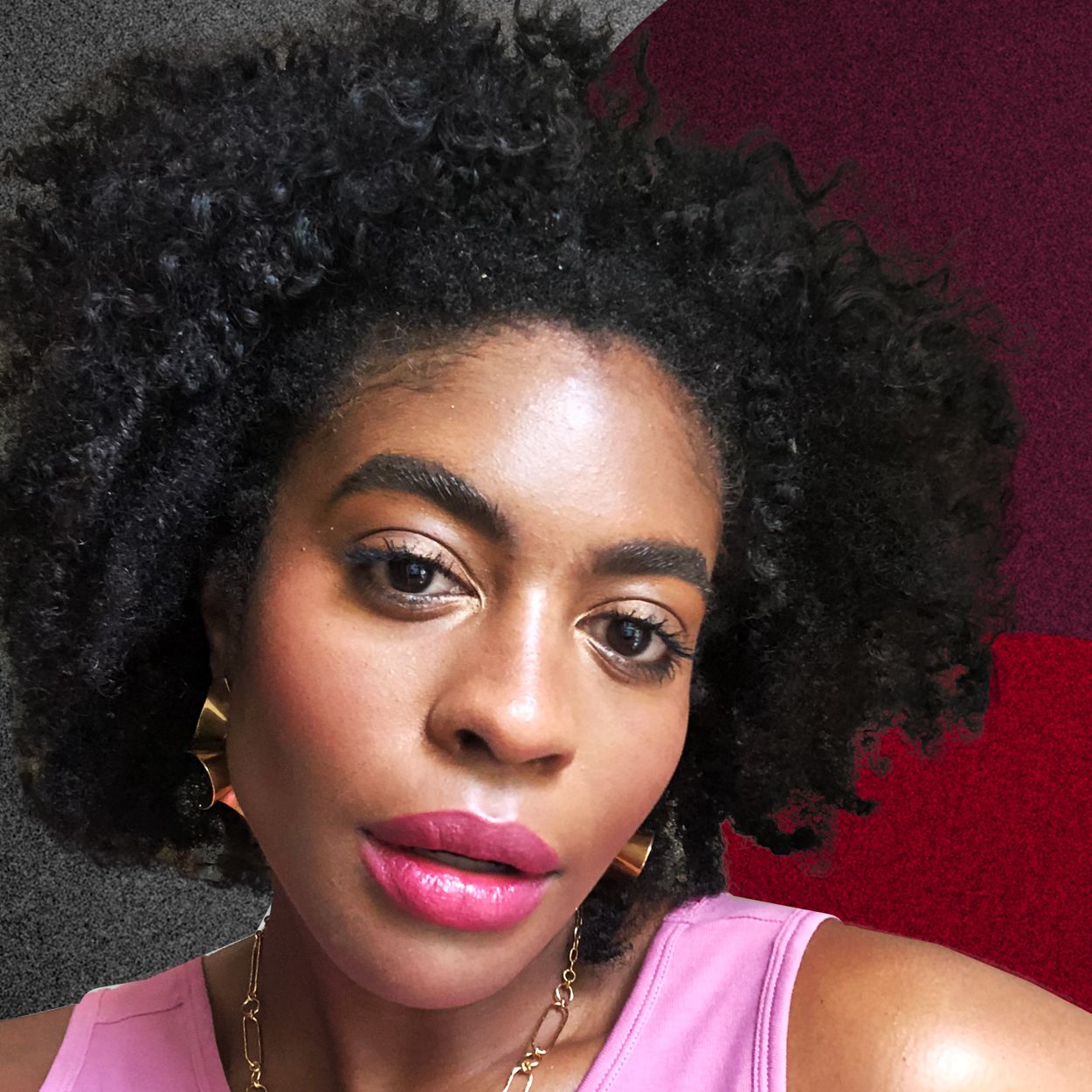 Maya Allen is the former Digital Beauty Editor at MarieClaire.com where she covered makeup, skincare, haircare, wellness, you name it! She has a 15-step skincare routine, owns over 200 red lipsticks, and enjoys testing the latest and greatest in beauty. On most weekends, you can find her at her happy place, which is her makeup vanity. There, she's usually blasting her speakers while singing along to lyrics at the top of her lungs, and making sure her highlighter is on point.