Naomi Campbell on Being the First-Ever Face of Pat McGrath Labs
The legendary supermodel also shares her thoughts on racial inequality: "We need to continue to speak up and take action in a peaceful way until justice is served."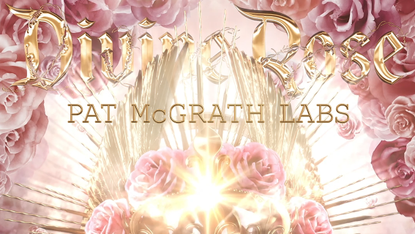 (Image credit: Courtesy of Pat McGrath Labs)
Marie Claire Newsletter
Celebrity news, beauty, fashion advice, and fascinating features, delivered straight to your inbox!
Thank you for signing up to Marie Claire. You will receive a verification email shortly.
There was a problem. Please refresh the page and try again.
None other than supermodel Naomi Campbell has what it takes to be the Mother of Makeup Pat McGrath's muse. The long-time friends met in 1994 on the set of an i-D Magazine shoot with Kate Moss, and have been working together ever since. When two influential women who carry countless firsts in their legacies bond over beauty, history is bound to be made. Many fashion shows and magazine covers later, the two pioneers teamed up for something major, as McGrath would say.
Last month, Campbell was announced as the first-ever global face of Pat McGrath Labs, the legendary makeup artist's cosmetics brand. It was a moment Campbell describes as monumental in her career. "Pat is my chosen family, which makes this moment historic and extra special to me," Campbell tells Marie Claire. "Pat is not just a makeup artist, she's an artist in her own right. The way she creates, paints, and transforms faces is amazing. It never feels like work when I'm working with Pat, it feels like fun."
Over the years, both Campbell and McGrath have broken boundaries in an industry that was not designed for women who look like them. "As a woman of color, doing this with another woman of color I deeply admire, it just makes sense," Campbell says. "I'm just so proud of Pat and all that she does."
The new collection, Mothership VIII Divine Rose II Eye Palette ($125) and Lipstick Trio ($80), features futuristic, glimmering finishes in shades you'd find in a bouquet of roses. Think: petal pink, golden peach, bronze rosé, a sultry bordeaux, and more. The shades are meant for you to swipe and smudge as you please, wherever you see fit. McGrath's only rule: "Bloom without caution." To drive home how regal you'll feel wearing this collection, in the campaign video, Campbell wears a crown surrounded by blooming roses. Majestic.
Ahead, a recap of 30 minutes on the phone with an icon, covering Campbell's approach to beauty, the music she listens to on repeat, and her honest thoughts on racial injustices in America.
Marie Claire: Pat McGrath's makeup brand and legacy as an artist embodies representation. What does the significance of being her first spokesmodel mean to you?
Naomi Campbell: The world of beauty hasn't always been designed for Black women. This is why this collaboration with Pat is so important to me; we are both from the same place and have similar upbringings. Even when I travel to Africa, they're all asking me how can they get Pat McGrath products. It's like gold to get Pat McGrath makeup in Africa. I'm so blessed to be the first face of Pat McGrath. It's an honor, really. It's deeper than just taking a picture or being in a film. It comes from the decades that we've had to wait and [were] not given the opportunity to be let into this industry. But that's over now.
MC: What's your signature supermodel makeup look?
NC: I'm a 10-minute makeup girl when I'm doing it myself. I have my own Pat McGrath foundation in shade #26 ($68) and my concealer ($32), which are so easy to use because they're lightweight and dewy, like a second skin. I love to have a shine and a glow, and for my makeup to look warm, which is what these products do. I use Pat's eyeshadows as blush because the pigments are so vibrant. The products just lift your face and lay on the skin so beautifully. I'm obsessed with my Omi Lipstick ($38), I go through one tube in two weeks. It's a peachy, pinky nude and the lipstick that I wear every day. I also love the Highlighter + Balm Duo ($48). It's great for the spring and summer because It gives your skin a dewy highlight, although I use it all-year round and on my lips, too. When I wear eyeshadow, I use the bordeaux shades from the new Divine Rose Palette ($125).
MC: You've sat in countless makeup chairs in your lifetime. What's the #1 makeup tip you've learned from Pat McGrath over the years?
NC: She treats every bone structure differently and really studies the person's face that she's working on. I've learned to mix up various colors of concealers on different parts of my face to make my eyes look awake. I don't really mess too much with my own eyebrows, but Pat has always told me [that] keeping them feathery is very important. Eyebrows shape and frame your face, so if you don't know how to do them, don't do them; just brush them up!
MC: What's the one product you turn to when you want to feel like the fiercest version of yourself?

NC: When I'm not wearing a heavy eye and just pretty skin, I wear a red lip. Like my sequin red lips at the 2016 MTV Video Music Awards. It was really a last-minute thing Pat wanted to try. But my lipstick basically took over the night, shining and sparkling from here to there. It reminded me of "Follow the Yellow Brick Road"—it was like wearing Dorothy's red shoes in the Wizard of Oz on my lips.
MC: Are you still wearing makeup during quarantine?
NC: Every day I wear a Pat McGrath lip gloss or lipstick. Even when I work out each day, I wear lipstick because it makes me feel good, and that's what this is all about. In challenging times, women want to feel good even if they're not leaving the house. Makeup is for your self-esteem and confidence.
Shop This Supermodel's Makeup Bag
MC: What's your skincare routine these days?
NC: Whether I wear makeup or not, I always cleanse my skin each morning after I wake up. Sometimes, I do a cleanse and a scrub combined to exfoliate. I make sure to exfoliate to remove the build-up of dead skin. Then, I put on lots of serums and a face mask. After I mask, I put on more serums and a moisturizer. With my skin, it all depends; on different days, I do different things. Some days I do glycolic acid peels or use my dermaroller.
For self-care, I do scrubs, salt baths, and facials—I do a facial and put on a face mask every day. At night, I always wear a night cream sleeping mask. Most importantly, I like my skin to look hydrated and shiny.
MC: With all that's going on in the world right now, protecting our peace with self-care is so important. What's your self-care, health, and wellness routine?
NC: I wake up, pray, and workout. I need to keep a routine; it's how I keep my foundation. I do things to strengthen my immune system. Just because I'm inside, I still maintain myself with manicures and pedicures. I also need to stay hydrated, so drinking water is incredibly important to me. I do everything to stay calm.
Aside from work, I've been doing a lot of housework, cooking, and cleaning, and I'm loving it. I'm not loving what we're going through and the lives that have been taken by this virus and police brutality. But I do love being still. I love getting to know myself more and getting to know my homes more. I'm reflecting on the upbringing I was given by my mother and her mother, and thanking God for it.
MC: You're also an activist, using your voice as a powerful force for good to speak up and give back. What are your thoughts on the recent racial injustices, including the tragic murder of George Floyd at the hands of the police?

NC: When a Black man is denied the right to live his life and he has no choice, it's not right. This is what Nelson Mandela once said to me. We need to continue to speak up and take action in a peaceful way until justice is served. Two wrongs don't make a right—we're not looking to do a wrong. We will not let George Floyd's name down. The whole world is watching. They need to do what's right and they need to do it now.
I was hoping this quarantine reset would make us all be more compassionate towards one another, but the authorities are not thinking the same way. I know all my brothers and sisters are hurting in the world, and I don't want to see anyone else get hurt or harassed. Believe me, I'm telling you, I wanted to go out on the street too and say his name. I'm so frustrated that I can only post about it, because it's not enough. I feel helpless. I want to do something.
MC: You've shared in your YouTube channel that you want to show yourself as a real person. What's your advice for women who are dealing with insecurities?
NC: Self-esteem is very important. It has nothing to do with being a model. It's something that we've all gone through at different times in our lives. For me, it's very important to nurture your inner-self. It took me a long time to understand that. Sticking to your integrity, and not trying to change yourself to suit others or impress anyone is something that I had to learn. It's all about balance, which is a simple thing to say but not so easy to do. With everything we're going through, we have to reflect. I hope everyone will learn to be more balanced and compassionate. When we have innocent Black people losing their lives because people are abusing their authority, becoming more compassionate cannot be ignored.
MC: You've been in so many rooms and on countless catwalks. What's your biggest piece of beauty advice?
NC: You have to love yourself the right way and you must take care of yourself. So often, we just don't have the time because we're always on the go. The importance of your health and your mind affects everything. It all starts from the inside and then it will transcend out.
MC: When you're getting ready or going through your self-care routine, what's on your playlist?

NC: I love Afrobeats. I released an Afrobeats playlist on Apple Music that I love. Recently, I've been listening to Fela Kuti, Bad Boy, Guy, Babyface, Mariah Carey, Whitney Houston, Culture Club—I was a big Culture Club fan growing up in London—Phil Collins, The Rolling Stones, Beyoncé, Tears for Fears, Simple Minds, The Beatles, Big Daddy Kane, Ari Lennox, and Public Enemy. This whole quarantine has taken me on a journey with music and I've gone all over the spectrum. I'm having a nostalgic moment and going back to old-school because that authentic music is just priceless. The Verzuz Instagram Live battles have been amazing—I love what Timberland and Swizz Beatz are doing. We never get the time to sit down and listen to music without turning on the television. We need to simplify our lives and enjoy those pure, simple pleasures that we take for granted.
For more stories like this, including celebrity news, beauty and fashion advice, savvy political commentary, and fascinating features, sign up for the Marie Claire newsletter.
Celebrity news, beauty, fashion advice, and fascinating features, delivered straight to your inbox!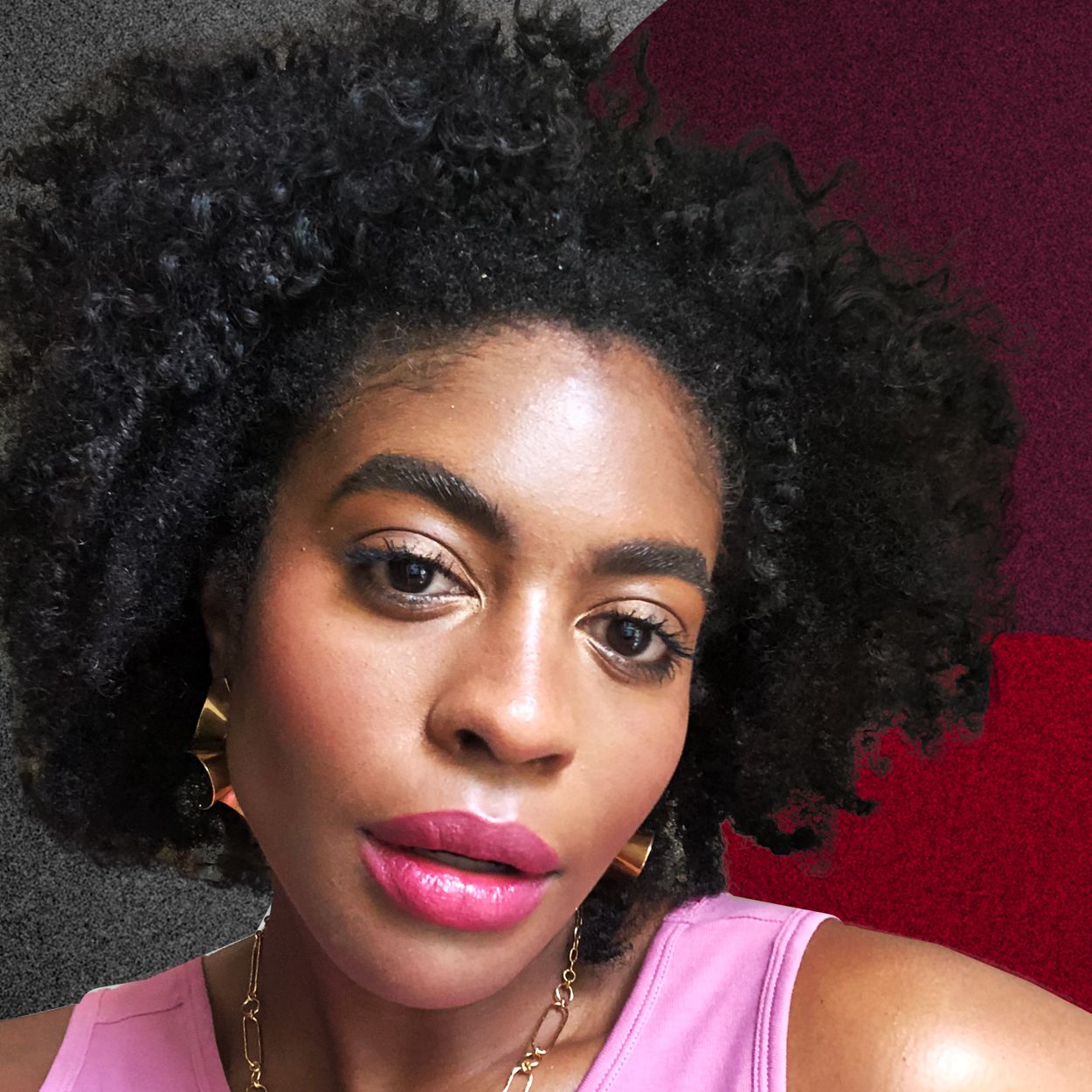 Maya Allen is the former Digital Beauty Editor at MarieClaire.com where she covered makeup, skincare, haircare, wellness, you name it! She has a 15-step skincare routine, owns over 200 red lipsticks, and enjoys testing the latest and greatest in beauty. On most weekends, you can find her at her happy place, which is her makeup vanity. There, she's usually blasting her speakers while singing along to lyrics at the top of her lungs, and making sure her highlighter is on point.