How to Get Sarah Jessica Parker's Wavy Locks
Celeb stylist Mandy Lyons explains how to get "wash and wear" hair in 4 easy steps.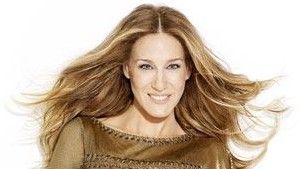 (Image credit: James White)
For a long hair lover, I've been getting lots of cuts lately. it all started with a traumatic "trim" in late March, one of those grin-and-bear-it episodes when the stylist lopped off six inches of painstakingly cultivated length. After that, there was no going back — the rest of the hair had to be "evened out."
Now, a couple months later, with the June heat and humidity starting to wilt my whole beauty routine, I seek out Sarah Jessica Parker's hairstylist: Mandy Lyons, who's now moonlighting at the Sally Hershberger Downtown salon on 14th Street in New York City. Having worked with SJP for years (since the HBO Sex and the City days), Mandy's tamed that famous mane all over the world — so she should know what to do with my misbehaving hair, right?
I mean, when the girls were in Abu Dhabi (a.k.a. Morocco, where they actually filmed SATC 2), Mandy must have had to fight major frizz and meltdowns, no? Apparently not: "It was dry heat in Morocco," says Lyons, who starts snipping my slightly wavy, prone to frizzing, mess of a mane (she only cuts off about 1.5 inches — I'm watching her like a hawk). "The biggest issue was wind, which is why we kept Sarah Jessica's hair wavy or put it up." Hmmm.
For my new summer cut (a real trim, but with more shape, so I can wear it SJP-style wavy), Mandy suggests Fekkai Glossing cream, Sally Hershberger Texture Blast spray (to refresh roots the next day), and air drying. She calls it a "wash and wear" cut, which would be the holy grail of all haircuts.
Here are the styling steps:
Book now (by calling 212-206-8700 or visiting her site online), before SJP calls Mandy away for another exotic shoot.
Celebrity news, beauty, fashion advice, and fascinating features, delivered straight to your inbox!