Exclusive Dior Rouge Preview: Couture, Lipstick, and Camilla Belle, Oh My!
Go behind the scenes with beauty director Ying Chu and actress Camilla Belle as they celebrate the Rouge Dior launch party in Paris.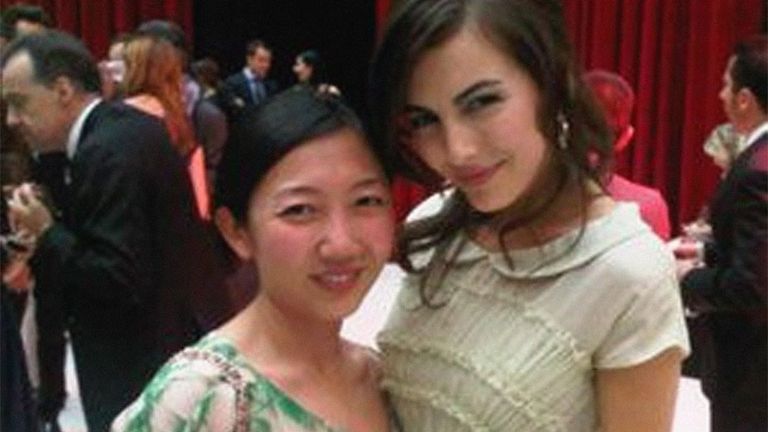 (Image credit: Future)
I'm standing with actress Camilla Belle, bubbly in hand, admiring a flame-red pouf of a dress from the Dior Haute Couture archives. It's been transported here from the vaults, to the LVMH headquarters in Paris, along with 31 other frocks that served as shade inspirations for the fashion house's new lipstick line, Rouge Dior (opens in new tab). Encased in glass and carefully museum-lit, the dresses have been "curated," so to speak, by Dior's makeup creator, Tyen, and are here for just one night. (Apparently, insuring them any longer is cost-prohibitive. Lesson here: Invest in fashion!)
Outside the exhibit, the wide-open glass-covered courtyard is still lit with late-evening sun. (Thankfully so — I've just arrived from New York and my jet lag is kicking in.) And other Rouge Dior-sporting beauties — a stunning Monica Bellucci, Emma (Mrs. Bruce) Willis, a slew of models — are mingling with the international beauty press and noshing on the colorful and unique (see pic, below) hors d'oeuvres. (Their lipstick doesn't budge!)
Finally, after seeing, talking, and testing lipstick all evening, the party winds down around 11 and the 500ish guests are each gifted with a mini stash of Rouge Dior upon departure. Buttery and sheer, with punchy color (my fave's Flamboyant, a pinky-red homage to a voluminous dress from 1960), all 32 shades hit stores in September. And to see and hear more (including tips from Tyen), pick up MC's September issue.