Kate Upton: 'I Wish I Had Smaller Boobs'
Even top swimsuit models have qualms about their bodies.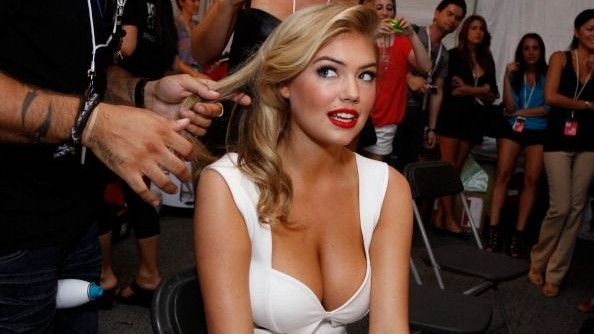 (Image credit: Marie Claire)
Even top swimsuit models have qualms about their bodies. Kate Upton, the beauty well-known for her curves, spoke to British newspaper The Sun on Sunday about changing one thing about her physique.
"I wish I had smaller boobs every day of my life as I would love to wear spaghetti top braless or go for the smallest bikini design," she said. "I'm like, 'Oh, man, it would be so much easier,' especially if people didn't constantly bring them up."
She added that life would be easier if her breasts were more like clip-on earrings and less like actual body parts. "If I could just take them off like they were clip-ons," she quipped. "But the grass is always greener."
While the admission is somewhat surprising, don't mistake Upton's lament for anything more than a quick aside. The model caveated her point, saying, "I love my boobs and I'm proud of my size. That's an important message to young girls — love who you are and be proud of who you are."
The model skyrocketed to fame after she appeared on the cover of Sports Illustrated Swimsuit edition in 2012. She recently added actress to her list of professions, and will be starring alongside Cameron Diaz and Leslie Mann in the new film The Other Woman. Judging from the trailer, looks like discussions about Upton's assets won't cease anytime soon.