Amazon's Beauty Sale: The Best Fragrances
Now's the time to find your signature scent.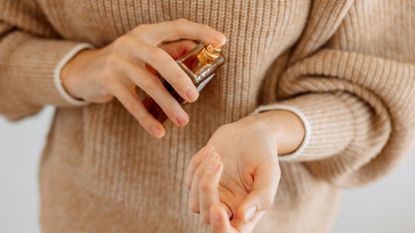 (Image credit: Getty Images)
Just when you thought the Amazon Prime deals were over for the year, the e-commerce giant has thrown in another major savings event. This time, beauty lovers especially are in for a treat—Amazon's Beauty Sale (opens in new tab) is officially here and it brings some incredible deals on the best of beauty.
From October 24 to November 6, you can score slashed prices on some of your favorite beauty products, from the best curling irons to functional electric toothbrushes. You could spend all day perusing through the hundreds of Amazon deals, but if you don't have that kind of time, we've made it easier for you. Ahead, you'll find the best fragrances in the Amazon Beauty Sale, including a Y2K favorite and the perfect gift set for your bestie. And it's just in time for the holidays, too!
Brooke Knappenberger is the Editorial Fellow at Marie Claire, where she writes across the board from books and celebrities to fashion and beauty. As a pop culture junkie, Brooke obsessively consumes and writes about the latest movie releases, streaming TV shows, and celebrity scandals. Brooke is a proud St. Louis native and is currently living in New York City. Outside of work, you can find her either jamming out to Drake, reading a Sarah J. Maas novel, or shamelessly online shopping.