5 Skincare Mistakes You Should Avoid, According to Dr. Barbara Sturm
"It's so important to remember that there is a holistic approach to achieving wellness both inside and out."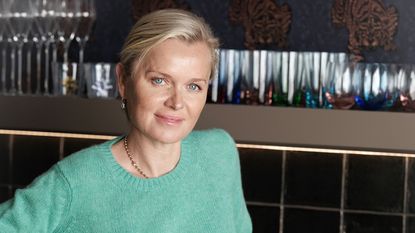 (Image credit: Dr. Barbara Sturm)
When it comes to skincare, I'm a rule breaker. I don't always drink eight glasses of water, I don't swap my beauty routine with the seasons, and my favorite: I haven't completely embraced using retinol. Before you side-eye me, it's important to understand everyone's approach to skincare is highly individualized. Of course, what works for you may not work for others, but it makes me wonder: aside from wearing sunscreen, are there other skincare non-negotiables that everyone should consider?
Today, Dr. Barbara Sturm launches a new anti-aging body scrub, the latest innovation to join her anti-aging body care collection, and I thought it was the perfect time to ask her to weigh in on uncommon skincare mistakes. If you don't know, Dr. Strum is a German aesthetics doctor who has made it her life's mission to educate the public about her rigorous scientific approach to skincare. She began her medical career in orthopedics, and later translated science from her clinical research and orthopedic practice into the field of aesthetics. Shortly afterwards, she opened a medical clinic in Düsseldorf. Now, she has boutiques and spas all over the world that deliver the famous #SturmGlow facial and educate consumers on the anti-inflammatory lifestyle that she espouses. Here, Dr. Sturm offers top ways you could be ruining your skin. Take a look.
Not Moving Your Body
Exercise releases endorphins that make you feel good, and as a result, you increase blood flow which pushes oxygen into your skin. "I think we should all move every day," says Sturm. "Movement is the key anti-aging approach of all time and one of the most important things you can do to achieve physical wellness. I love to keep active—I play tennis, swim, walk and do yoga."
Not Using a Dry Brush
"A dry body brush mechanically boosts your circulation and lymphatic system, detoxifies, discourages fluid retention, reduces cellulite and smooths skin," says Sturm. "And, it feels amazing! It's great for boosting your energy if you're feeling sluggish." When using a dry brush, be sure to start at your feet and work your way up. Be sure to use long strokes on your limbs and clockwise strokes around your stomach.
Not Using An Anti-Aging Body Scrub
A standard body scrub minimizes dead skin cells and helps boost circulation, but an anti-aging body scrub is packed with added ingredients that help your skin in the long run. According to Sturm, every ingredient in her Anti-Aging Body Scrub has a purpose. "Sea salt and brown sugar provide a gentle but effective exfoliation which removes rough, dry, dead skin cells, stimulates micro-circulation and reduces the appearance of cellulite," she says. "Ubiquinone (coenzyme Q10), vitamin E and purslane function as antioxidants which protect against oxidative stress and act as free radical scavengers, and apricot kernel oil supports the skin matrix and cell renewal while boosting moisture and soothing irritation."
Not Taking Advantage of a Sauna
Jumping into a sauna may not be top of mind when the weather is warm, but it's a tremendous tool for skin and beneficial for your overall health and wellbeing. "Saunas have been clinically shown to improve skin barrier function, regulate sebum flow, and improve cardiovascular and muscular health," says Sturm. "I built one in my bathroom in Düsseldorf, and I love it."
Not Taking a Holistic Approach To Your Health
This should come as no surprise, but having great skin is more than applying a cream, serum or taking a pill, its about ensuring every aspect of your life is heathy. What you consume, how you handle stress matters. "It's so important to remember that there is a holistic approach to achieving wellness both inside and out," says Sturm. "I'm passionate about leading an anti-inflammatory lifestyle which includes eating well, prioritizing a good night's sleep, enjoying daily exercise and reducing stress through techniques like meditation."
Shop Dr. Barbara Sturm's Skincare Favorites:
Marie Claire email subscribers get intel on fashion and beauty trends, hot-off-the-press celebrity news, and more. Sign up here.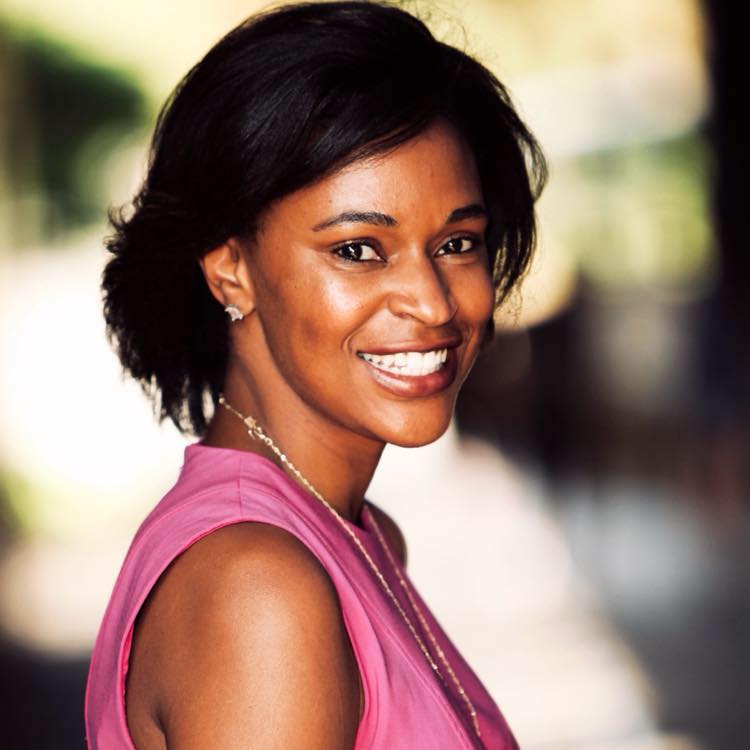 Deena Campbell is the Beauty Director of Marie Claire where she oversees beauty and health content on all platforms. Deena joined Marie Claire after a decade-long career as an editor in print and digital media. Before joining the brand, she managed editorial content for L'Oréal owned Makeup.com and Skincare.com. In 2015, she launched Essence.com's hair channel where she received Time Inc.'s Henry R. Luce Award, shortly before joining Allure.com's staff as Senior Beauty Editor. Along with her editorial positions, she also consulted on content and marketing strategies for beauty companies including DevaCurl and Dove, and has appeared at various speaking events and live television segments.