The 30 Best Beauty Products to Launch in April 2023, According to Marie Claire Editors
PSA: Most of these are discounted at Sephora's Savings Event.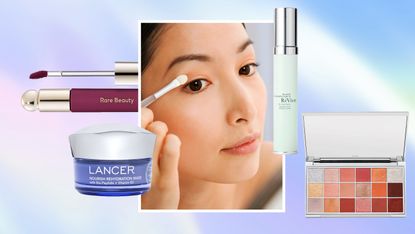 (Image credit: Future)
April means a lot of things for beauty lovers. It's Spring, which means brighter makeup colors and nail polishes become all the more popular. It's warmer, so transitioning away from heavy creams and serums to lightweight formulas is top of mind. And, it marks the beginning of the Sephora Savings Event (VIB Rouge, at your service). That all said, it's prime time to give your makeup bag, your vanity, or desk drawer filled with stale lipsticks a seasonal refresh. To help guide you along your shopping journey, the Marie Claire team has gathered together to test *dozens* of just-launched products and narrow 'em down to the best of the best.
I for one fell in love with a hair serum that makes my split ends look non-existent and a moisturizer that finally satiates my perpetually dry skin. But others found themselves heels for sunscreens and bronzers that ooze summer energy. To get the full report on what we're obsessing over, keep scrolling.