The 10 Best Eye Creams for Dark Circles, According to Experts and Editors
You should only be worrying about bags at the airport.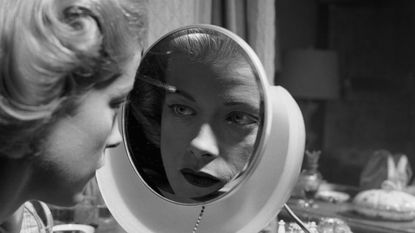 (Image credit: Getty Images)
One of the most essential yet underrated steps in anyone's skincare routine is the application of a top-notch eye cream. While habits like staying hydrated, getting enough sleep, and eating a balanced diet are the most important actions you can take to prevent dark circles, this crucial product can combat early signs of skin aging, aid in the prevention and treatment of dark circles, and boost hydration overall to these sensitive sections of skin.
"Under-eye circles may be caused by a variety of different factors, and identifying your specific issue will determine the best way to treat it," says NYC-based dermatologist Dr. Joshua Zeichner. He lists sun exposure (wear your sunscreen every day, people!), hyperpigmentation, and age among the most common causes. In addition, he says that some dark circles begin under the skin, when there's a barrier between the under eye and cheek area, which "causes a shadow that you perceive as darkness."
Board-certified cosmetic and medical dermatologist Dr. Blair Murphy-Rose agrees, adding that dehydration, genetics, medical conditions, and allergies can also lead to dark under-eye circles. Age, however, is the most common culprit.
"As we age, the fat pads that normally reside just under the eyes begin to drop lower and can protrude," she explains. "This repositioning of the fatty tissue can lead to formation of shadows or puffiness that we see as 'bags.' Hyperpigmentation or darkening of skin under the eyes can also cause the appearance of hollowing (and the tissue underneath that can appear as a 'bag'). As we age, we lose collagen in the skin causing the skin to thin, loosen, and wrinkle. These changes can contribute to dark circles."
Because the causes of dark under-eye circles are so varied, it's important to take your particular lifestyle and set of needs into account when looking for the eye cream that's best for you. Below, we've tapped Dr. Zeichner and Dr. Murphy-Rose to better understand how to shop for an eye cream that'll work for you, and we've included top picks from editors past and present.
How to Prevent Dark Circles
Again, Dr. Murphy-Rose cites the most common causes of dark circles as "genetics, aging, insufficient sleep, dehydration, allergies, and another medical conditions." For that reason, she says, "It is important to understand the causes of your dark circles in order to best treat them." If aging is the culprit, for instance, then replenishing lost collagen may be your best bet. Meanwhile, if you're getting less sleep than usual (eight to 10 hours would be the sweet spot), then regulating your sleep schedule is paramount.
However, she points out that dark circles aren't often preventable. If your dark circles are genetic or caused naturally by aging, she says that the best you can do is ameliorate the situation by"getting sufficient sleep, maintaining a well-balanced diet, reducing stress as much as possible, and using preventive skincare. For some, reducing alcohol and sodium intake can help as well. If you are allergy prone, seek medical attention to diagnose and figure out best ways to avoid known allergens and consider allergy medication."
What to Look for In an Eye Cream for Dark Circles
Although dark circles are natural, I do my due diligence by applying an eye cream each time I wash my face. But, as with all skincare, not all eye creams are built alike, and it's important to study the ingredients of the product you're considering before you decide to indulge.
"It is important to use a well-designed undereye cream that won't cause irritation to this delicate skin," agrees Dr. Murphy-Rose. She suggests staying away from known allergens and irritants such as fragrance, advising, "under-eye creams should be hypoallergenic. This is because "The skin around your eyes is thinner and more sensitive than other areas."
Meanwhile, some of her go-to ingredients include:
Vitamin C, which Dr. Murphy-Rose calls "a well-studied antioxidant for brightening skin under the eye."
Retinol, which she says helps with hyperpigmentation and "boosts collagen formation to improve skin quality and prevent fine lines."
Niacinamide, tranexamic acid, and hydroquinone, "a few ingredients that prevent and/or reduce skin pigmentation for those whose under-eye darkening is truly a pigmentation change and not just a shadowing of light."
Hyaluronic acid, which she recommends for dehydrated eyes. The ingredient is a humectants, which means that it has a plumping effect. It also "attracts moisture and holds up to 1,000 times its weight in water."
Arnica and Vitamin K, which "can decrease puffiness by reducing vascular congestion."
Caffeine, which also reduces vascular congestion. She adds, "Topical caffeine induces vasoconstriction of blood vessels, causing blood to flow away from the area and therefore decreasing fluid under the eyes. For dark circles caused by vasocongestion, caffeine can help to improve the undereye appearance. Caffeine can reduce puffiness."
No matter your skin issue or which cream(s) you ultimately opt for, you should still test your products before applying them—particularly if you have sensitive skin.
"Before using any new product, especially on the delicate skin around the eyes, try a spot test to test your sensitivity," advises Dr. Murphy-Rose. "Apply a small amount of cream to your inner wrist and wait at least three days to check for a reaction."
The Best Eye Creams for Dark Circles
Musely is a brand developed by dermatologists to make effective, prescription-strength skincare more accessible for everyone. Simply fill out the questionnaire on their site about your skin type and concerns, and the program will recommend the best options for you. Their eye cream, for instance, is effective at targeting puffiness, dark circles, and crow's feet. It produces results after six to eight weeks of consistent use thanks to its high potency ingredients like retinol and caffeine—but be sure to wear sunscreen while you're using it.
Pros: produced by dermatologists; contains retinol
Cons: small container; can cause sun sensititivity
Customer Review: "I have very hooded eyes (lids hang on upper lashes). The Eye Serum has lifted my upper lids. It's taken a little time to figure out the amount to put on to avoid peeling. I do every other day right now. I have some sensitive skin but it has really helped tighten up the skin around my eyes." -Musely
Dr. Dennis Gross Skincare Advanced Retinol + Ferulic Triple Correction Eye Serum
If you're new to retinol options but want to reap the benefits of this potent, transformative ingredient, consider this option from Dr. Dennis Gross. It incorporates trans-retinol and encapsulated retinol in order to smooth texture, even skin tone, and invigorate collagen production, but the formula is also infused with botanicals like bakuchiol, which lessens irritation, and ferulic acid, which fights the potential side effects of retinol. It's safe for use on sensitive skin, both morning and night, and can even be used on eyelids, crow's feet, and other sensitive areas around the eyes.
Pros: contains retinol; can be used on all skin around the eye; fights dark circles and wrinkles
Cons: small bottle, high price
Customer Review: "I love this product because it isn't too heavy or light to wear around the eyes. Works well under makeup, and over time, I think my undereye area looks less wrinkled and crepe-y since I have used it." -Dermstore
Replenix Age Restore Retinol Eye Repair
Another fabulous retinol option, this eye cream (formerly known and beloved as the Replenix Eye Repair Cream) contains both retinol and green tea polyphenols, the latter of which soothes and cools any redness or irritation caused by the retinol. It also contains cucumber and vitamin E for extra therapeutic effect, along with vitamin K, which lessens the appearance of dark circles. Finally, its peptides work double time to both decrease sagging eye bags and to fight wrinkles like crow's feet.
Pros: contains retinol; contains soothing ingredients
Cons: may be too strong for those with sensitive skin; expensive
Customer Review: "I have used many retinol creams, but they would all say stay away from eye area, or if used on eye area it would make the skin very red. This is the first retinol eye product that I can use daily without any irritation! My under eye area showed a difference within two weeks!" -Dermstore
Best Vitamin C- Infused Eye Cream for Dark Circles
OLEHENRIKSEN Banana Bright+ Vitamin C Brightening Eye Crème
"In some cases, because of age, inflammation, and sun exposure, you may have true pigment deposited under the eye leading to darkness," says Dr. Zeichner. "If this is the case, look for vitamin C-containing creams, which interfere with abnormal pigment production and can help brighten pigmentation." Personally, I'm obsessed with this option from Ole Henriksen, which is part of their larger Vitamin C collection. It does wonders for my dark circles even on my most tired days, and a little goes a long way, so it lasts for ages.
Pros: editor-approved; expert-approved ingredients; contains Vitamin C; clean; easy to layer with makeup
Cons: some users had allergic reactions—as with all skincare, patch test first
Customer Review: "I've noticed that the dark circles under my eyes have lightened to the point where I notice it. While gradual, the brightening and lightening does happen. I use it once daily in the AM after washing but before moisturizing. I still have more than half the jar remaining because a little goes a long way." -Sephora
Best Free Radical-Fighting Eye Cream for Dark Circles
Mario Badescu Hyaluronic Eye Cream
For those who have dark circles caused by unevenness under the skin, Dr. Zeichner recommends considering dermatological injectables or "over-the-counter creams that contain ingredients like hyaluronic acid, which helps with hydration and plumps under-eye skin." This vegan option from Mario Badescu is an ideal pick. Not only does it contain hyaluronic acid, but it also incorporates eyebright extract in order to brighten skin, along with Vitamin E, which moisturizes skin and protects it from free radicals like UV rays and pollution.
Pros: vegan; free of sulfates and phthalates; cruelty-free; contains expert-approved ingredients
Cons: takes a while to see results
Customer Review: "I absolutely love this under eye cream. It's the only one that works for my 40-something under-eyes with living in an extra dry climate." -Sephora
Best Retinol-Infused Eye Cream for Dark Circles
RoC Retinol Correxion Line Smoothing Anti-Aging Wrinkle Eye Cream for Dark Circles & Puffy Eyes
"Retinol in an eye cream does you so much good because it stimulates collagen production to strengthen the skin's foundation," says Dr. Zeichner, and this affordable option is made to address dark circles, wrinkles, and puffiness. It's been clinically proven to reduce the appearance of these by 50 percent, and is gentle enough to be used twice daily. It's also made multiple lists of best beauty products over the past few years, including round ups by Allure and People Magaine.
Pros: award-winning; expert-approved ingredients; affordable
Cons: some users report the packaging is cheap; may increase sun sensitivity because of retinol
Customer Review: "I've been using this for one month and I'm liking it so far! I definitely notice the smoothing of fine lines under my eyes. It also has a very refreshing/cooling texture if you store it in the fridge." -Target
Best Dermatologist-Recommended Eye Cream for Dark Circles
Neutrogena Healthy Skin Eye Firming Cream
I've long been a Neutrogeuna devotee, and it appears that Dr. Zeichner is, too. He raves, "This is an anti-wrinkle cream with lots of antioxidants to help strengthen the skin and brighten hyperpigmentation." In particular, the formula includes alpha-hydroxy acid, Vitamin A, Pro-Vitamin B5, and melibiose. These ingredients support firm, hydrated skin and reduce the appearance of fine lines. The formula has also been vetted by opthalmologists and has been determined safe for wear with glasses and contacts.
Pros: dermatologist- and opthalmologist-approved; remium ingredients; affordable
Cons: may increase sun sensitivity because of the presence of AHA
Customer Review: "I'm in my 50s and this eye cream moisturizes the skin around my eyes nicely and feels refreshing like the way fresh cucumbers feel when you put them on your eyes." -Walmart
Best Cooling Eye Cream for Dark Circles
Biologique Recherche Creme Contour Des Yeux VIP O2
"My favorite thing about this eye cream–besides its nourishing active ingredients–is the applicator. It's made of a cooling metal that not only applies the product beautifully under the eyes, but also helps reduce puffiness. In the morning, using this eye cream helps wake me up so I look revitalized for my 9 AM meetings." -Tatjana Freund, Former Beauty Commerce Writer
Pros: editor-approved; cooling; contains natural ingredients
Cons: some users find application difficult
Customer Review: "Super hydrating. Feels very light and absorbs into the skin quickly. Also works great under concealer on the days I use makeup." -Paul Labrecque
Best Luxury Eye Cream for Dark Circles
La Mer Genaissance The Eye and Expression Cream
"This highly concentrated cream rolls on like silk and immediately hydrates and illuminates my dry and sometimes fatigued under-eyes. Yes, the price tag is steep but the beauty in this gem is that very little goes a long way. Plus, the super smooth finish serves as the perfect primer for my concealer." -Chelsea Hall, Former Assistant Fashion and Beauty Editor
Pros: editor-approved; can be used on other wrinkle-prone areas; rich, so a little goes a long way
Cons: expensive
Customer Review: "It is an indispensable part of my skin care regimen. It lasts for a really long time so that helps me justify the purchase. I have not found anything else (more or less expensive) that works as well. It's like MAGIC!" -Neiman Marcus
Best Lightweight Eye Cream for Dark Circles
Kiehl's Since 1851 Super Multi-Corrective Anti-Aging Eye Cream
I'm obsessed with this eye cream from Kiehl's. It provides a strong, cooling burst of hydration but absorbs quickly into the skin and isn't too think, so it's perfect for layering under concealer. It's gel-like formula also works great on naso-labial folds, frown lines, crow's feet, and even neck lines, and the jar contains a surprisingly generous amount of formula. I also love the way it smells—even though it's technically unscented—and how it feels on my skin upon application.
Pros: editor-approved; clean; fragrance-free; contains niacinamide
Cons: some users find it irritating—patch test first
Customer Review: "I am in my 40s but have very light laugh lines so what I'm looking for in an eye cream is moisture to help keep them that way. This eye cream is my favorite so far. It does not burn, absorbs nicely, helps a bit of concealer under the eyes look natural, and is so moisturizing!" -Sephora
Best Wrinkle-Fighting Eye Cream for Dark Circles
Shiseido Benefiance Wrinkle Smoothing Eye Cream
Ah, Shiseido. This Japanese skincare brand is my holy grail for all things moisture, and their eye cream is no exception. It's been clinically tested to improve the appearance of dark circles and eye wrinkles in just one month, and it proactively combats wrinkle formation and skin sagging so you can stay ahead of premature aging. It's formulated with green, brown, and red algae, which act as a natural filler for eye bags and wrinkles, and the moisture it provides lasts up to 48 hours.
Pros: editor-approved; clinically tested; contains natural ingredients
Cons: contains alcohol
Customer Review: "This the first and only eye cream I've ever experienced such dramatic results with thus far!!! I'll admit when I first applied it, I thought it was a bit on the greasy side HOWEVER the greasy feeling disappeared in a few minutes and soaked right into my under eye area. It left the eye area feeling 100% hydrated yet not heavy. It soaked completely in and left a smooth appearance with dramatic reduction in the fine lines. You only need a tiny amount. Maybe 1/4 the size of a pea to cover the entire area. " -Nordstrom
Best K-Beauty Eye Cream for Dark Circles
Innisfree Green Tea Hyaluronic Acid Hydrating Eye Cream
Another brand I love, Innisfree is a Korean beauty giant that creates a variety of hyper-moisturizing, fast-acting products that help even the most sleep deprived customers achieve the glass skin of their dreams. This formula relies on five different forms of hyaluronic acid for a huge boost of hydration. It also incorporates green tea, which contains caffeine and protects the skin barrier, as well as allantoin and panthenol, which soothe dry, irritated skin. I love its cooling effect and well it layers under makeup.
Pros: editor-approved; free of parabens and mineral oil; contains hyaluronic acid
Cons: some find the formula too thick
Customer Review: "I have searched in desperation to find an eye cream like this one. I have struggled with extreme dryness and fine lines , but that is now a struggle of the past." -Sephora
Best Caffeine-Infused Eye Cream for Dark Circles
Clarins Extra-Firming Eye
"The texture of this formula is what attracted me to it: a light, almost mousse-y dollop that practically sinks into my eyes, even when they're at their most dry and tired. The caffeine perks them right up, and helps hide the offending purple circles that tend to ruin a perfectly good cat eye." —Taylore Glynn, Former Beauty and Health Editor
Pros: editor-approved; contains caffeine; lightweight
Cons: some users report irritation—be sure to patch test
Customer Review: "I am using this product in the morning, after toner and before daytime moisturizer. I have some extra wrinkles due to wearing a CPAP at night, and this really does noticeably diminish them. I pay it gently onto my face, and I look more awake and ready for makeup than without it. The price seems reasonable also, so it's a win-win!" -Clarins
Meet the Experts