The 15 Best Dry Scalp Treatments, According to Hair Experts
Say goodbye to flakes and itching.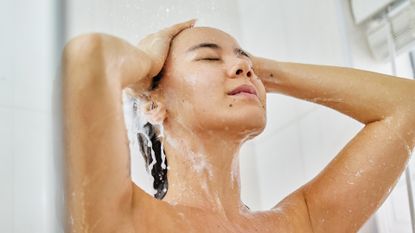 (Image credit: Getty)
Marie Claire Newsletter
Celebrity news, beauty, fashion advice, and fascinating features, delivered straight to your inbox!
Thank you for signing up to Marie Claire. You will receive a verification email shortly.
There was a problem. Please refresh the page and try again.
For many of us, the sheer number of products in our bathrooms testifies to the commitment we have to caring for our hair. From high-quality shampoos and conditioners to hair growth oils and leave-ins, we do our very best to ensure that our locks are healthy, shiny, and frizz-free. However, many of us find our efforts thwarted when we're faced with the dreaded issue of a dry, itchy, and often flaky scalp. Not only can this cause unrelenting discomfort, but flakiness can also result in self-consciousness (not to mention a fear of wearing black shirts).
"Dry scalp presents with small dry flakes and an itchy scalp and often coincides with dry skin on other parts of the body," explains Dr. Snehal Amin, MD, co-founder and surgical director of MDCS Dermatology "Basically, a lack of moisture is the cause for the itchy, flaky skin seen with dry scalp. In contrast, with dandruff, the issue is an oily scalp which presents with larger yellow/white oily flakes."
But what causes a dry scalp and, once that dryness comes about, what can we do to fight it? We've consulted Dr. Amin along with Hairstory hairdresser Jennifer Covington-Bowers to learn about what causes scalp irritation, how to prevent it, and what products can be used to treat it.
What Causes a Dry, Irritated Scalp?
"Hair care products, dry, cold winter weather and aging are all potential etiologic factors for this condition," says Dr. Amin. "Shampoos and other hair care products can deplete the hair of oils, leaving the scalp feeling stripped and irritated. The skin of the scalp ages just as it does on the rest of your body. Aging skin, including on the scalp, is more dry and less able to hold moisture."
Covington-Bowers adds that skin conditions such as scalp psoriasis and eczema can also aggravate one's scalp. She continues, "Other triggers include environmental factors, certain hair products, hormonal changes, dietary triggers, excessive washing, and genetics." One can also be diagnosed with seborrheic dermatitis (seb derm), which results in inflamed, scale-like patches on the scalp.
If you're concerned about scalp irritation and want to get to the bottom of the issue, both of our experts stress the importance of seeing a physician who can give you a proper diagnosis. "It is important to note that a dry, itchy, and even flaky scalp can be a symptom of many different medical conditions. The underlying cause can be infectious, inflammatory, or even neoplastic in nature," says Dr. Amin. "The first step is actually to see your dermatologist to confirm the correct diagnosis."
How to Prevent Scalp Irritation
Anxious about scalp irritation and eager to avoid it? Us, too. And while dandruff, itching, and dryness are relatively common problems, there are several means of maintaining good scalp health in order to prevent them.
First and foremost, Dr. Amin says to keep an eye on the ingredients in your hair care products, listing sulfates, parabens, formaldehyde, silicone, and fragrance as the most important components to avoid. He explains, "Sulfates are foaming agents which are harsh and deplete the hair of oils. The ingredient which may not be as intuitive of a problem is silicone, [which] coats the hair and gives it sheen." However, he says that silicones "repel water and keeps the hair and scalp from getting the moisture it needs." Finally, he says, "Parabens and formaldehydes are preservatives which are absorbed by the skin and cause allergies and irritations."
Meanwhile, Covington-Bowers advises her clients to avoid irritating their scalps by washing their hair too frequently. "When we over-wash our hair it strips the natural oils that we need to keep both the hair and scalp hydrated," she says.
Treating Scalp Irritation
If you're struggling with a dry, flaky, or otherwise irritated scalp, don't worry: Relief is within reach. In addition to switching out any damaging hair products for gentler ones, Dr. Amin recommends introducing new products into your haircare regimen, such as a scalp scrub.
"Scalp scrubs are exfoliants that are used to boost the health of the scalp by removing product build-up," explains Dr. Amin, adding that scrubs also "invigorate hair follicles clogged by accumulation of dead cells, dirt, and debris. This helps alleviate dry scalp by allowing the hair and scalp's natural oils to come through. If you have dandruff, scalp scrubs are also helpful in removing overgrowth of yeast."
I, too, use a scalp scrub as needed, but I'll admit that application feels tricky at first—particularly if you have long hair. For that reason, we asked Dr. Amin for a bit of help.
"Scrub treatments are focused on the scalp, so the product should be placed on the head, gently massaged with small circular motions, and then rinsed," he says. "Do this after shampooing, while the hair is still wet. For people with a dry scalp, try adding this to your routine once every other week. Over-exfoliating can be damaging, so it is important not to overdo it."
Best Scrubs for Scalp Irritation
Best Shampoos for Scalp Irritation
Best Oils for Scalp Irritation
Meet the Experts
Celebrity news, beauty, fashion advice, and fascinating features, delivered straight to your inbox!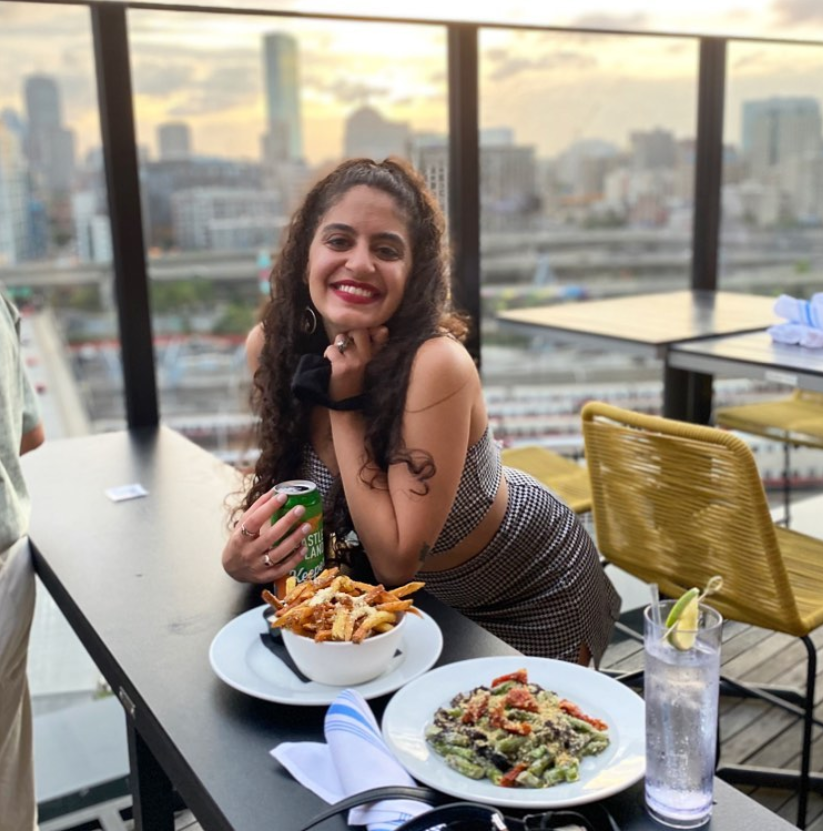 Gabrielle Ulubay is an E-Commerce Writer at Marie Claire and writes about all things beauty, sexual wellness, and fashion. She's also written about sex, gender, and politics for publications like The New York Times, Bustle, and HuffPost Personal since 2018. She has worked extensively in the e-commerce and sales spaces since 2020, including two years at Drizly, where she developed an expertise in finding the best, highest quality goods and experiences money can buy. As a film school graduate, she loves all things media and can be found making art when she's not busy writing.