The 7 Best Tweezers for Hair Removal in 2023
Get rid of unwanted hair in a snap with these tweezers.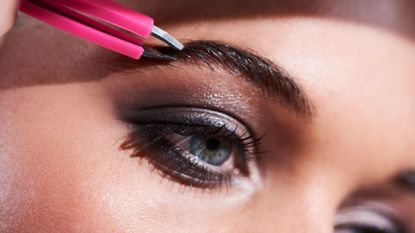 (Image credit: Luxury Beauty Female - stock photo)
Marie Claire Newsletter
Celebrity news, beauty, fashion advice, and fascinating features, delivered straight to your inbox!
Thank you for signing up to Marie Claire. You will receive a verification email shortly.
There was a problem. Please refresh the page and try again.
Removing the hair on your face—or anywhere else on your body—is and should be a personal preference. But, if you do choose to opt into the world of facial hair removal, the humble tweezer still reigns supreme. Whether you've been using the same tweezers since high school or are looking for your first set, finding the best tweezers for hair removal can feel daunting—not because there are so many different options, but because the differences between them can be as a thin as a hair (pun very much intended).
So, Marie Claire turned to Mary Phillips, Tweezerman's Brow & Lash Pro Partner, about what she looks for in a pair of great tweezers, plus the details that make all the difference. We also spoke to Joey Healy, eyebrow specialist and owner of Joey Healy Eyebrow Studio, for his picks. Great brows are in your future, so grab your favorite tweezers and your best eyebrow pencil and get to work.
Tweezer Materials
Phillips says that stainless steel tweezers are best: stainless steel "is non-allergenic, so it doesn't irritate the skin," she says. "It is also super durable and easy to maintain hygiene with."
What to Look For in Tweezers
The metal that a pair of tweezers is made from is important, but so too is a slightly unexpected detail: The grip. "The grasp and tension of a tweezer is a very important feature," she says. "I trust the way a Tweezerman tweezer fits in my fingers and has the right amount of tension, allowing me to do my job efficiently."
The Best Tweezers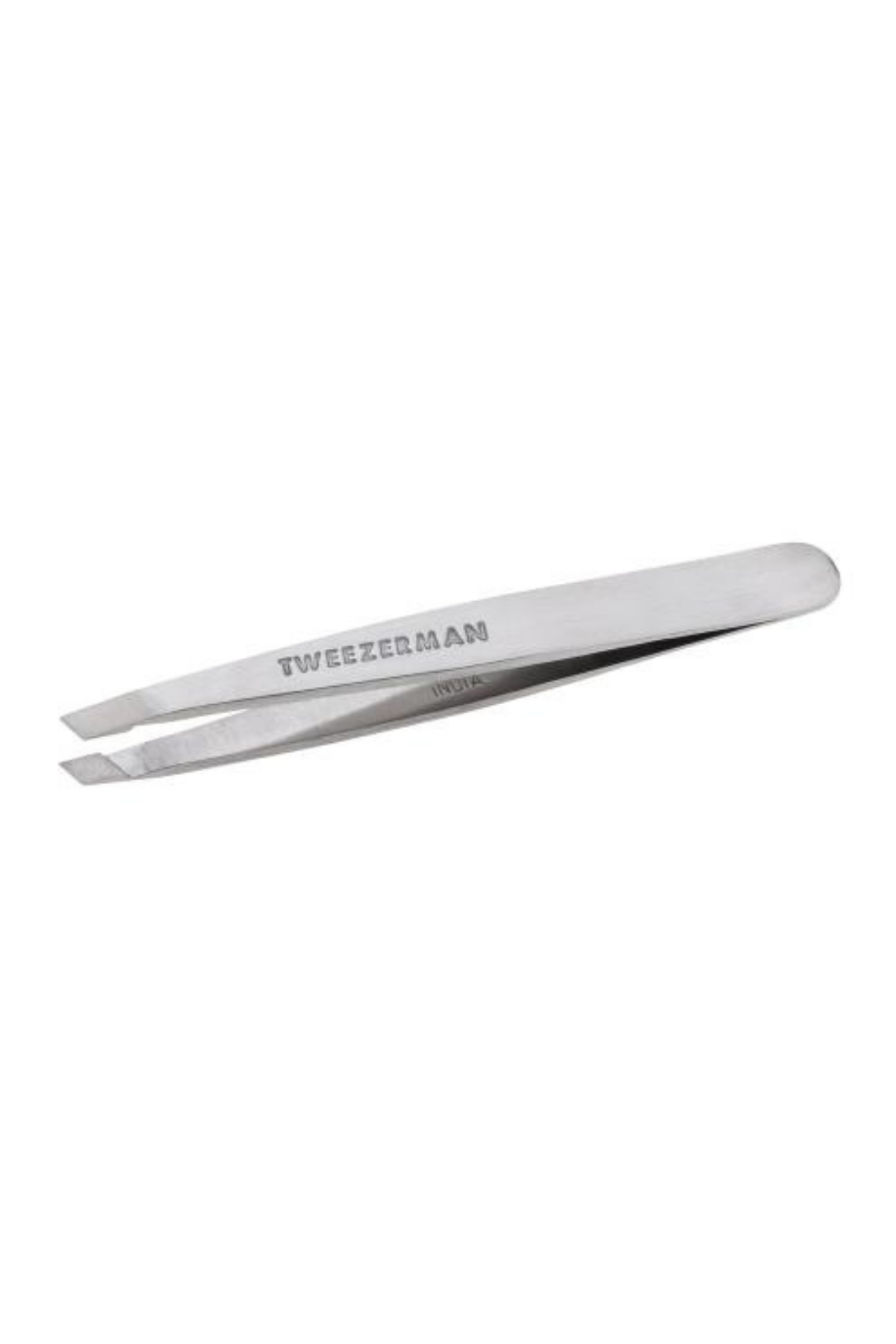 Best Classic Tweezers
Tweezerman Mini Slant Tweezer Classic
You can't beat a classic pair of tweezers, and this stainless steel option from Tweezerman is a best-seller for a reason. It has calibrated tension to make grabbing the finest of hairs in a second. This top-reviewed razor has been hailed as "always good," and "definitely the best tweezers out there," so you know your brows are in good hands. "These are the only tweezers I'll use for at-home eyebrow maintenance," says Beauty Editor Samantha Holender. "They're perfect for grabbing baby rogue hairs."
Pros: Editor-approved; Top-rated; Stays sharp for a while;
Cons: Some reviewers say the grip area is too small.
Customer Review: "These are great tweezers and easy to handle. Totally a great alternative to the full-sized more expensive ones. These get all the difficult little hairs on my eyebrows. 10/10 recommend." — Amazon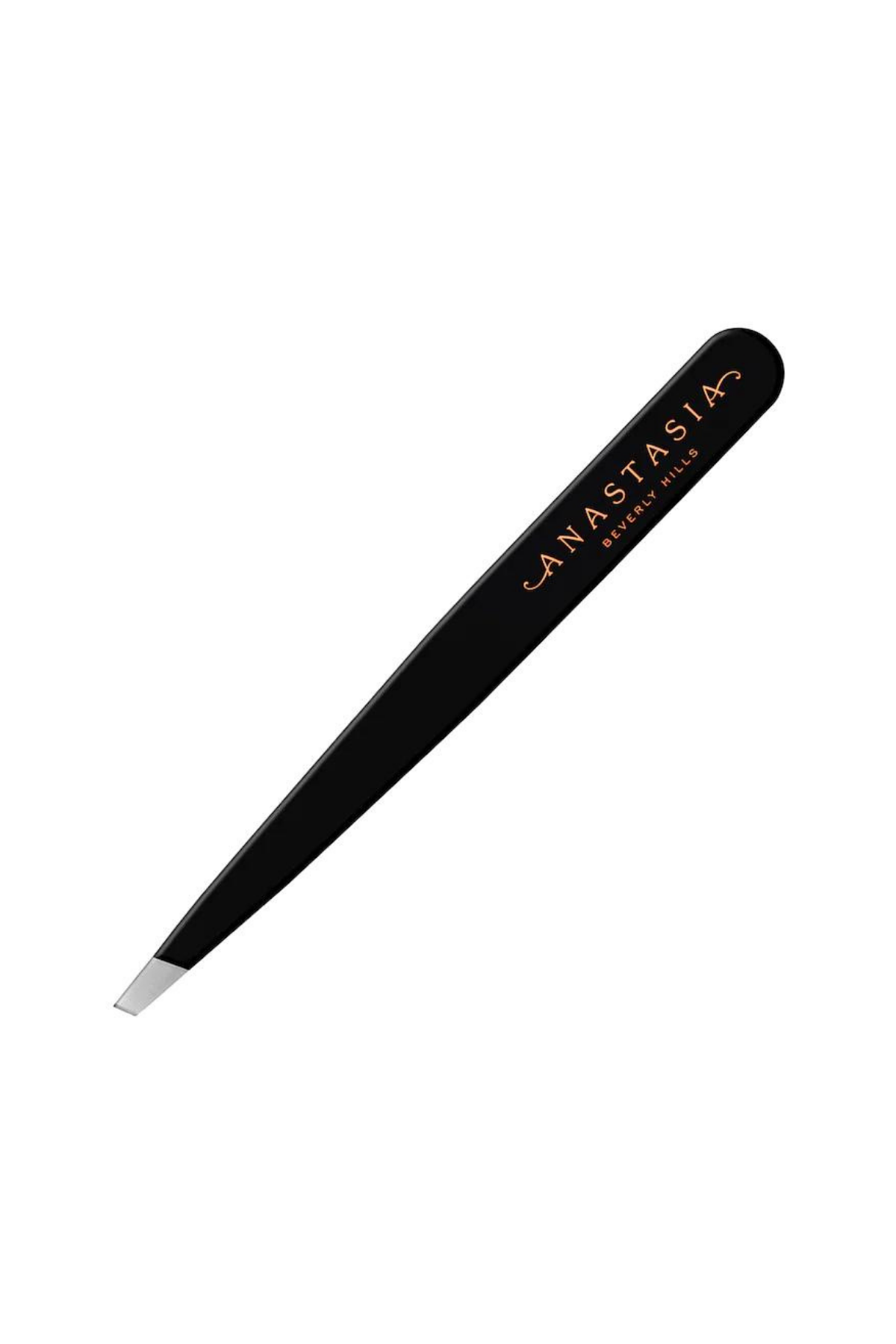 Bes Tweezers for Short Brow Hairs
Anastasia Beverly Hills Tweezers
These stainless steel tweezers from iconic brow brand Anastasia Beverly Hills never need to be sharpened and have a custom-shaped head for ultimate precision, which is key when removing pesky out-of-place hairs. Legions of glowing reviewers say that these are also great for coarse brow hairs and for nabbing tiny brow hairs as they pop up. "These are the best tweezers I have ever used," noted one reviewer. "They have a good edge and take a long time to get dull."
Pros: Never need to be sharpened; Good for short brow hairs;
Cons: More expensive than others on the market.
Customer Review: "Literally the best tweezers I've ever had. They are precise enough but not to where someone who isn't the most skilled can't use them. These tweezers don't miss!" — Sephora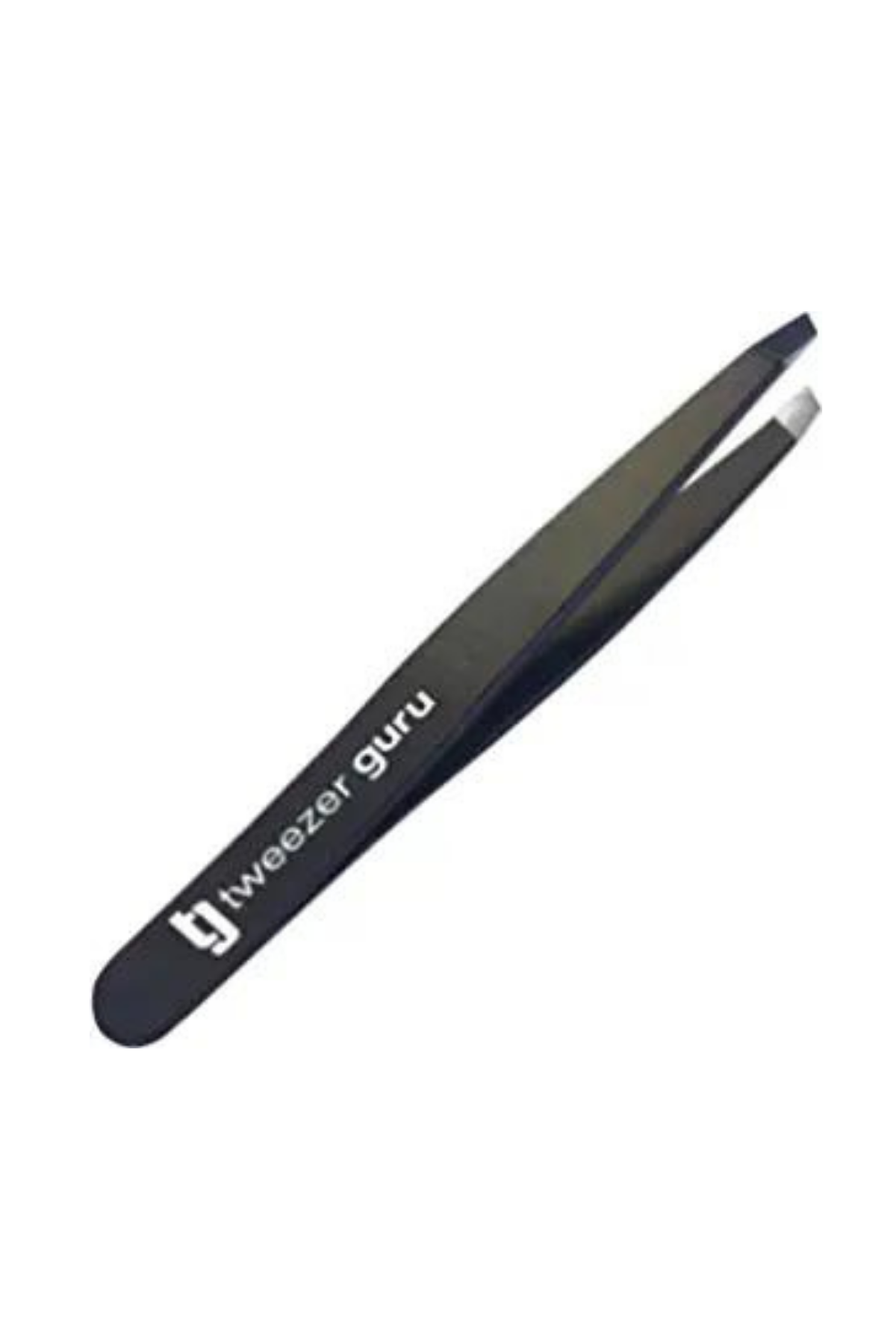 Best Tweezers on Amazon
Tweezer Guru Tweezers for Eyebrows
Over 36,000 five-star reviews can't lie. This tweezer from Tweezer Guru is the best-selling option on Amazon, and for a few really good reasons. Users claim that it's great for plucking pesky chin hair, while other users swear by it for removing stray eyebrow hairs because the head of the tool is so petite and sharp. One glowing reviewer even claimed that they were the "best tweezers on a budget I've found."
Pros: Top-rated on Amazon; Good for chin hair; Good for smaller hairs on the face.
Cons: Some reviewers say this tweezer doesn't grip the hairs.
Customer Review: "These tweezers are everything the reviews said they were. After struggling with average drug store tweezers and waisting my time these are fantastic. The little flat tip is accurate and grabs onto very tiny things with ease." — Amazon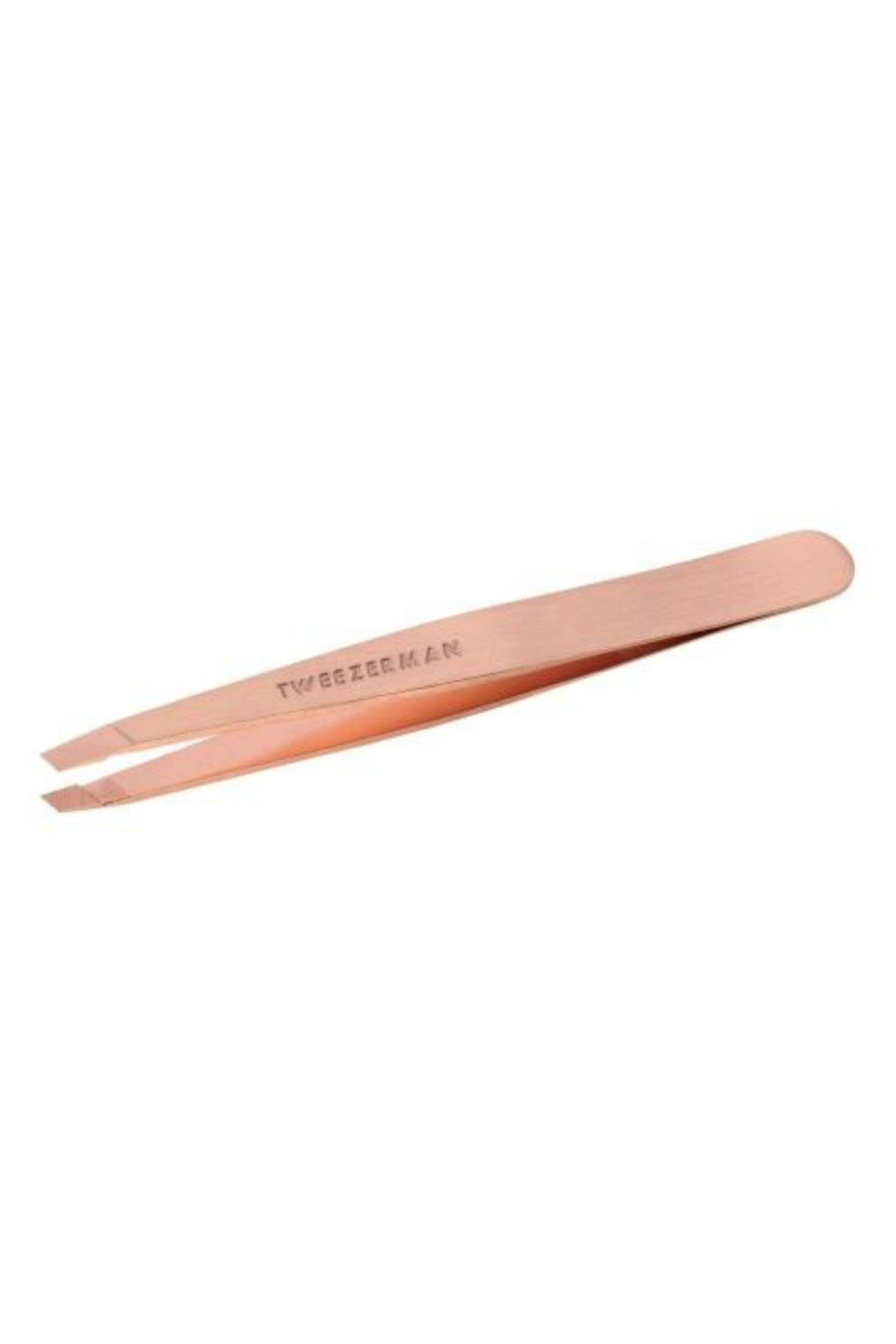 Mary's Favorite Tweezers
Tweezerman Rose Gold Slant Tweezer
Mary Phillips says that this rose-gold pick from Tweezerman "is such a superior quality tweezer that allows me to tweeze any unwanted hairs and apply false lashes with precision and control. I also just love the color and how sharp and reliable they are." They're also designed to be a bit more precise and sharper than others on the market.
Pros: Expert-approved; Not tested on animals; designed to rest against the brow bone as you go.
Cons: Pricier than others on the market.
Customer Review: "This is my third pair of the Rose Gold tweezers. Perfect fit in my hand and I love the rose gold color." — Tweezerman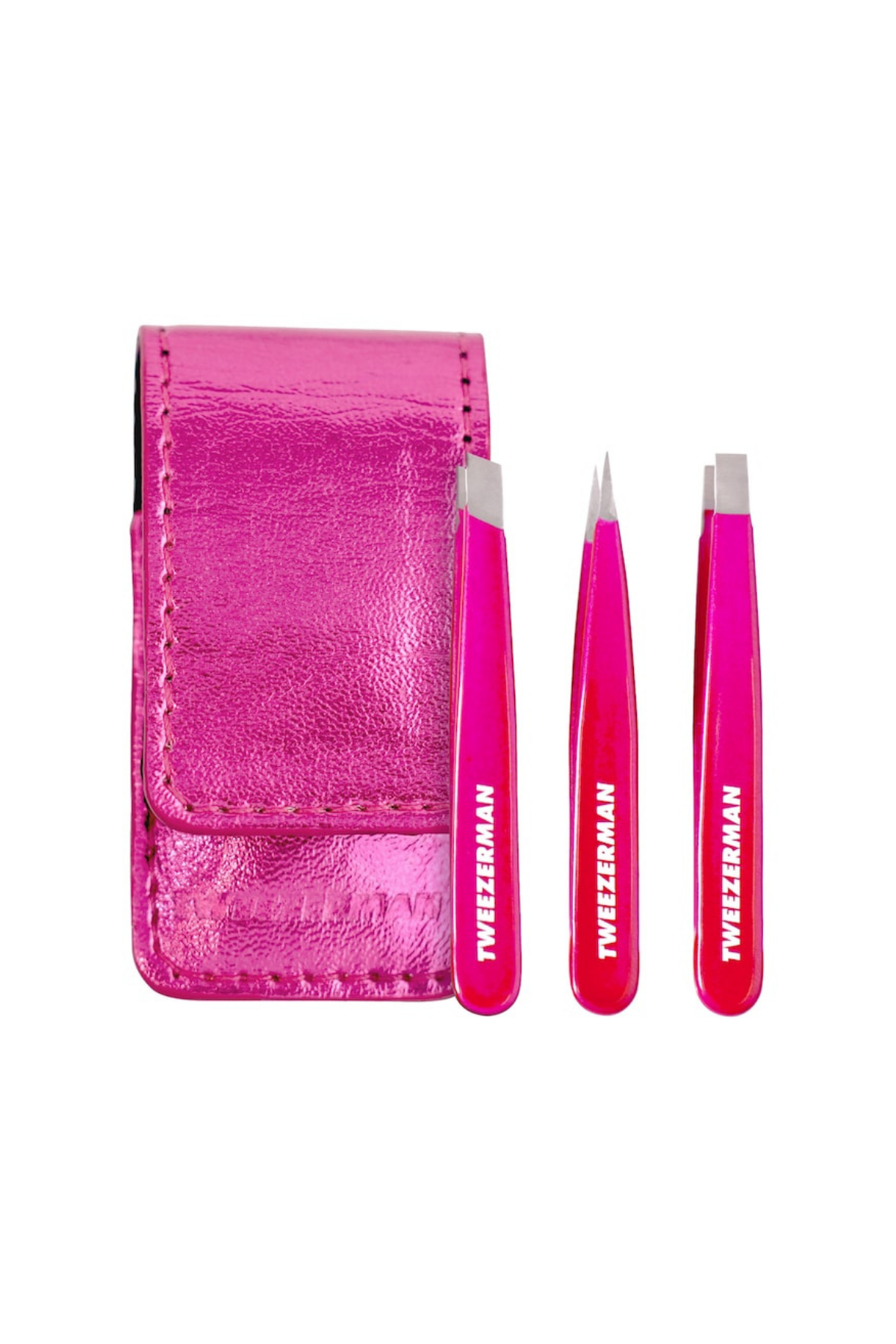 Best Tweezers for Travel
Tweezerman Micro Mini Pink Perfection Tweezer Set
This cute set of three mini-sized pink tweezers from Tweezerman are great for keeping your travel bag, plus they come in a coordinating faux-leather pouch. The set contains the Mini Slant Tweezers, Mini Point Tweezers, and the Mini Flat Tweezers, so that you can tackle all of your hair removal needs on the go. The Mini Slant Tweezers in particular are designed with a specialized 25° angled tip for extra precision, allowing you to nab short and long hairs alike.
Pros: Good for traveling; Comes in a travel pouch; Good for short hairs.
Cons: Some reviewers say that they're too small.
Customer Review: "Great little handy tweezer set!!! Different angles and small size are super convenient" — Sephora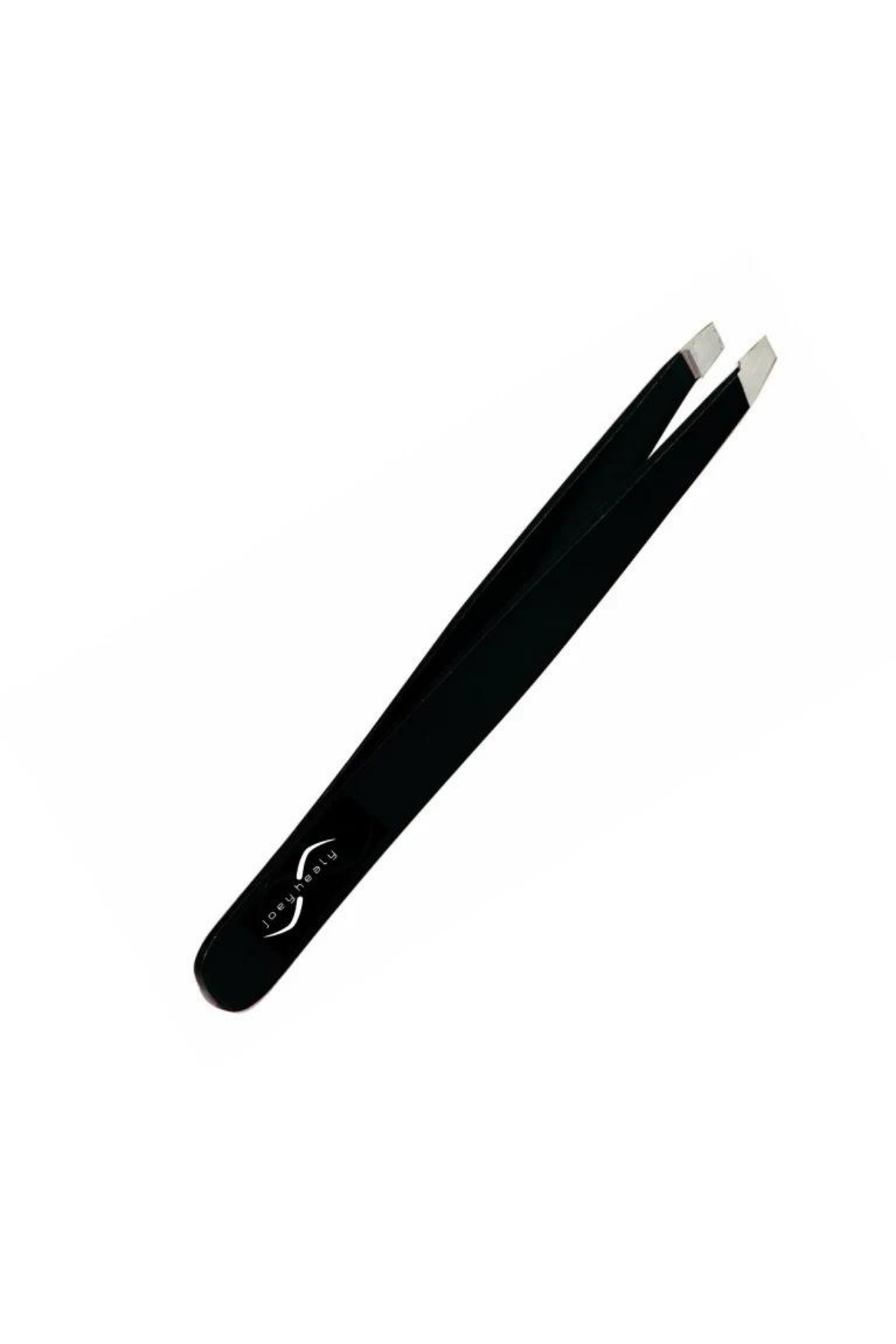 Joey's Favorite Tweezers
Joey Healy Elite Sculpting Tweezer
"Obviously, I love the Joey Healy Elite Sculpting Tweezer because it's precise, it never misses a hair, it's got a big ergonomic grip, it stays sharp, it's medical-grade stainless steel, and it's good for the pro and the novice alike," says Joey Healy, eyebrow specialist and owner of the Joey Healy Eyebrow Studio in New York City. "If you look very closely at the inside of the tweezers, you can kind of see a little bit of texture, so when they close, they really grip and the hair doesn't break or slip!" As an aside, these are the tweezers that E-Commerce Editor Julia Marzovilla swears by to manage her brows.

Pros: Editor-approved; Expert-approved; Has an ergonomic grip.
Cons: Pricier than other tweezers on the market.
Customer Reviews: None available.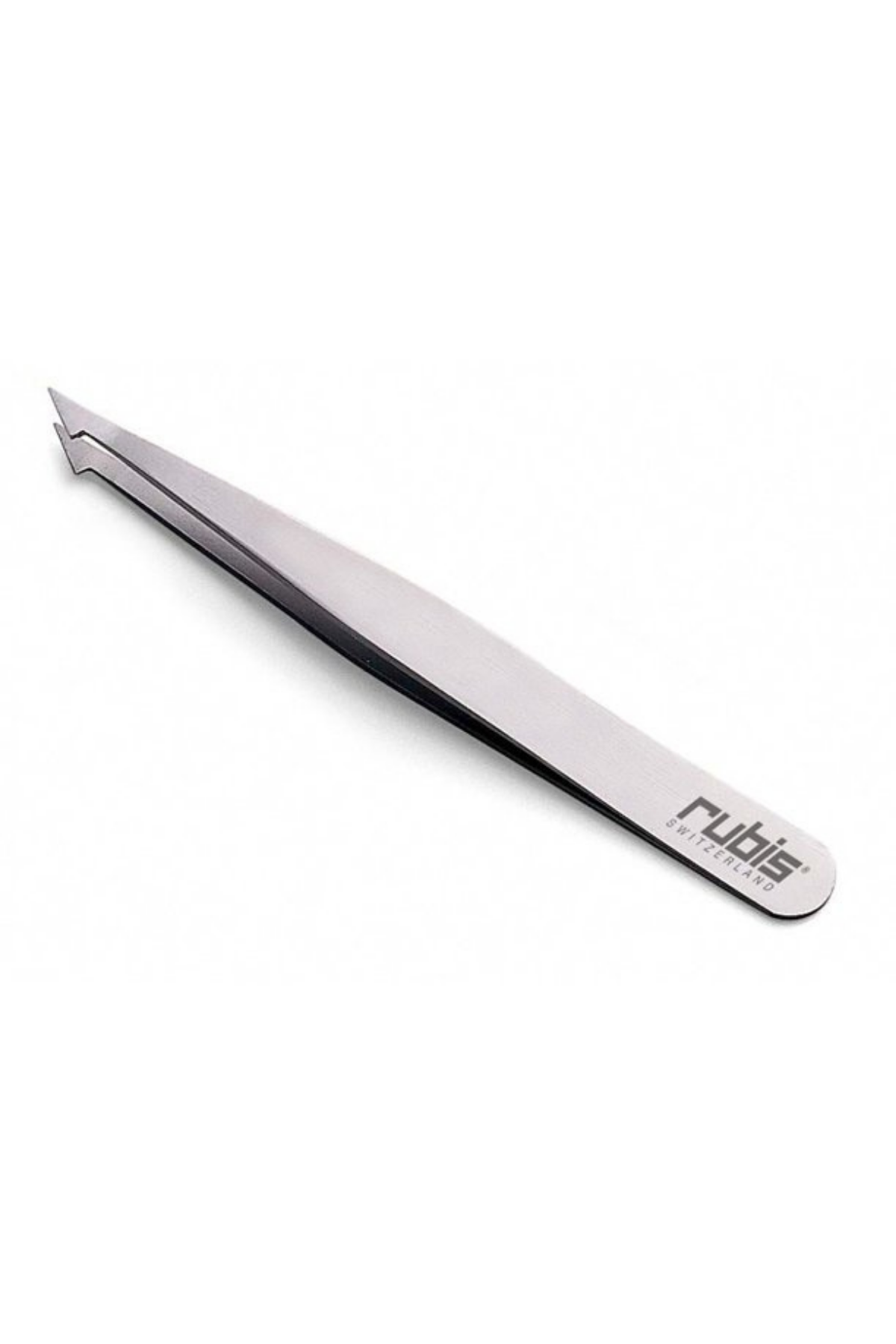 Best Wedge Tweezers
Rubis Two Tip Pointed/Slanted Tweezer
Healy also recommends this tweezer from Rubis because "It's high-quality with an interesting kind of wedge shape that some people really succeed with, which I happen to really like."
Meet the Brow Experts
Mary Phillips is a renowned celebrity makeup artist whose clients include some of the most famous models and Hollywood stars. Known for creating the most flattering, dewy, and flawless complexions, Mary takes a less is more approach to makeup, letting each woman's natural beauty shine through both in-person and in photos. Mary's fresh, breathable makeup application has resonated with a loyal audience on social media that trusts her for her innovative yet attainable beauty tips.
Known for his trendsetting vision and amazing technical skill, Joey Healy is one of the most influential and sought-after eyebrow specialists in the industry. With his skill for crafting the ideal arch, Joey launched his eyebrow empire in 2010 with his signature product line, Joey Healy Eyebrow Collection, following in 2011. In 2012 Joey opened his flagship Fifth Avenue Joey Healy Eyebrow Studio, a stylish eyebrow sanctuary for his jet-setting, unisex clientele. With his popularity rapidly growing, Joey expanded with a new team of brow proteges to a larger NYC location in 2015.

Celebrity news, beauty, fashion advice, and fascinating features, delivered straight to your inbox!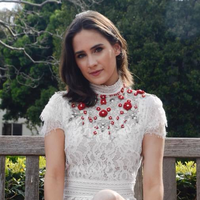 Julia Marzovilla is the E-Commerce Editor at Marie Claire, where she covers everything from the latest beauty and fashion launches and sales to celebrity outfits and news. She also creates shopping guides that span every vertical on the site. Prior to joining the Marie Claire team, she contributed similar shopping stories to sites such as Bustle, InStyle, The Zoe Report, Who What Wear, and STYLECASTER. In her spare time, Julia can be found creating shopping guides for all of her friends, spending too much money on yet another pair of black boots, and cooking in her far-too-small kitchen.