Editors handpick every product that we feature. We may earn commission from the links on this page.
Mission Impossible: Affordable Anti-Aging Products That Really Work
Get department store skin on a drugstore budget.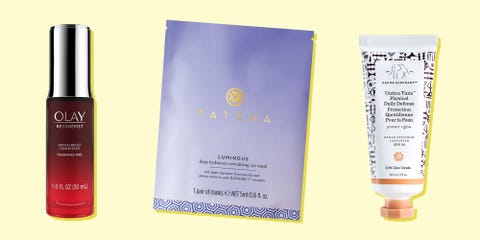 It's totally normal to be willing to hand over your entire paycheck to anyone or anything that promises to make your skin look amazing. Wrinkle-free, spot-free, totally flawless skin? Take my money! Take it all! But sometimes, thankfully, the very best products don't make you choose between them and paying rent. These anti-agers will run you less than the price of a girls' night out, and, most importantly, they work wonders for your skin.
This content is created and maintained by a third party, and imported onto this page to help users provide their email addresses. You may be able to find more information about this and similar content at piano.io