The 6 Best Treatments for Under-Eye Wrinkles, According to Dermatologists
Smoother under-eyes incoming.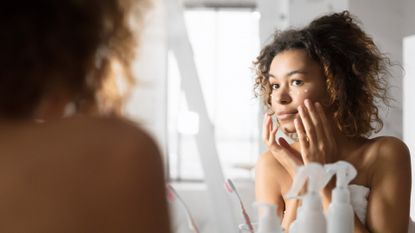 (Image credit: Getty Images)
Under-eye wrinkles, crow's feet, fine lines, signs of aging—call them what you want, but just know: We all have 'em. It's a fact of life that when we reach a certain age, our skin gets a little thinner, our collagen depletes, and we lose a bit of volume. Under-eye wrinkles don't need to be "treated" because, quite frankly, there's absolutely nothing wrong with having them. But should you want to plump and tighten up the area, I'm happy to report that you have options—and a lot of them.
A simple eye cream or a good night's sleep might work wonders for some. Retinol will do the job for others. Or, you may want to consider a Clear & Brilliant laser, injectables, or even hemorrhoid cream as an at-home fix (don't judge just yet, please and thank you). To get the full breakdown on what top dermatologists recommend for under-eye wrinkles, keep reading.
What Causes Under-Eye Wrinkles?
Under-eye wrinkles is an all-encompassing term that can refer to crow's feet, aka the little lines extending from the outer corner of your eye, crepiness on the lid, or even a dramatization of little lines in the under-eye contour that come about from dehydration. "There are a number of reasons why we experience prominent under eye wrinkles. Typically, this is due to a loss of collagen and elastin which occurs as a result of aging," says board-certified dermatologist Dr. Rina Weimann. "Other causes of prominent eye wrinkles are lack of sleep, skin rashes (i.e. allergic reactions, eczema), allergies (i.e. dust mite) and frequent rubbing of the eyes. Genetics may also play a role as with certain ethnicities and family history darker complexion and accentuated skin lines be more prominent."
How to Treat Under-Eye Wrinkles
If you're looking to reduce the appearance of fine lines, crow's feet, and wrinkles around the under-eyes, there a handful of lifestyle changes, skincare products, and clinical treatments to consider.
Use a Good Eye Cream
Keeping your under-eye contour and eyelid hydrated and nourished is hands-down the easiest way to both prevent and treat the development of wrinkles. You can seek out an option packed with antioxidants, peptide, and firming ingredients, but there's no need to get so fancy. In fact, over-the-counter Vaseline can do the trick. "A natural ingredient that may help relieve the appearance of under eye puffiness and may help to improve the appearance of fine lines is Vaseline or petroleum jelly," explains board-certified dermatologist Dr. Rina Weimann. "This natural ingredient helps moisturize the skin around the eyes, locking in moisture and reducing puffiness and dryness that contribute to that "tired" look."
Incorporate Retinol
As the number one anti-aging ingredient for your face, it shouldn't come as a shocker that retinol can also help with under-eye wrinkles. Just be cautious. "Using potent retinol or retinoids close to the eye as these ingredients may be irritating and drying," says Dr. Weimann. "The skin under the eye is delicate and it is of the utmost importance to moisturize the skin rather than dry the skin." She recommends finding retinol eye cream as well as hydrating ingredients like glycerin and ceramides to balance out any irritation.
"If you have a difficult time tolerating topical retinoids, then a retinol alternative like bakuchiol can be a nice option," adds Dr. King.
Get a Good Night's Sleep
"Lack of sleep has been shown to be a cause of puffy eyes, dark circles and often fine lines, explains Dr. King. "With the lack of sleep there is an increase in fluid build up in the superficial blood vessels called venous congestion. This contributes to both dark circles and swelling." You're best off sleeping on your back with an elevated pillow.
Try Botox
If crow's feet are enemy number one, the most effective treatment will be a neuromodulator like Botox, Dysport, or Xeomin. "These products act to relax the muscles of facial expression that were causing the lines to form when they contracted, and so then the lines soften," explains Dr. King. "This treatment is very safe and it will wear off after three or four months and will need to be repeated if you desire ongoing results."
You'll want to make sure that you discuss all risks with your board-certified dermatologist and seek out an experienced, trained practitioner.
Test Out Filler
Definitely talk to your dermatologist before committing to under-eye filler—it can make puffiness worse. "Under eye filler may be helpful to reduce the hollowness and plump up the eyelid skin, and as a result may help to reduce the appearance of fine lines," says Dr. Weimann. You can expect the results to last roughly six to nine months. Should you be unhappy with the results, there is always an option to have hyaluronic acid filler dissolved with hyaluronidase.
Consider Laser Resurfacing
If you're more concerned with general crepiness than deep wrinkles, a laser might just be the way to go. "There will be some down time because the skin will be red and swollen after the treatment but this is a great way to stimulate collagen production and improve the skin texture," says Dr. King. She recommends lasers such as The Clear and Brilliant or Fraxel, the more aggressive of the two.
Dr. Weimann is also a fan of the Exilis laser device, which is used in a clinical setting to tighten the skin, while promoting collagen and elastin production. It's an investment and results will take some time to be fully visible. "The benefits of these laser devices may take up to 3-4 months to appreciate results and may require several treatments," she says. It's a long-term game, but the results are worthwhile.
Meet the Experts
Hadley King, MD is a board-certified dermatologist who specializes in medical and cosmetic dermatology. She is also a Clinical Instructor of Dermatology at the Weill Medical College of Cornell University. Dr. King graduated magna cum laude from Harvard College with a degree in biochemistry. She received her MD from Columbia University. She trained in medicine at Greenwich Hospital, affiliated with the Yale University School of Medicine, and completed her dermatology residency at the Weill Medical College of Cornell University. After residency, Dr. King worked as an attending physician at Memorial Sloan-Kettering Cancer Center, during which time she specialized cutaneous oncology and photodynamic therapy. She also has a background in immunology and her research has been published in a variety of medical journals, including the Journal of the American Medical Association.
Dr. Weimann grew up in Syracuse, New York and her family currently resides in Reading, PA. She graduated from Pennsylvania State University, summa cum laude with a Bachelor of Science. She received her medical degree from George Washington University School of Medicine with highest distinction as a member of the Alpha Omega Alpha National Medical Honor Society and Gold Humanism Honor Society. She then completed an Internship in Internal Medicine at Drexel University College of Medicine/Hahnemann University Hospital. She completed her Dermatology training at Drexel University College of Medicine/Hahnemann University Hospital and Thomas Jefferson University.
Marie Claire email subscribers get intel on fashion and beauty trends, hot-off-the-press celebrity news, and more. Sign up here.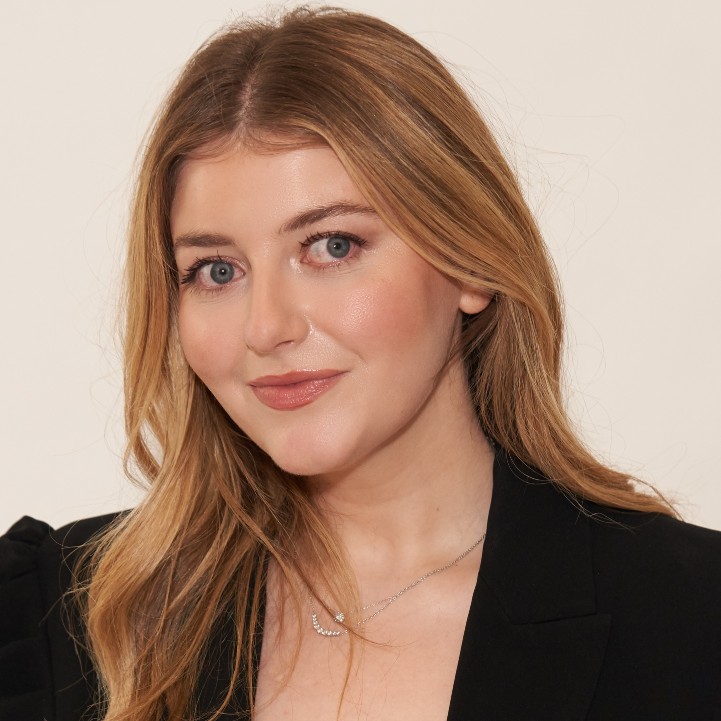 Samantha Holender is the Beauty Editor at Marie Claire, where she reports on the best new launches, dives into the science behind skincare, and keeps up with the latest trends in the beauty space. She has previously written for Us Weekly, Popsugar, Makeup.com, Skincare.com, and Philadelphia Wedding. Follow her on Instagram @samholender.