The 36 Best Face Serums for Every Skin Concern, According to Dermatologists and Editors
Let's expand your skincare routine, shall we?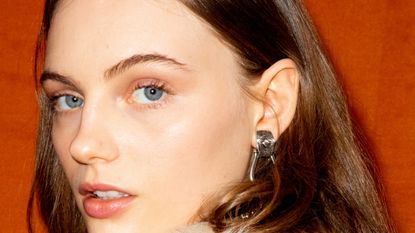 (Image credit: Rosdiana Ciaravolo/Getty)
Marie Claire Newsletter
Celebrity news, beauty, fashion advice, and fascinating features, delivered straight to your inbox!
Thank you for signing up to Marie Claire. You will receive a verification email shortly.
There was a problem. Please refresh the page and try again.
A solid skin routine contains a few essentials: A great cleanser, a hydrating moisturizer, and, of course, a sunscreen. Those are the basics. The bare bones. The fundamentals, if you will. But then—then there's the always-expanding world of the best face serums. The pool of products that can actually take your skin to the next level, address your concerns, and elevate your entire routine. "Serums absorb into the skin quickly and deeply and are able to effectively deliver active ingredients to the skin," explains board-certified dermatologist Dr. Hadley King. "The active ingredients contained in a serum are concentrated and the thin viscosity of the serum allows for skin penetration of optimum effectiveness in a shorter amount of time."
Now, the active ingredients are going to vary—extensively. Some serums will be focused on hydration with hyaluronic acid, peptides, and ceramides at the forefront. Others will be laser-focused on specific skin concerns. Think: salicylic acid for acne; niacinamide for skin tone; vitamin C serums for an antioxidant boost. Even though serums can be game-changing, they can also be confusing. Which one is the best? How many should I use? Which one goes on first? To clear up any confusion and find out which serums reign supreme, keep scrolling to find the 35 best face serums, from brightening serums to antioxidant serums and everything in between, broken down by your specific skin concerns. Most of these have been hand-picked, tested, and approved by our team of editors, so consider these the best of the best.
What to Look For in a Face Serum
Well, it depends. "There are some ingredients that will be helpful for most skin types. For example, hyaluronic acid will hydrate the skin, niacinamide helps improve tone, texture, and moisture, and antioxidants help to protect the skin from damage from free radicals," says Dr. King. You really can't go wrong with any of the above. Other serums, however, are going to be much more treatment focused and designed with specific skin types in mind. "Serums for oily skin will have oil-absorbing ingredients like niacinamide, zinc, and lactic acid to minimize pore size and reduce sebum," explains board-certified dermatologist Dr. Karen Hammerman. "Serums for dry skin will have hyaluronic acid, glycerin, and panthenol which draw in moisture. Acne-prone skin serums have salicylic acid, an exfoliant to help unclog the pores, and azelaic acid which eliminates p. acnes bacteria."
Dr. King adds that in addition to skin type, you may want to take specific concerns into consideration while choosing the best serum for you. "Someone wanting to address skin aging may want a serum that contains retinol; someone wanting to address sun damage by exfoliating may want a serum that contains lactic acid; someone wanting to address dark spots may want a serum that contains niacinamide, antioxidants, kojic acid, licorice root extract, or tranexamic acid," she says.
Best Overall Face Serum
Best Brightening Serums
Best Hydrating Serums
Best Retinol Serums
Best Anti-Aging Serums