9 So-Pretty Pics That'll Actually Make You Want a Septum Piercing (Or a Really Good Fake)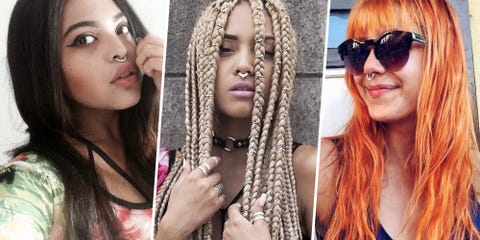 If you have a septum piercing, congratulations—you're automatically cool. Okay, yes, that's a generalization, but I'm also sticking to it, because have you seen someone with a septum ring? Have you really looked at them and stared at their nose? Because septum jewelry (fake or real) is the double-ear piercings of adulthood, which means I officially want one. And now, you will, too.
So to get you on my level of love, I've hand-picked the most inspo-worthy septum photos, ahead. Be prepared to get transported back to your middle-school days of FOMO.
This content is created and maintained by a third party, and imported onto this page to help users provide their email addresses. You may be able to find more information about this and similar content at piano.io