Editors handpick every product that we feature. We may earn commission from the links on this page.
What Is Beauty Water — and Should You Be Using It?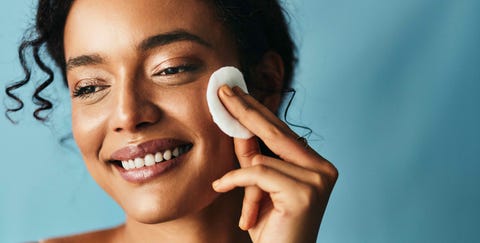 They say that the secret to youthful skin and hair is lots and lots of water, so let's talk about about the H2O that's been taking over the beauty world by storm. And no, this kind isn't for drinking: These age-defying, pH balancing, ultra-hydrating beauty waters are applied topically and infused with ingredients like charcoal, aloe, and collagen to beautify from the outside in.
So why should you implement water into your routine? Well, the newest batch of water-like creams, cleansers, and stylers deliver droplets of hydration straight into your skin/hair, and the thinner consistency means they soak in faster without leaving behind any residue. Since they tend to be lighter, the formulas are perfect for people who are oily, sensitive, or acne-prone (not to mention they just feel so damn refreshing). Below, our favorite liquidized beauty products that come in nature's most simple, and effective, element.
This content is created and maintained by a third party, and imported onto this page to help users provide their email addresses. You may be able to find more information about this and similar content at piano.io