The 10 Best Powder Sunscreens for All Skin Types
Just brush on and go.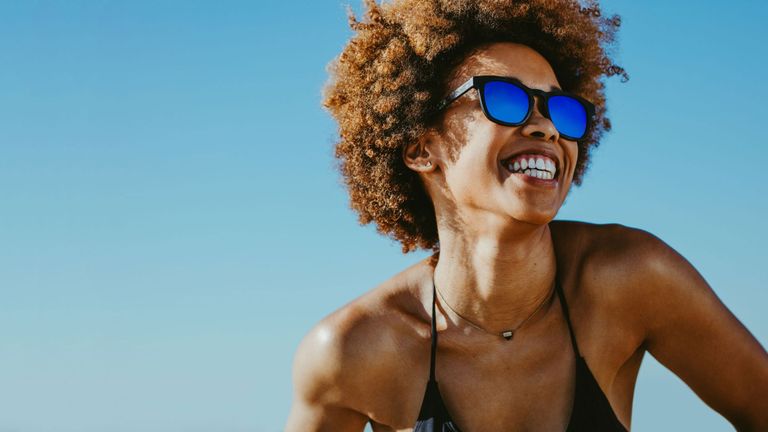 (Image credit: Getty/jacoblund)
I don't want to sound judgmental, but let me just say this: If you're not already wearing sunscreen every day, it's time to get on it. SPF not just protects us from skin cancer and wrinkles, it's critical in allowing the rest of our skincare to work. If you diligently apply serums and creams, but don't top that off with a good sunscreen, none of those products will do their job.
Still, I understand why some people are hesitant. Sunscreens are notoriously greasy, uncomfortable to wear under makeup, and can leave white casts on the skin. Even if you're like me and wear SPF every day, what are the odds that you're re-applying every two hours as directed? Yeah, that's what I thought. All of this brings me to the alternative to the standard cream sunscreen: Powder SPF.
Short answer: Yes. Not only are powder sunscreens effective at preventing UVA/UVB rays from damaging our cells, they're incredibly easy to touch-up as the day goes on, meaning your skin is more protected than it would be with a single cream application. Odds are, powders are already part of your makeup routine in some capacity. So why not switch it up and add some skin-saving protection while you're at it? The powder SPFs on this list come in a variety of forms. There's an option for every skin tone, coverage preference, and budget. Just brush on and go.