10 Best Powder Sunscreens for the Easiest SPF Reapplication
Brush-on powder formulas that work great over makeup.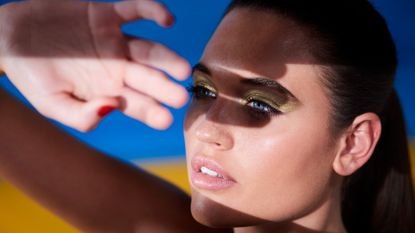 (Image credit: Jonathan Storey/Getty)
Marie Claire Newsletter
Celebrity news, beauty, fashion advice, and fascinating features, delivered straight to your inbox!
Thank you for signing up to Marie Claire. You will receive a verification email shortly.
There was a problem. Please refresh the page and try again.
You apply one of the best sunscreens to your face each and every day—amazing, good for you, your skin loves you. But are you reapplying every two to three hours? Now, before you go rattling off a list of excuses (read: cream SPFs mess up my makeup, it's too much work, it looks cakey), allow us to introduce you to the best powder sunscreens in the game. With brush-on mineral formulas that offer an extra layer of defense against the sun's harmful rays and elegant textures designed to work with your makeup (we promise, no smudging in sight), these pocket-sized protectors are an easy addition to your pre-existing sun care routine.
"I don't recommend powder sunscreen as a sole face sunscreen, but rather as a reapplication product," explains Dr. Julie Russak, board-certified dermatologist. "Reapplying sunscreen in a powder form creates an extra layer of protection throughout the day and is cosmetically more appealing than applying cream or lotion on a face that already has makeup on." While there are certainly pros to a powder sunscreen, making sure you apply the right amount can be a little tricky. There's no true way to quantify *exactly* how much of a brush-on formula you're going to need to ensure full protection, so Dr. Russak suggests aiming for an even layer over your face, neck, and chest.
Interested? Keep reading, because we've rounded up the best powder sunscreens on the market. From our personal favorites that have been tested in the summer sun to dermatologist-approved formulas and industry go-tos, here are the top brush-on formulas.
The Best Powder Sunscreen to Use as Foundation
Supergoop! (Re)setting 100% Mineral Powder Sunscreen SPF 35 PA+++
If you're one to skip foundation altogether in the summer, don't sleep on this ever-so-slightly tinted formula. "It has several shades to choose from and can be matched to different skin tones," says Dr. Russak. While it has loads of selling points (smoothing! mess-free!), it's probably not the best bet for drier skin types. The formula is mattifying and designed to control oil.
The Best Powder Sunscreen for Blue Light Protection
ISDIN Daily Skin Protection Mineral Brush Powder
Just because you're sitting at your computer Monday through Friday doesn't mean you get to skip reapplication. Not only can the sun's rays penetrate the window (it's a proven fact), but you'll also want to defend against the blue light coming through your screen. With this Dr. Russak-approved blocker, you can cover both your bases. Plus, the super fine powder feels entirely weightless upon application.
The Best Powder Sunscreen for Dry Skin
Is Clinical PerfecTint Powder SPF 40
If you have dry skin, powder formulas can be a little, well, intimidating. But rest assured, this glycerin-packed formula will provide a decent dose of hydration and the flawless formula won't emphasize dry patches. While the SPF protection is certainly the main draw, we love this formula as a setting powder for dry skin types, too.
The Best Powder Sunscreen With Antioxidants
Tarte SEA Set & Protect Mineral Sunscreen Powder Broad Spectrum SPF 30
With antioxidants, an amazing vanilla scent, and mineral sun protection, this beloved product makes it easy to keep safe from the sun. Sweep over your face to eliminate oiliness and feel safe from UV rays. Pro tip: brush the powder along your scalp and hairline to make sure every inch is protected.
The Best Waterproof Powder Sunscreen
Brush On Block Mineral Sunscreen Powder
If your day is going to be filled with dips in the ocean or swimming by the pool, reach for this waterproof powder. It lasts up to 80 minutes, so you can enjoy your beach day without a worry. The product has raked up nearly 250 five-star reviews, with one user calling out the eco-conscious packaging complete with cardboard refills.
The Best Powder Formula for Acne-Prone Skin
Colorescience Brush-On Sunscreen Mineral Powder
For acne-prone skin, sunscreen can exacerbate clogged pores. Instead of layering on thick formulas, reach for this uber-lightweight option for all your reapplication needs.
The Best Powder Sunscreen for Glow
Ilia Flow-Thru Radiant Translucent Powder SPF 20
If you're a fan of maintaining a glowy base and don't want to look too matte, this powder is the perfect middle ground. It offers sun protection and helps reduce excess oiliness, but still leaves behind a healthy radiance on the skin.
The Best Powder Sunscreen for Irritated Skin
Jane Iredale Powder-Me SPF 30 Dry Sunscreen
With SPF 30 and enough refills to last the entire summer, this powder works to prevent an uncomfortable sunburn. With titanium dioxide and clay minerals, it's designed to calm and soothe the skin. If you want to get a bit of a dewy finish on top, just spritz a hydrating mist after the powder has settled.
The Best Powder Sunscreen in a Loose Powder
bareMinerals Matte Loose Powder Mineral Foundation Broad Spectrum SPF 15
For powder foundation fans, this formula is a win-win. It offers beautiful coverage—and sun protection. Why settle for two products when this one does both?
The Best Powder Sunscreen for a Soft Finish
Mineral Fusion Brush-On Sun Defense
With SPF 30 and sea kelp-derived antioxidants, this powder protects from UVA and UVB rays, all while giving the skin a smooth, seamless look.
Celebrity news, beauty, fashion advice, and fascinating features, delivered straight to your inbox!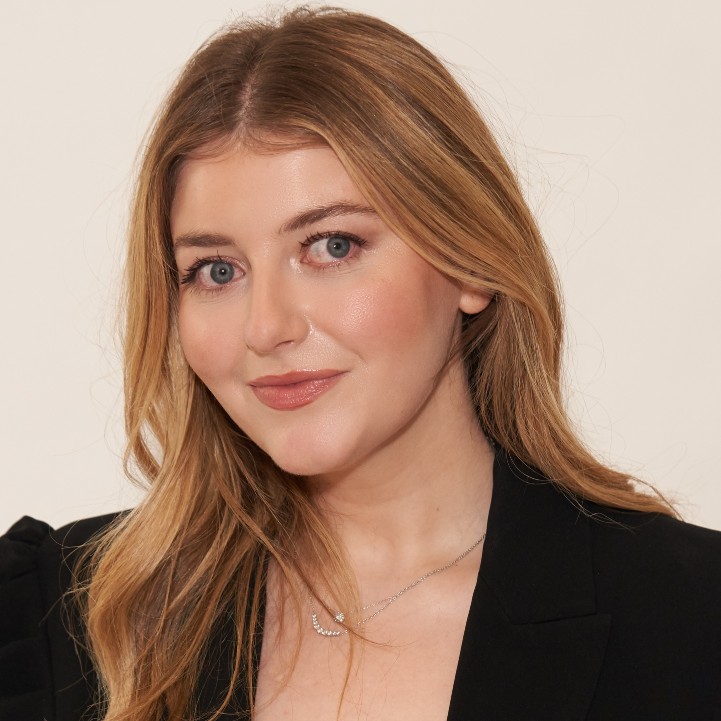 Samantha Holender is the Beauty Editor at Marie Claire, where she reports on the best new launches, dives into the science behind skincare, and keeps up with the latest trends in the beauty space. She has previously written for Us Weekly, Popsugar, Makeup.com, Skincare.com, and Philadelphia Wedding. Follow her on Instagram @samholender.
With contributions from