Don't Overpluck Those Brows
Brow-grooming tends to bring out the OCD in everyone.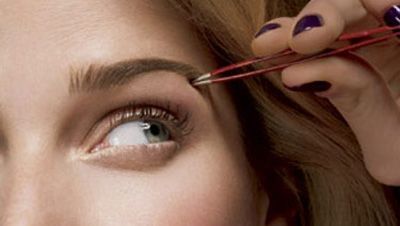 (Image credit: Michael Wirth)
Brow-grooming — like white-hair-yanking and blemish-zapping — tends to bring out the OCD in everyone. Overzealous tweezing in the guise of perfectionism can lead to emaciated brows and bald patches, where hair only grows back very irregularly. Beverly Hills brow guru Anastasia Soare suggests using protein-spiked brow gels to stimulate healthy growth and brow fillers to shade in the problem areas. She also counsels clients to step away from the magnifying makeup mirror: "These mirrors are dangerous — we tend to tweeze every small hair until our brows are bald!"
The craze in upkeep has women so hooked, doctors and industry pros are now turning them away!

Read about this in How Much Is Too Much?