4 Reasons Why You Should Cut Your Hair
Considering the chop? Plenty of our favorite models and celebrities have turned to shorter locks (Coco Rocha, Karlie Kloss—even Beyoncé for a hot second!), and we've got four reasons why you should too.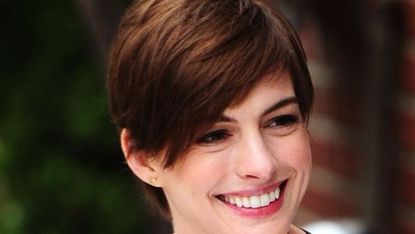 (Image credit: Courtesy of Getty)
According to Original & Mineral's creative director Janelle Chaplin, short hair is in, and long hair is out. Check out her four reasons for making the chop.
1. Dramatic changes are really on trend right now.
2. Short hair gives an instant fresh look. I'm a huge fan of blunt, one length hair (like the chop Karlie Kloss has). You can rock one length hair at any length, even just below shoulder.
3. To refresh your hair, eliminate old torched locks by cutting off dead, dry ends.
4. Your routine time will be cut in half. Not only does shorter hair dry quicker, it is also easier to style.
And talking about style, Chaplin also has some tips on how to style your locks once you've made the cut. She recommends starting with a great shampoo and conditioner, "as this will allow your style to last once blown out." It's also important to maintain your cut by visiting the hairdresser every four weeks. And when it comes to styling? "Use products in the hair when it is 100% dry, this works better when shaping," suggests Chaplin.