Hair How-To: A French Twist
An elegant updo that's a staple for events or weddings, and it's so easy to create in just minutes for mornings where you need to be out the door in a flash.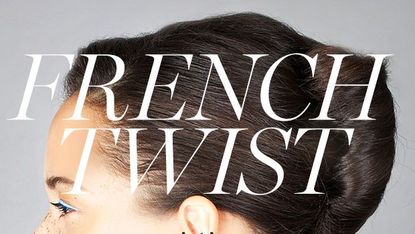 (Image credit: Kathryn Wirsing)
Step 1. Brush hair over to one side ensuring that everything is smoothed out.
Step 2 and 3. Then, add several bobby pins to hold your hair in place to the side. Make sure the pins are almost vertical with the mouth part of the pin facing upward.
Step 4. Next, take your hair and twist it upward and tuck the end of your hair back into the twist part.
Step 5. Finish the look by adding more bobby pins into the twist to secure. Make sure you add one pin every 1-2 inches to firmly secure.
More Hair How-Tos: