10 Hairstyles Men Love
In an effort to demystify what guys find sexy, we polled a handful to find out which hairstyles men really do prefer.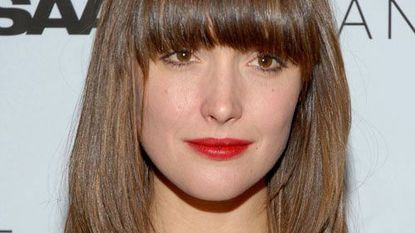 (Image credit: Michael N. Todaro/Contributor/Getty Images)
Men and women don't always see eye to eye — especially when it comes to what makes a lady look amazing. While you might find a blunt and structured 'do incredibly chic, there's a really good chance he just finds it weird. In an effort to demystify what guys find sexy, we polled a handful to find out which hairstyles men really do prefer.
1/10
Retro Bangs
"I'll always like that sort of late '60s long bangs with longer hair look. Think Mary Jane, Spider-Man's girlfriend. I've noticed that Rose Byrne, who seems to be in every other movie right now, has been wearing her hair this way, and it has certainly captured my attention.
Tom, 33, Book Jacket Designer
2/10
Vivid Hues
"Good hair will get my attention from across the room. I really like warm, vivid colors. The style itself, and whether it looks good, will change with the times and who is wearing it, but a great color will always get me."
Tim, 35, Software Developer
3/10
The Ponytail
"I love a simple ponytail and no makeup. I guess that's the sporty look."
Christian, 23, Environmental Engineer
4/10
Long and Simple
"Keep it simple! I like women with longer hair. It can be straight — slight curls are okay — but in general girls should keep it long and in good condition. I like it long because it looks more feminine."
Daniel, 31, Financial Consultant
5/10
Messy Bob
"My personal fave is a messy bob. I cut my girlfriend's curly red
locks this way; it makes the back of her fair neck look so appealing. I've cut most of my past girlfriends hair. They always seemed to like it. I'm a serial bob-ist."
Reid, 30, Illustrator
6/10
Short and Punky
"I was always a fan of short, punky and messy black hair look."
Graham, 26, Nanny
7/10
Long and Wild
"I love long, messy hair. Mary-Kate Olsen and her messy bohemian look is hot. But I can also get down with a really structured short haircut. The trick is to match your hair with your face shape, and more importantly your persona. This may come as a surprise to a lot of women, but guys are much more perceptive when it comes to visual cues than we're given credit for. Though many of us may not be able to verbalize, we do notice."
Stephen, 28, Fashion Photographer
8/10
Classic Coifs
"I like the more classic hairstyles, like Christina Hendricks on Mad Men. Of course, that might also be my preference for redheads."
Jason, 27, Copywriter
9/10
Soft Layers
"I like long layers on a girl; it's more interesting than just straight hair. Blunt haircuts make girls look too harsh, and they're not contemporary — if her hair is too structured, it can be distracting and intimidating. Loose, wavy hair makes a girl look relaxed and approachable."
Tom, 28, Longshoreman
10/10
Pixie Cut
"I love when a woman feels confident about her face to wear short hair. It's strong and powerful."
Martin, 34, Artist and Entrepreneur