Behold: The Complete Evolution of Taylor Swift's Hair Since 2006
All of Taylor Swift's best hairstyles, haircuts, curls, and more since 2006 until now.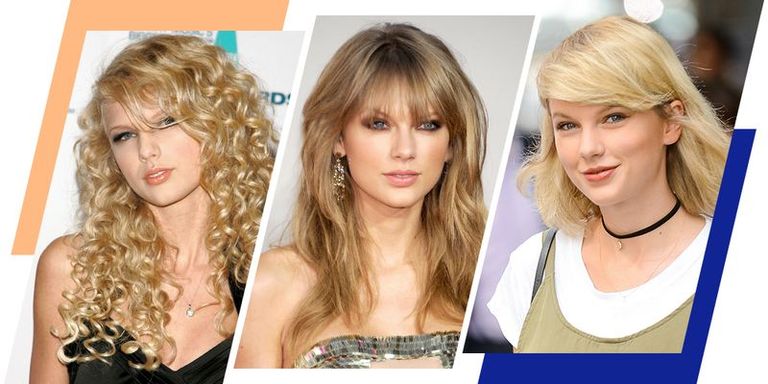 (Image credit: Getty Images)
If you've followed any of Taylor Swift's life over the last decade, you already know how many transformations she's been through, morphing from a fresh-faced, country-singing newb to a chart-topping, feud-waging pop star, with a few (dozen) hair changes along the way.
And to remind you of just how much Taylor Swift has changed since 2006 (yes, you're old; we're all old), we rounded up her best, most memorable hair moments of the last decade, from her curling-iron curls to her platinum-blonde lob. Check out our favorites, ahead.
1. When She Started With Perfectly Spiraled Curls in 2006
2. And Then Entered an Era of Very Romantic Updos In 2007
3. The First Time She Loosened Up Her Curls in 2011
4. And Then Played With Flat Iron-Straight Hair in 2011
5. Before Getting Bangs and Going Fully Straight in 2012
6. When She Added in a Voluminous, Messy Texture in 2013
7. Then Chopped It Off Into a Beachy Lob in 2014
8. And Then Tried a Sculpturesque Bang Wave in 2014
9. Before Swooping and Slicking Them Down in 2014
10. When She Went Full-On Shaggy Lob in 2015
11. And Then Played With a Sleek, Blunt Bob in 2016
12. Which She Then Dyed Platinum Blonde in 2016
13. Before Dyeing It Back to the Natural, Taylor-Swift Blonde We All Know and Love in 2017