Because Buzz Cuts Are Having a Powerful Moment, See All the Female Stars Who've Lopped It All Off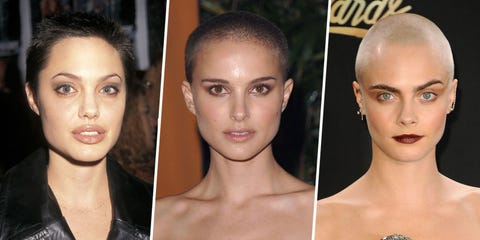 There were a slew of badass buzz cuts on the 2017 MTV Movie Awards red carpet, but stars like Cara Delevingne and Amandla Stenberg aren't the first to own the look. Here, a look at at all the female celebrities who've shaved their heads and looked absolutely amazing.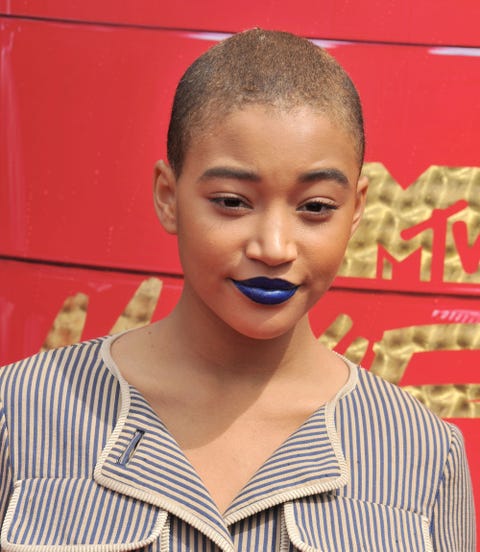 Amandla Stenberg
Earlier this year, Amandla Stenberg shaved her head for her role in When Hands Touch. The film is centered around a forbidden love story between an SS officer and a bi-racial girl. She too donned the sheared style at the MTV Movie Awards.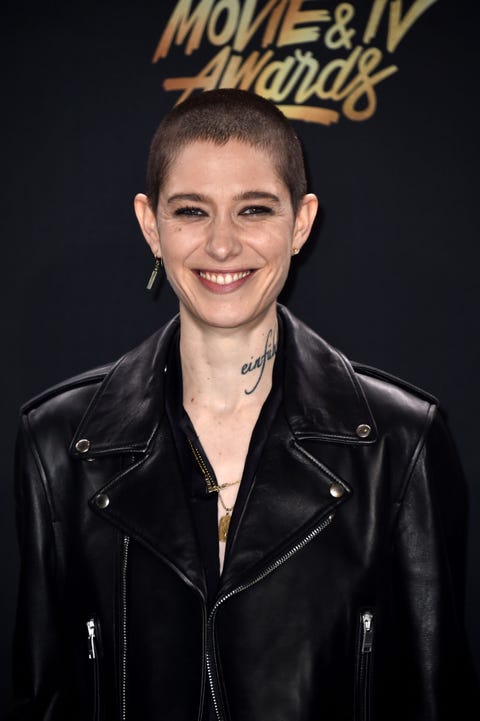 Asia Kate Dillon
Asia Kate Dillon famously sports a shaved head in her role as Brandy Epps on Orange is the New Black. The actress recently presented the first non-gender specific award to Emma Watson at the MTV Movie Awards.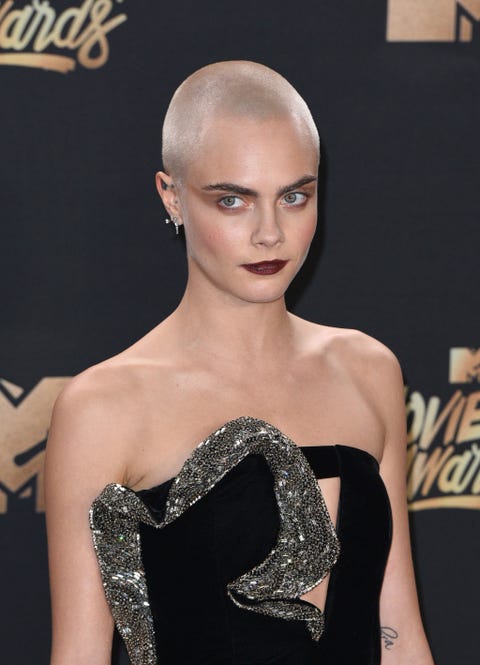 Cara Delevigne
Cara Delevingne shaved her head for her upcoming role in Life in a Year and lit up the MTV Movie Awards red carpet with a mega-watt platinum hue.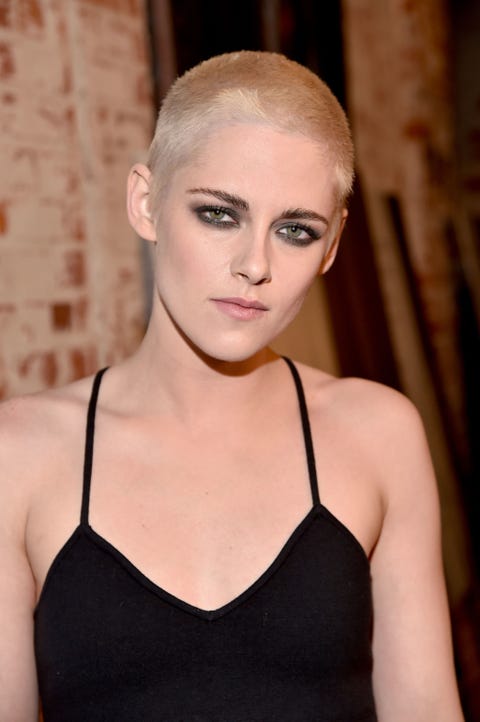 Kristen Stewart
Stewart opted for a shave in order to be "practical" for her role in the forthcoming film Underwater, where she'll play a helmet-clad mechanical engineer. "Oh, my God; it feels amazing," the actress told the TODAY show of the new 'do. "I just want to head bang all day."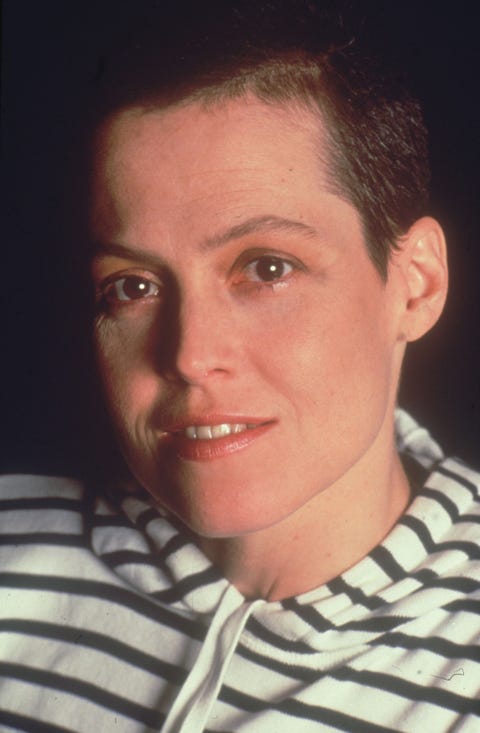 Sigourney Weaver
Sigourney Weaver shaved off her signature curls for 1992's Alien 3, which was totally fitting for her iconically badass character, Ellen Ripley.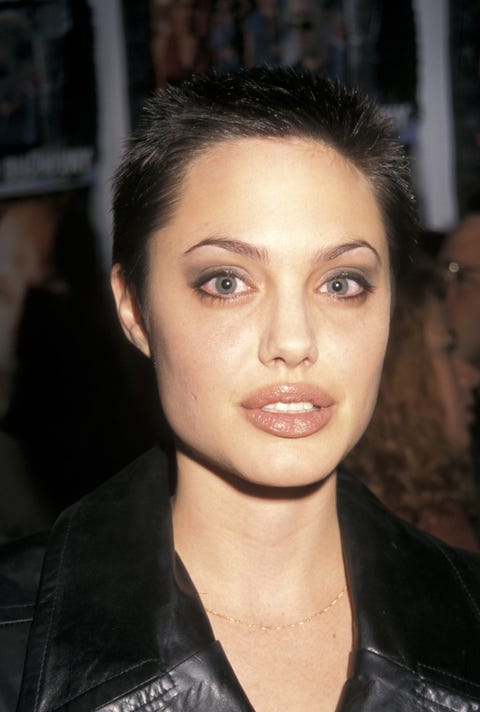 Angelina Jolie
At the premiere of 1997's Playing God, Angelina Jolie showed off this super short cut.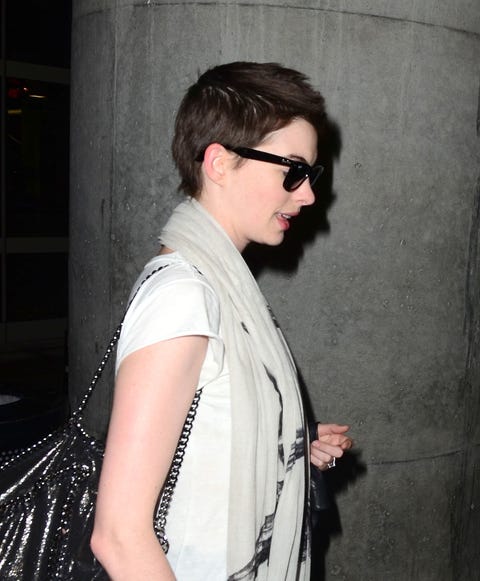 Anne Hathaway
Anne Hathaway famously sheared her hair for her Oscar-winning role as Fantine in Les Miserables.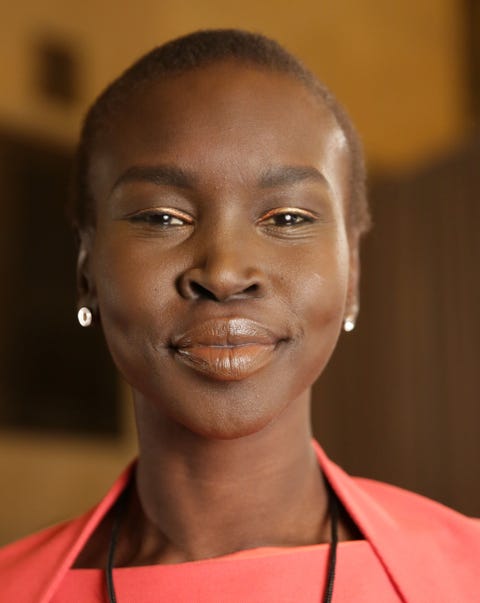 Alek Wek
Model and designer Alex Wek never looks less than perfect, proving that buzz cuts can be beautiful for all occasions.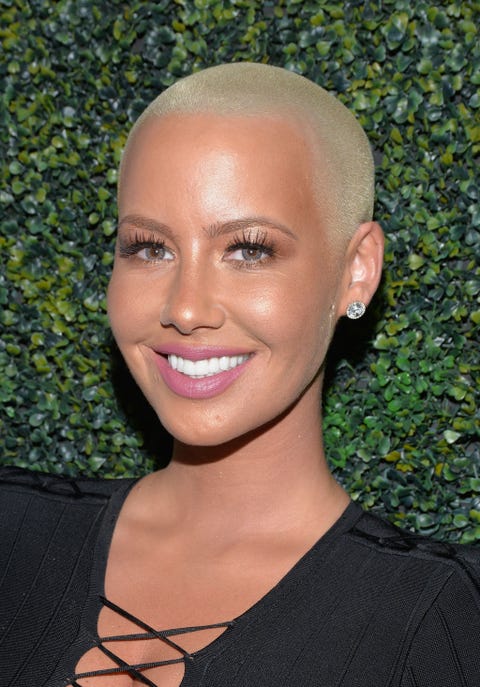 Amber Rose
Amber Rose's platinum blonde buzz cut is so instantly recognizable, she's made it her signature look.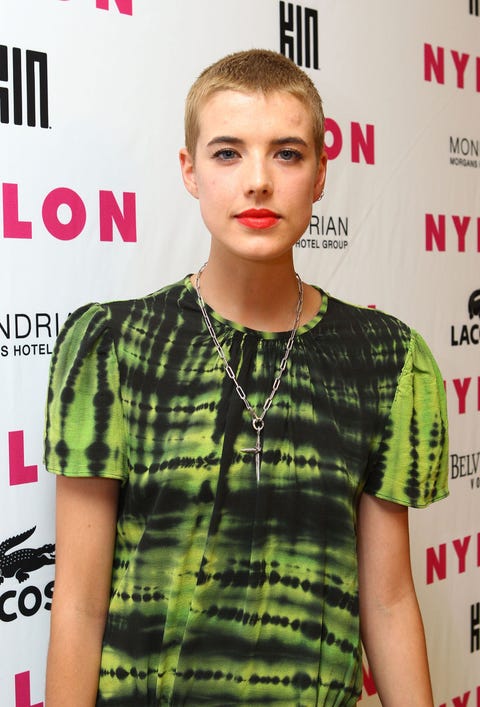 Agyness Deyn
Model, actress, and singer Agyness Deyn enjoyed a lot of attention when she debuted her edgy buzz cut in 2010.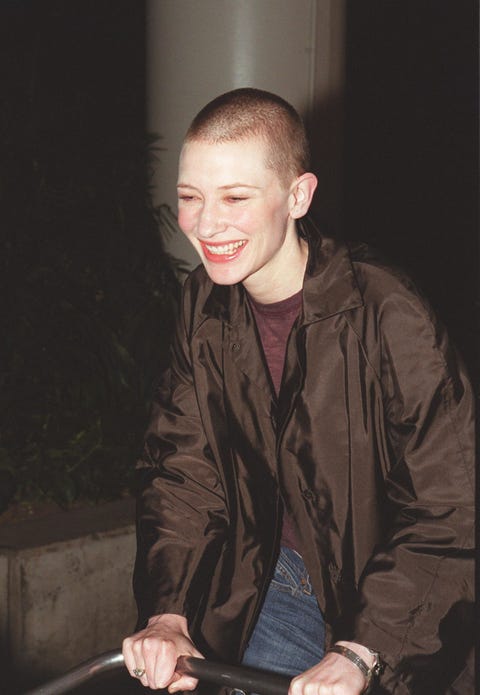 Cate Blanchett
In 2000, Cate Blachett buzzed her hair for her role in the romantic thriller Heaven.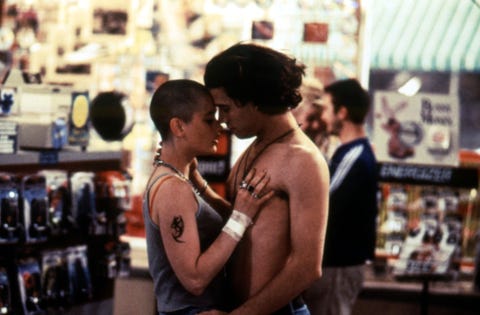 Robin Tunney
Robin Tunney shaved her hair for her role as Deb in 1995's cult classic Empire Records.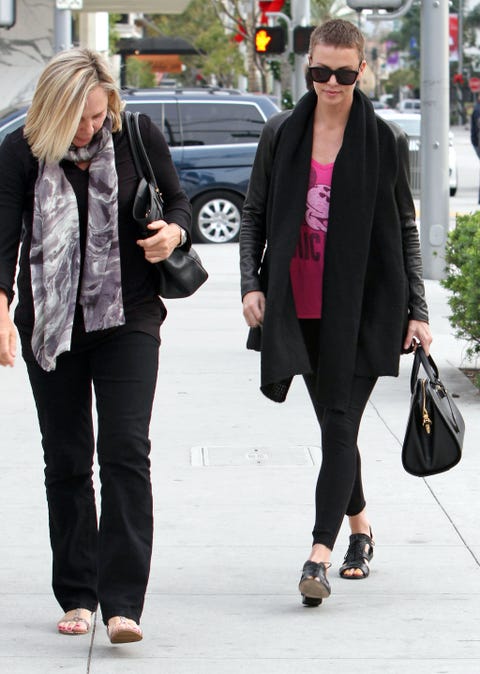 Charlize Theron
Charlize Theron buzzed her hair to play the infinitely badass Furiosa in Mad Max: Fury Road. The movie wasn't released until 2015, but it filmed back in 2012, when Theron was regularly spotted out and about, proudly rocking her shaved hair.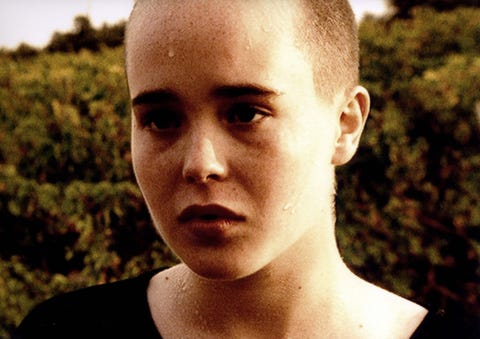 Ellen Page
In 2005, two years before her star-making turn as Juno, Ellen Page shaved her head for her role in the British film Mouth to Mouth.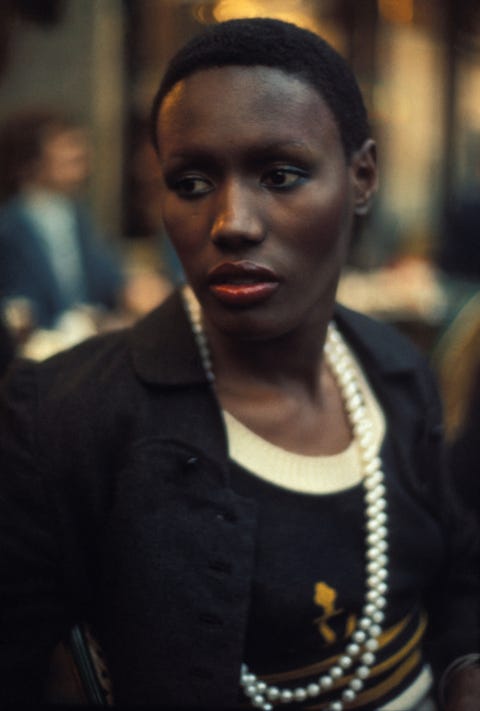 Grace Jones
Multi-talented singer, actress, and model Grace Jones showed us all how the buzz cut was done way back in the 1970s.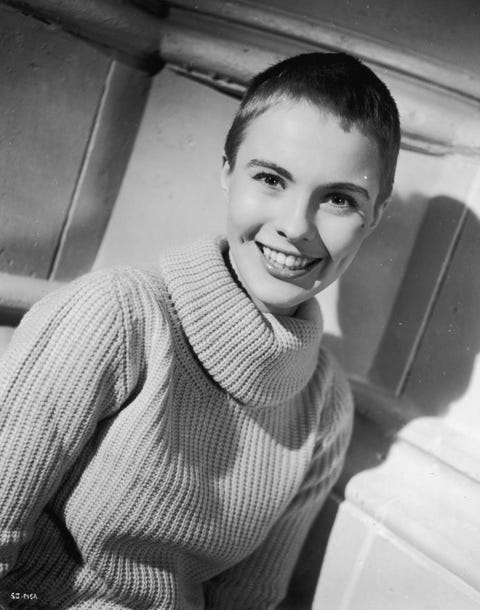 Jean Seberg
Actress Jean Seberg buzzed her hair in 1957 for her debut role as Joan of Arc in Saint Joan.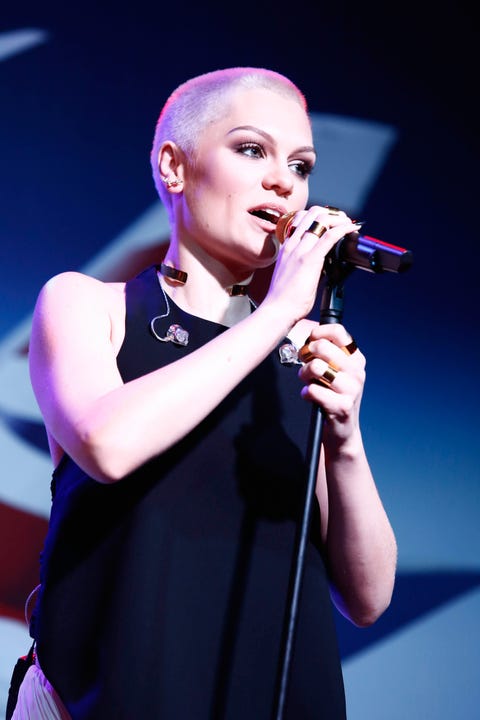 Jessie J
Jessie J shaved her hair in 2013 for charity and liked the look so much that she shaved it again in 2015 just because.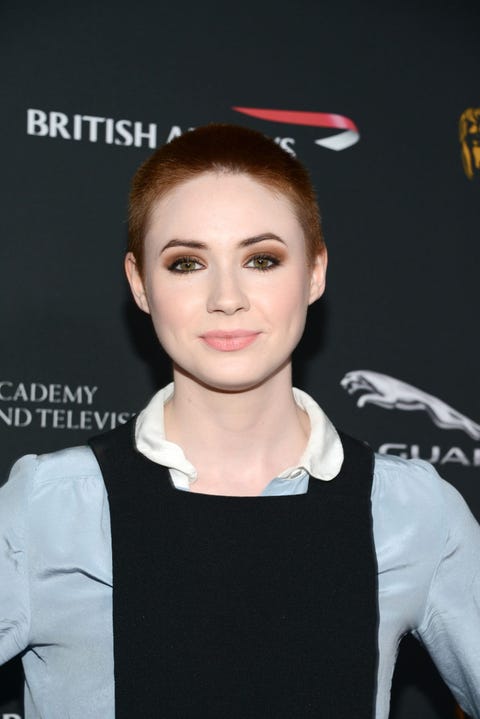 Karen Gillan
Karen Gillan was known for her long red locks on Doctor Who, but she shaved them all off for the chance to play Nebula in 2014's Guardians of the Galaxy.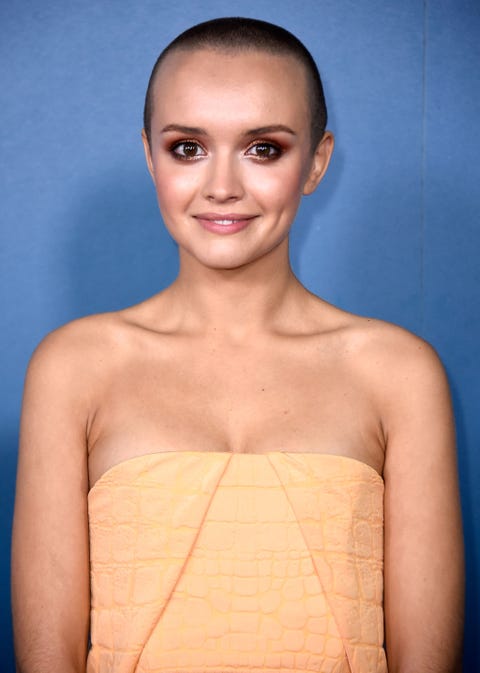 Olivia Cooke
Olivia Cooke became known for her role on A&E's Bates Motel, but she really made waves in 2014, when she shaved her head to the scalp for Me and Earl and the Dying Girl.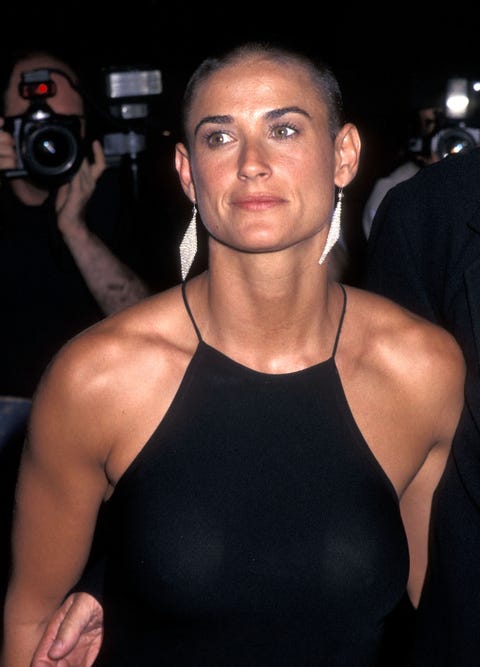 Demi Moore
In 1997, Demi Moore became one of the first to ride the recent shave-your-head-for-a-role trend when she buzzed her hair for G.I. Jane.
Sinead O'Connor
Sinead O'Connor shaved her hair back in the '80s as a response to record execs who wanted her to grow her hair out and wear mini-skirts. The look suited her so well, it became her signature.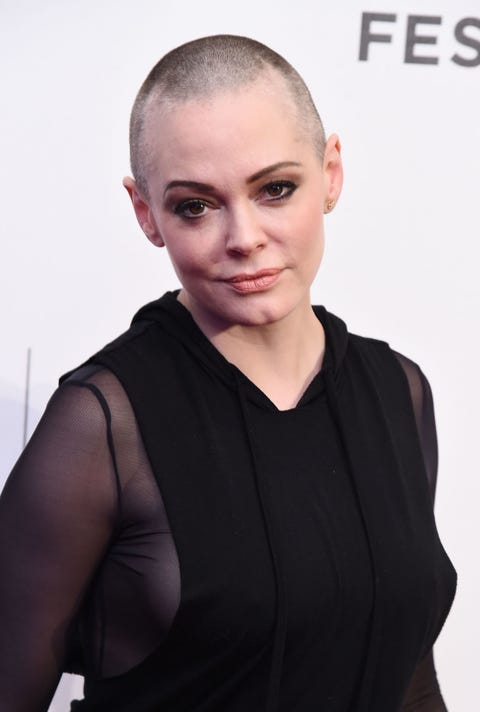 Rose McGowan
Rose McGowan described shaving her head in 2015 as "liberating."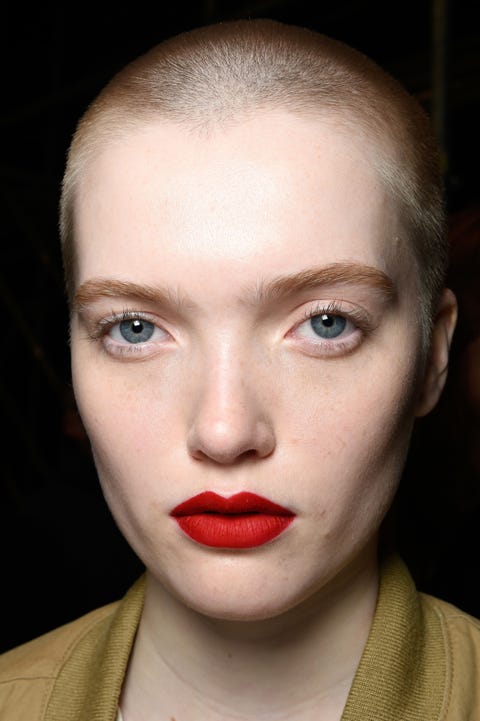 Ruth Bell
Ruth Bell had waist-length hair when she shaved it for a McQueen campaign in 2015 and her career took off.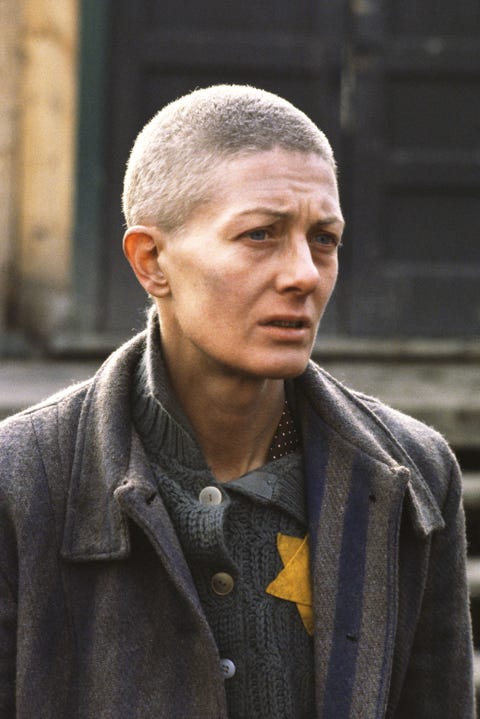 Vanessa Redgrave
Actress Vanessa Redgrave appeared with a buzz cut in the 1980 TV movie, Playing for Time.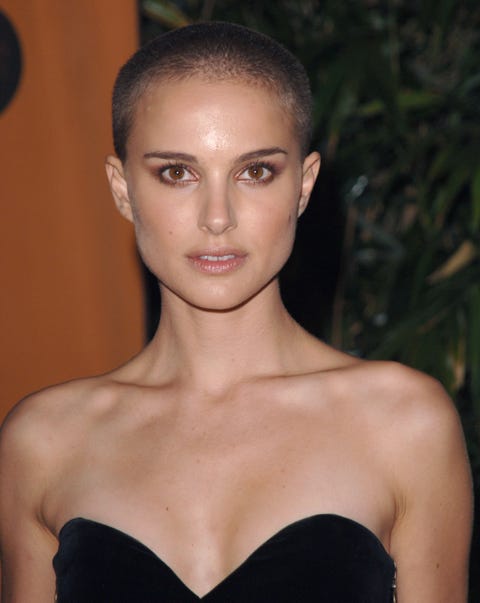 Natalie Portman
Natalie Portman famously shaved her head during an emotional scene in 2005's V for Vendetta.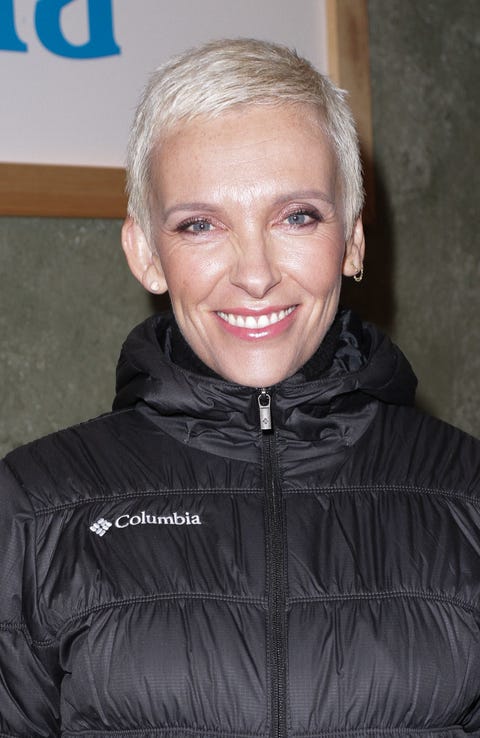 Toni Collette
Toni Collette shaved her head to play cancer patient Milly in Miss You Already in 2015.
This content is created and maintained by a third party, and imported onto this page to help users provide their email addresses. You may be able to find more information about this and similar content at piano.io