Beauty Around the Clock: Laura Mercier
Laura Mercier's Love of Makeup Wasn't Influenced By Her Own Looks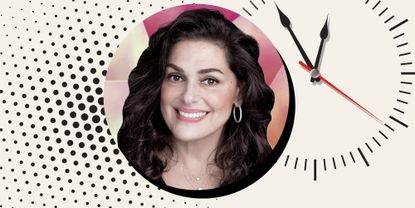 (Image credit: Laura Mercier)
Welcome to Beauty Around the Clock, Marie Claire's weekly peek into the daily lives of some of the most game-changing men and women in their industries. Ever wonder how they get it all done in a day? Here's your answer.
Almost 30 years ago, before it was popular to be "unapologetic," or "live in your truth," Laura Mercier subscribed to the philosophy of, "what makes you unique makes you beautiful." And she hasn't looked back. As a young adult, Mercier attended Carita Beauty Institute in Paris where she studied the inner workings of makeup application, and by 1996 Mercier launched her namesake brand that's rooting in developing makeup tools and techniques that make them feel confident.
Born and raised in Provence, Mercier has a French aesthetic that oozes sophistication. I sat down with her months ago to get an idea of exactly who she is. Yes, globally, Laura Mercier Cosmetics is known for makeup, skincare, body and bath and fragrance, and her iconic flawless face technique (prime, perfect and set!) still stands the test of time, but behind the business executive is a woman who cares. A woman who wants every human at every age to be confident and fearlessly love themselves.
Here, Laura Mercier, a force behind a legacy beauty brand, reveals what she uses to beautify herself, while never losing sight that beauty is only skin deep.
Rise & Shine
I don't wake up at 6 a.m., I'm not a morning person. When I don't have to go somewhere, I wake up at 8 a.m. I drink green tea with honey, and a normal fresh breakfast with whole wheat bread.
Morning Maintenance
I clean myself very well at night. I'm very disciplined with that. I use eye makeup remover, apply micellar water, then I wash, and apply a serum then a cream. So in the morning I don't really cleanse my face. I typically put 6 or 7 splashes of water on my face to wake my skin up. Afterwards, I also like to apply Lierac sunscreen because it doesn't look white on my skin.
Signature Look
I've always been a red lip kind of girl. I have all shades of red lipstick in my bag, always testing new products, our latest launches in lab samples. I'm very low key when it comes to my daily look—I prep with my primer, then a little bit of tinted moisturizer, caviar volume mascara, eyebrow pencil and a red lip. I don't leave my house without my lipstick. Even when I go grocery shopping, or do something in my garden I have on lipstick. When I want to be more sophisticated I apply a true red or hot pink.
Fitness Fix
I love waking up and starting my day with delicate yoga movements and stretches. I have a very special routine that I do especially after I travel, it's all about moving my body in certain ways to get the muscles going. When I'm home in Provence, I love to take very long walks and small hikes; being in nature is my form of meditation.
Beauty Icon
My mother has been my beauty icon from a very young age. She was a very beautiful woman, and I used to watch her get ready as she was leaving for a party with my father on the weekends. She was so glamourous. At the time, I was a bit of tomboy, very shy and she inspired the confidence in me.
Convinced of my shortcomings, I started to become obsessed by the beauty and charm of others. At the time, my mother and her friends were a constant source of fascination. Pretty and perfumed, they enjoyed entertaining in their homes, going to soirees, and dressing in the fashions du jour. Long before Linda Evangelista became a hair color chameleon, my beautiful mother went from brunette to redhead to blonde. She loved makeup, and I vividly remember her favorite green eyeliner on her green eyes and orange lipstick on her lips. When was old enough, my mother let me apply her makeup for her. I loved the preparation and the ritual, but it didn't inspire me to focus on my own looks. If I could have put a potato sack over my head and worn that for the rest of my life, I would have been perfectly content!
Hair Help
I have very thick, curly hair, my hair has been my signature look forever. I've always taken great care of it, really just using natural oils and products I get at my local pharmacy and farmers market in Provence or Paris. I love organic oils, rose is my favorite. My good friend, Serge Normant has helped me maintain it over the years, he's recently given me a new shorter haircut that's super low maintenance. I'm loving it.
Daily Playlist
I love jazz music and the blues; just give me old fashioned music from the 50's. I really like to listen to Frank Sinatra and John Coltrane.
Signature Scent
I'm an amber person. I've loved it since I was 16 years old. I've never fell out of love with amber. I like Maître Parfumeur et Gantier's Ambre Precieux. It's sensual, warm, not overpowering. It's enough flower to wear through the day.
P.M. Routine
From my early years I've always taken care of my skin. Skin is your canvas, so without a proper skincare routine, you can't apply great makeup. It's always been super important to me to cleanse my skin thoroughly but gently, I use our Balancing Foam Cleanser, the Perfect Cream Multi-Tasking Moisturizer and always add the rose oil; it's my favorite. I also don't go to bed without applying the Serum Body Cream, it's my signature product.
I also enjoy quiet time; I don't want to always be connected. Technology is not my thing. I prefer to watch a good movie at night like a police investigation or old French or American black and white movies.
Shop Laura's Favorite Products:
Marie Claire email subscribers get intel on fashion and beauty trends, hot-off-the-press celebrity news, and more. Sign up here.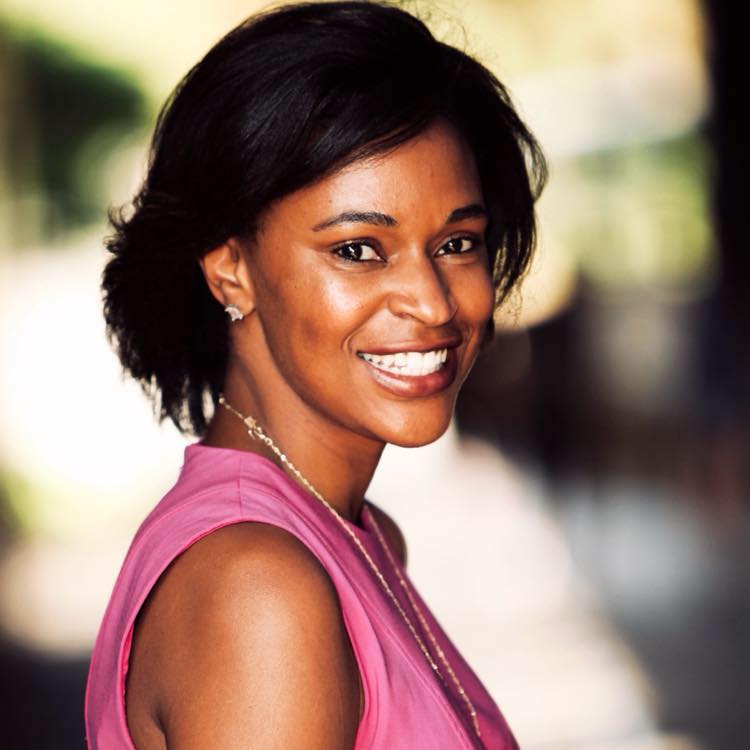 Deena Campbell is the Beauty Director of Marie Claire where she oversees beauty and health content on all platforms. Deena joined Marie Claire after a decade-long career as an editor in print and digital media. Before joining the brand, she managed editorial content for L'Oréal owned Makeup.com and Skincare.com. In 2015, she launched Essence.com's hair channel where she received Time Inc.'s Henry R. Luce Award, shortly before joining Allure.com's staff as Senior Beauty Editor. Along with her editorial positions, she also consulted on content and marketing strategies for beauty companies including DevaCurl and Dove, and has appeared at various speaking events and live television segments.