Coming Soon: Designer Beauty Collaborations?
In the spirit of high-end goods for all, skin care lines are coming out with affordable sets next year.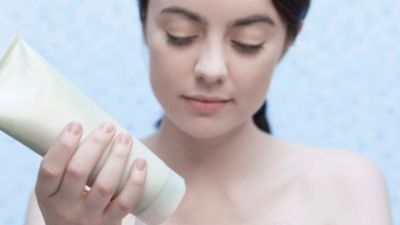 (Image credit: Jupiterimages/Getty Images)
Marie Claire Newsletter
Celebrity news, beauty, fashion advice, and fascinating features, delivered straight to your inbox!
Thank you for signing up to Marie Claire. You will receive a verification email shortly.
There was a problem. Please refresh the page and try again.
Over the past few years, fashion designers pairing with mass-market retailers has become standard operating procedure for most labels (Lanvin is the latest to unveil its affordable collaboration with H&M this weekend). In the same vein as Zac Posen and Jean Paul Gaultier for Target and Stella McCartney for Gap, premium skin care lines — Kinerase, Rodial, and Borba, in particular — are quickly following suit.
Why?
"I was inspired by designer collaborations such as Stella McCartney for Gap and Jimmy Choo for H&M and wanted to bring this type of glamour to skin care," Maria Hatzistefanis of Rodial tells the Los Angeles Times.
Rodial, one of November Marie Claire cover girl Victoria Beckham's favorite brands, is creating a marked-down option called NIP+FAB. This cellulite reduction collection will retail from $9.95 to $17.95 and is set to come out fall 2011 at Target.
Borba will be launching a lower-priced line at Walgreens called Borba Collection. Instead of only being able to afford one cream (a 1.7 oz bottle of the brand's firming product runs at $40), shoppers will be able to buy the entire Borba Collection skin care set, from $9.99 to $24.99 a piece, starting in January.
"I specifically created my Borba Walgreens capsule collection as a way to make my celebrity techniques and approach accessible to all women and am already experiencing an overwhelming response from advanced pre-ordering availability," says Scott-Vincent Borba, founder of the line.
While one of Kinerase's signature anti-aging products costs $150 at Sephora, consumers will be able to buy its lower-grade spinoff at select Walgreens and Walmart stores by February. The 10-product line will be called Dr. LeWinn by Kinerase (named after famed Aussie plastic surgeon), and will be priced between $10 and $35.
Designers have been successful at these collaborations with retailers because while the material is not of the same quality, the brand's aesthetic has not been lost in translation, says Demirjian, a merchandising expert based in New York.
But how does the democratization of beauty products — especially when, Parsons School of Design merchandising expert Alice Demirjian says, fashion designers' retail collaborations are successful because, while the material is not of the same quality as their couture lines, the brand's aesthetic has not been lost in translation — measure up? After all, when it comes to beauty products, efficacy — not aesthetics — are essential to skin care.
Rodial and Kinerase will have the same ingredients but less of them. The Borba Collection, meanwhile, will not be sacrificing ingredients because the brand is buying in bulk for the 19-piece set.
Still, Demirjian points out that the best collaborations between high-brow products and mass-market stores have been those that maintain the exclusivity of the brand with tailored marketing and limited-edition products.
"The advertising still has a look and feel of being high-end," she says. Maybe that's why we still can't get enough of that catchy, high-fashion Lanvin for H&M video.
Tell Marie Claire: Do you plan to buy up these reasonably priced products? Or would you rather stick with the original? Share your thoughts in the Comments section below!
Celebrity news, beauty, fashion advice, and fascinating features, delivered straight to your inbox!