The 10 Essential Makeup Brushes You Need to Own
The ultimate guide to what's what.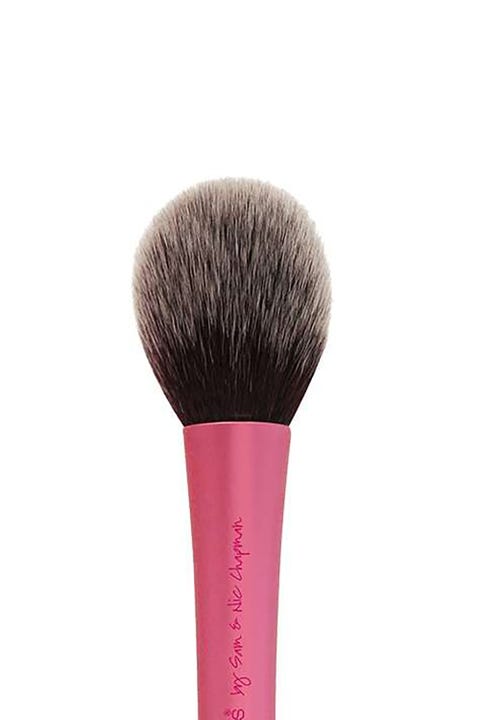 The Blush Brush
It pays to invest in a blush brush, because once you find the right one, it does it all. This domed bristle brush picks up and deposits blush to define, contour, and shade your cheeks. Simply apply the brush in a circular motion to the apples of your cheeks.
Real Techniques Blush Brush, $9; ulta.com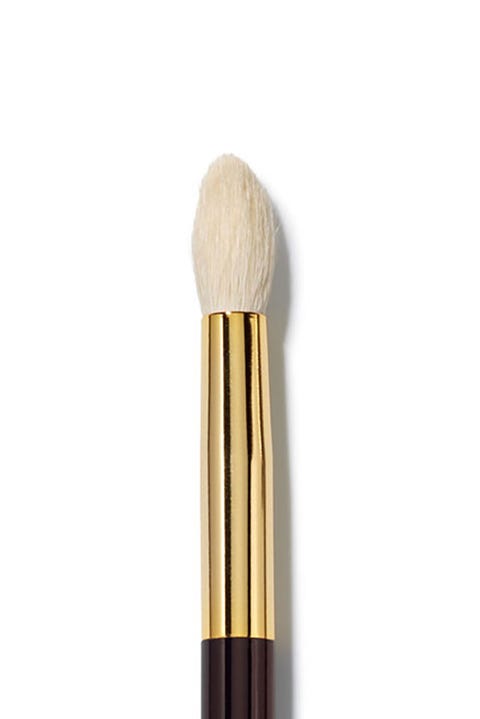 The Blending Brush
A blending brush is a must-have for dusting eye-shadow along the crease of your lids since the flexible bristles make it easy to blend colors and soften lines.
A brush with a narrow tip, like this Tom Ford one, will give you more control over specific areas of your eyes. One that looks too rounded can overemphasize your makeup, giving you the black-eye effect.
Tom Ford Eye Shadow Blend Brush, $56; nordstrom.com.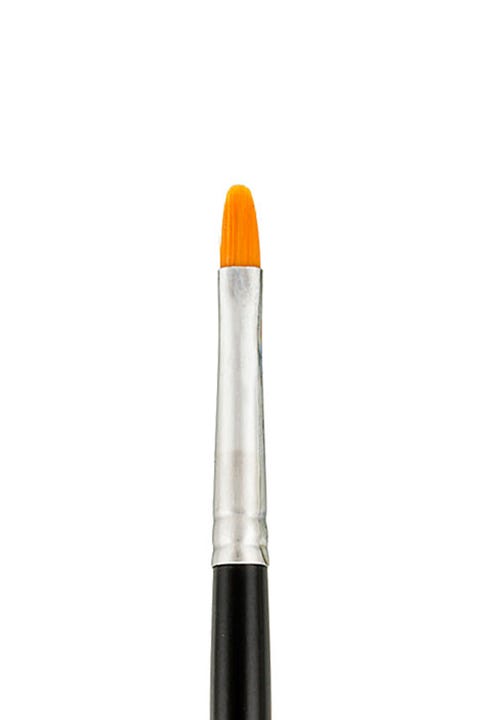 The Concealer Brush
A great concealer brush can be the MVP of your makeup bag since it tackles your worst problems in one step: blemishes, scars, brown spots, broken capillaries, and under-eye circles. The best brush for the job is one with a tapered head and bristles that are both firm and flexible for extra precision.
Laura Mercier Secret Camouflage Brush, $26; sephora.com.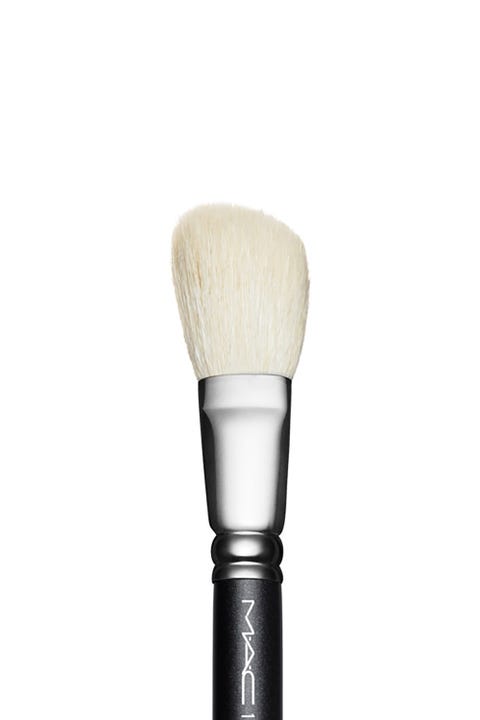 The Contouring Brush
Take it from Kim K: a fluffy contouring brush is your best bet for highlighting and sharpening your features. Whether you're working with wet or dry products, opt for an angled brush to sculpt your cheekbones with a soft-focus finish. It can also enhance the brow bone and narrow the face.
M.A.C 168 Large Angled Contour Brush, $35; nordstrom.com.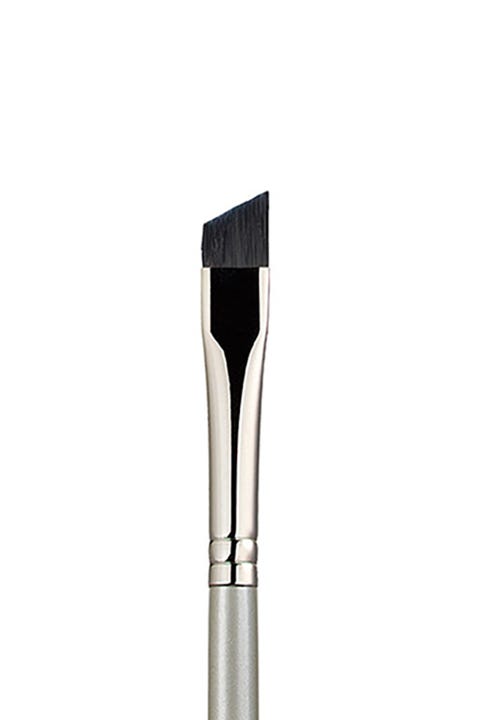 The Eyeliner Brush
The trick to finding a good eyeliner brush is looking for a small, angled brush that's easy to grip. If you're creating an Adele-worthy cat eye, you want super sharp lines but also a brush versatile enough to work with wet and dry eyeliners.
Japonesque Travel Angled Eyeliner Brush, $12; ulta.com.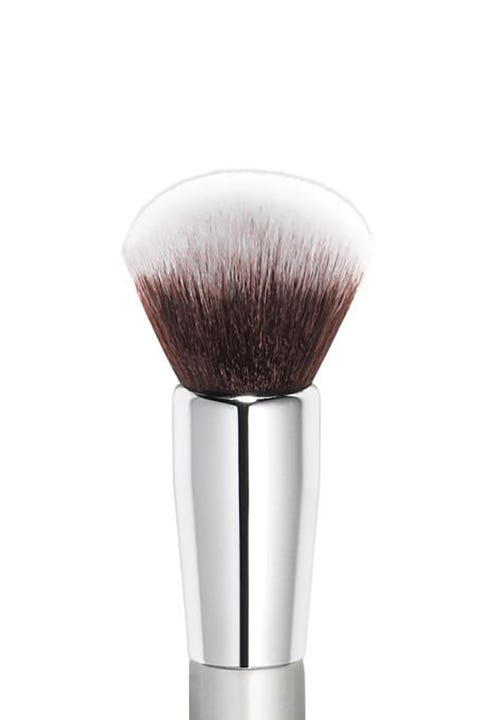 The Foundation Brush
Tired of seeing a streaky finish when you're applying foundation by hand? The foundation brush will give you more even coverage and a smooth, poreless finish. Look for one with a domed head and densely packed bristles, especially when you're dealing with dark under-eye circles and fine lines. You can also use it to apply face creams and serums.
IT Brushes for Ulta Airbrush Blurring Foundation Brush, $24; ulta.com.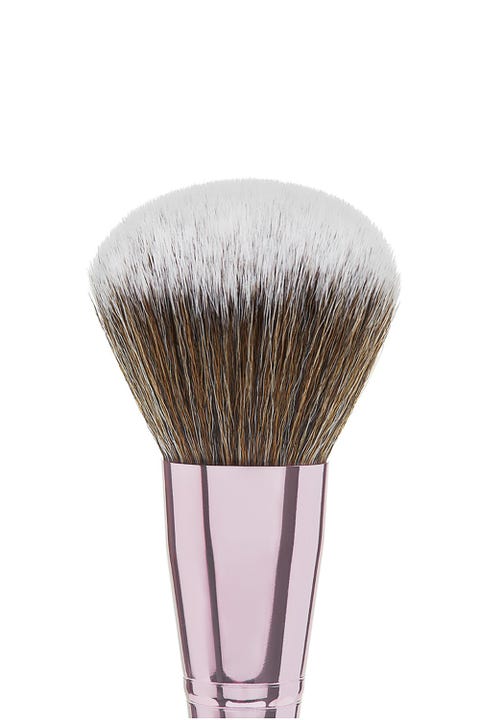 The Powder Brush
The powder brush is a makeup bag staple. It helps you set your face with powder after you've applied foundation and sweeps away extra makeup without messing with your carefully crafted beauty look. A good buy is a large, dense, and fluffy brush with a tapered head.
bH Cosmetics Large Vegan Powder Brush, $6; bhcosmetics.com.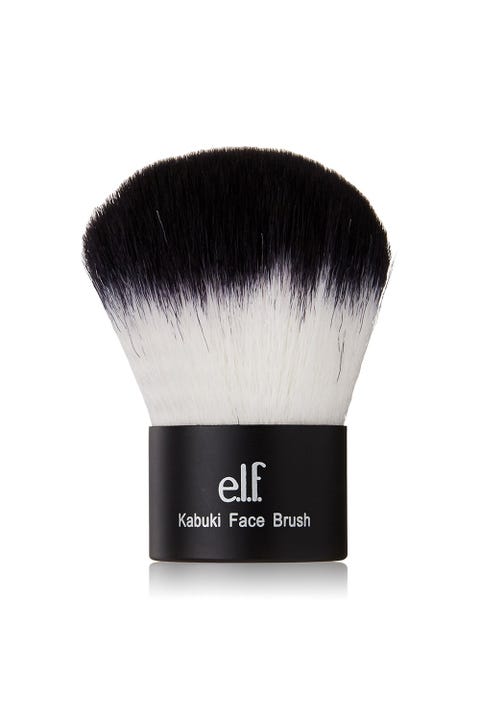 The Highlighter Brush
This brush has a feathery texture to sweep highlighter, blush, or bronzer over your cheekbones—the key is keeping a light touch so your makeup doesn't look too overdone. Find a soft brush that's substantial enough to pick up the powder in the first place.
E.L.F. Cosmetics Kabuki Face Brush, $6; ulta.com.
The Lip Brush
Once you get the hang of using a lip brush, you'll never want to apply color straight out of the tube again. It helps you color in the lines for a smudge-proof pout and also works for mixing formulas. Look for a brush with a tapered point and soft bristles for easy application, like this retractable Dior one.
Dior Professional Finish Lip Brush, $31; sephora.com.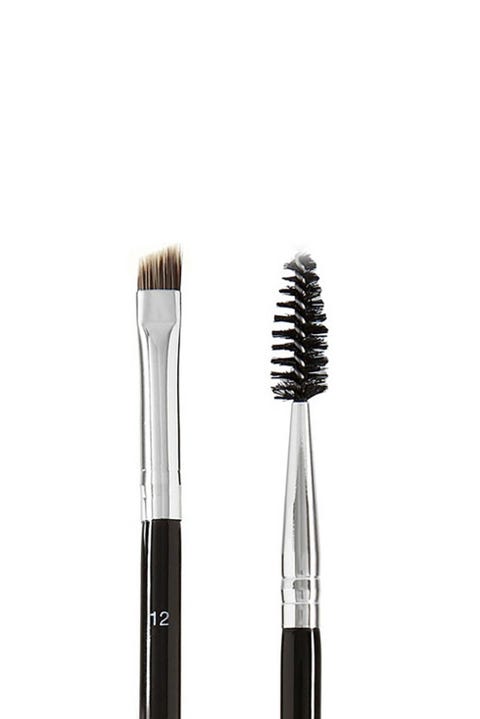 The Spoolie Brush
The spoolie brush is a fun trick for achieving fuller, more organized eyebrows. The angled brush smooths and defines brows with powder and the spiral end tames your crazy brows after you wake up. The spoolie also doubles as a wand for removing mascara clumps and separating lashes. You can buy these brushes separately, or downsize with an all-in-one wand like this one.
Anastasia Beverly Hills Mini Angled Duo Spooley Brush, $18; sephora.com.
This content is created and maintained by a third party, and imported onto this page to help users provide their email addresses. You may be able to find more information about this and similar content at piano.io