How to Apply Foundation Like a Pro
That glowing, second-skin look? Here's how to get it.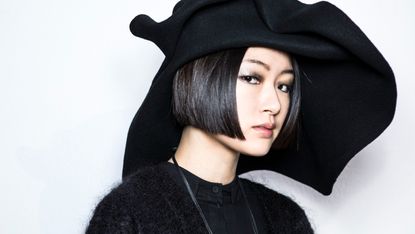 (Image credit: Getty)
Marie Claire Newsletter
Celebrity news, beauty, fashion advice, and fascinating features, delivered straight to your inbox!
Thank you for signing up to Marie Claire. You will receive a verification email shortly.
There was a problem. Please refresh the page and try again.
Knowing how to apply foundation is no small feat. The ultimate goal? An ethereal, glowing complexion sans blemishes and scars. But often, despite your best efforts to apply foundation the right way, you end up with a visible, slightly chalky mask that screams, "Look, I tried!" In the quest for that I-woke-up-like-this, flawless foundation finish, we're here to help you fine-tune your foundation-applying skills—because doing your makeup shouldn't be a feat shrouded in mystery. To simplify the foundation process, we broke down the exact steps, products, and techniques that'll help you get the most natural-looking finish, every time.
Step 1: Clean Your Face
Removing all traces of your makeup and washing your face every night is extremely key to maintaining a beautiful canvas for foundation. (You might even want to double cleanse if you wear heavier makeup.) If you cleanse properly, there's less need to thoroughly wash again come morning time.
To catch lingering makeup traces, oil, or grime, lightly swab your skin with a cotton pad soaked in cleansing water to kick-start your foundation routine with a clean, grease-free slate.
Step 2: Prep Your Skin
Foundation gets a bad rap for looking dry and flaky, but 99 percent of the time, it's actually due to user error (sorry, user). Even the heaviest matte foundations can look soft and natural—as long as you correctly prep and hydrate your skin with a good moisturizer.
After cleansing, massage a thin layer of moisturizer all over your face (avoiding the eyelids), letting the cream sink in for five to 10 minutes before applying your foundation. Not sure which of the best facial moisturizers to choose? Try one of our favorites, below.
Step 3: Find Your Best Foundation Shade, Then Dab It On
Take that bottle of too-dark foundation that's been rolling around in your drawer since high school and throw it away. Right now. Then buy a foundation that's creamy, medium-coverage, and actually matches your skin type and shade. Try one of these cult-favorite foundations:
Now that it's time to apply, add two pumps to your palm, then use a foundation brush to dab the foundation into your skin, starting at the center of the face and blending outward. Don't worry about making it look perfect just yet—that part will come next.
Step 4: Blend Your Foundation
Here's where the second-skin magic comes in. Grab a damp makeup sponge (make sure you've already squeezed out any excess water into a paper towel), and gently dab, dab, dab—never smudge or swipe—the side of the sponge over your face to seamlessly melt the foundation into your skin. Be sure to use the pointed tip of the sponge when blending out the foundation around your nose and eyes. You'll get excellent results from the beauty sponges ahead, including the cult-favorite Beautyblender:
Step 5: Top Off Your Foundation
Tap on a concealer with your ring finger for extra coverage to conceal zits, acne scars, or redness. Let it set for five minutes, then lightly bounce the tip of your sponge over the concealer to blend it out without smudging it off. A full-coverage formula will give you the most bang for your concealing buck:
Step 6: Fine-Tune Your Foundation
To keep your foundation from slipping and sliding by noon, dust a translucent powder over your T-zone—which is where all skin types get oily first—with a giant fluffy brush, like the Real Techniques Powder Brush. Dip the brush in the powder, then tap off the excess and swirl it over your forehead, nose, and chin in soft, concentric circles.
Step 7: Bask In the Results
Congratulations—you've officially mastered how to apply foundation for smooth, glowy, non-patchy results. Please take a few (hundred) selfies, then share your new wealth of knowledge with the world.
Celebrity news, beauty, fashion advice, and fascinating features, delivered straight to your inbox!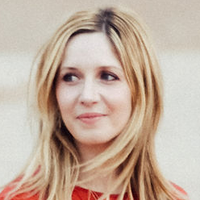 Freelance Fashion and Beauty Writer
Laura Lajiness Kaupke is a freelance writer and editor covering fashion, accessories, fine jewelry, and lifestyle topics, including beauty, home, fitness, and travel. You can see her work across various outlets, including VOGUE, Harper's BAZAAR, ELLE, Glamour, Town&Country, InStyle, Esquire, Women's Health, Brides, Refinery 29, Coveteur, The Zoe Report, Popsugar, Byrdie, WWD, Footwear News, Well+Good, The Editorialist, among other titles and brands. Laura has worked in the fashion industry for over 11 years and held senior fashion editor positions at Popsugar and The Zoe Report, with additional experience as a copywriter and fashion publicist.