The 18 Best Liquid Blushes of 2023
Buildable pigment for days.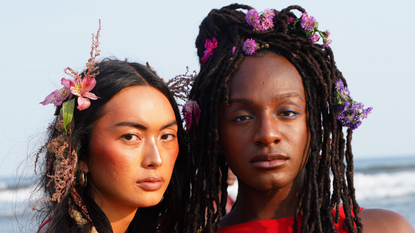 (Image credit: Getty Images-Sean Zanni Stringer)
We love a good powder and cream blush as much as the next beauty lover, but the best liquid blushes have a special place in our hearts—and our makeup bags. Why? They're easy to apply (just swipe and blend with your fingers), are super buildable, and give the world's most stunning, subtle flush. That's just the tip of the iceberg. Makeup artist and Omnia Executive Artist Dominique Lerma explains, "I love liquid blushes because they are super high in pigment—a few drops can go a long way. They tend to be skin-forward with ingredients that nourish your skin, too."
While technically designed to give a flush to your cheeks, most liquid blushes also double as lipsticks and eyeshadow bases. "They're so versatile," Lerma adds. "Use it as a stain and you'll get an I-woke-up-like-this flush on your lips." And with endless color options, finishes ranging from glowy to matte, and applicators for every preference, there's truly a liquid blush out there for everyone. Here, we've rounded up the all-time best blushes in liquid form, from the cult-favorite Rare Beauty Soft Pinch Liquid Blush to the Saie Dew Blush.
What to Look For
The majority of the blushes on this list come in at least five shades, so you shouldn't have a problem finding one that's compatible with your skin tone. If you have a warmer (think: yellow or orange) undertone, reach for blushes with a red or orange base. If your skin leans cooler (think: pink or red), you'll want to seek out a bright berry, mauve, or pink. That in mind, blush is really here to have fun with, so at the end of the day pick whichever shade your heart desires.
The finish of your blush really boils down to personal preference. Naturally, most cream blushes are going to give a dewier, glowier finish, but there are a handful that dry down matte.
I cannot emphasize this enough: Patch test! Liquid blushes tend to be uber-pigmented, so you're going to want to dab a bit on your hand and see how far the pigment spreads before plopping a massive blob on the apple of your cheek. One itty-bitty dot may be all you need.
The Best Liquid Blushes
Meet the Expert
Samantha Holender is the Beauty Editor at Marie Claire, where she reports on the best new launches, dives into the science behind skincare, and keeps up with the latest trends in the beauty space. She has previously written for Us Weekly, Popsugar, Makeup.com, Skincare.com, and Philadelphia Wedding. Follow her on Instagram @samholender.