Editors handpick every product that we feature. We may earn commission from the links on this page.
The 7 Absolute Best Red Lipsticks of All Damn Time
All of these have earned a 10/10 awesomeness rating by yours truly.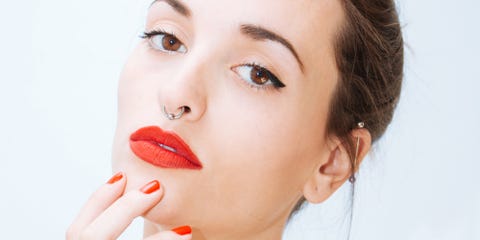 As Flannery O'Connor famously once wrote, "A good red lipstick is hard to find." Okay, fine, maybe I took some liberties with that quote, but I'd rather have a perfectly creamy, moisturizing, brilliantly good red lipstick over a good man any day.
Which is why I sifted through virtually every red lipstick on the market to bring you a definitive list of my absolute favorite formulas that I would like to be buried with when I die. These lipsticks are matte when they should be, hydrating when they need to be, and perfectly bright, opaque, and long-lasting when you want them to be (i.e. always). Find your new go-to formula, ahead.
This content is created and maintained by a third party, and imported onto this page to help users provide their email addresses. You may be able to find more information about this and similar content at piano.io