I Tried John Mayer's Slightly Insane Skincare Routine and This Is What Happened
Dear John...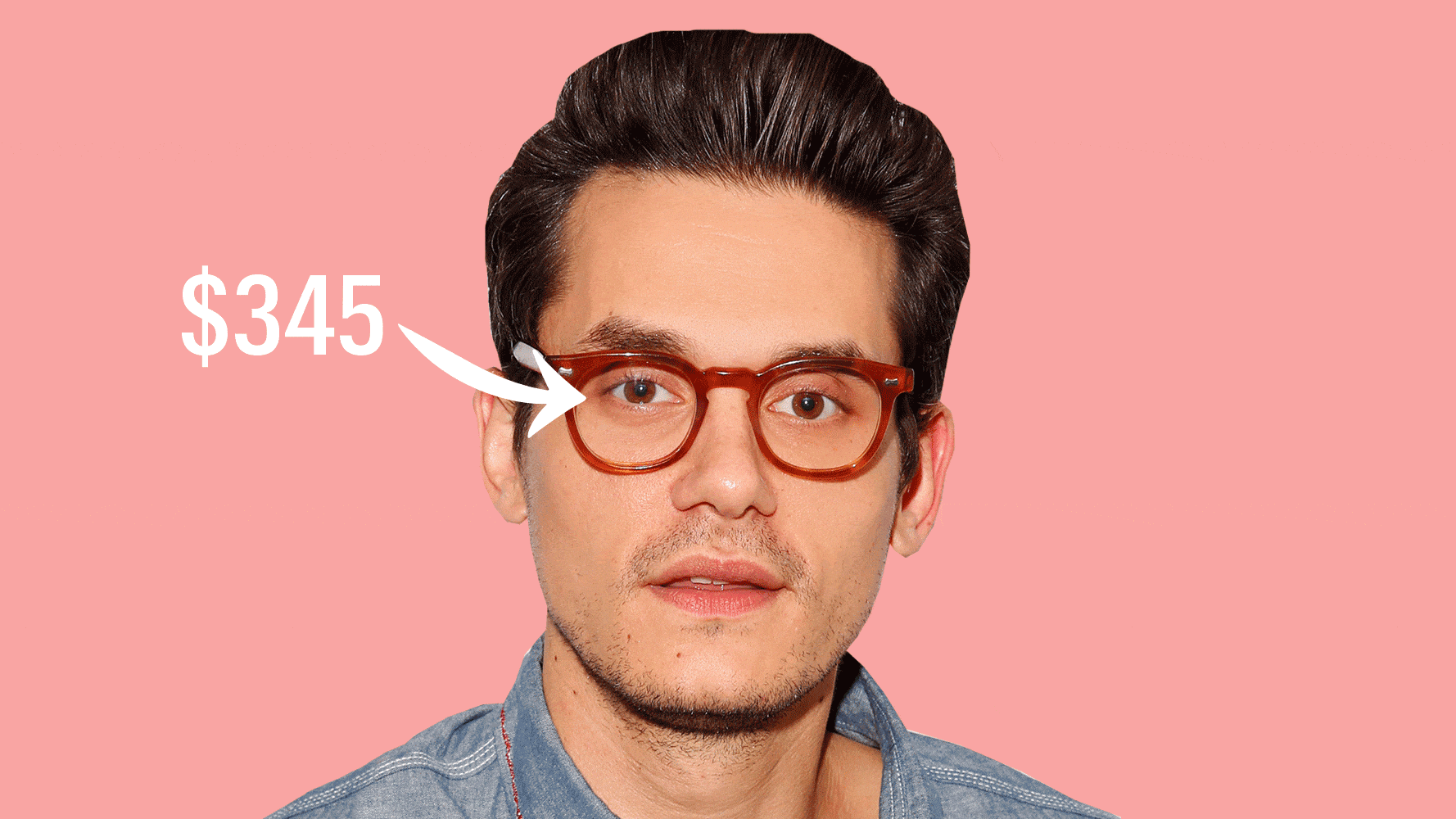 (Image credit: Design by Dana Tepper)
Marie Claire Newsletter
Celebrity news, beauty, fashion advice, and fascinating features, delivered straight to your inbox!
Thank you for signing up to Marie Claire. You will receive a verification email shortly.
There was a problem. Please refresh the page and try again.
Singer-songwriter, guitarist, producer, lothario...John Mayer is a pretty busy dude. And yet, he's got another impressive feather to add to his cap: beauty vlogger.
Mayer's infamous Facetune fail hinted at it back in 2014, but as of last week we have concrete evidence that he's (a bit neurotically) obsessed with perfect skin.
He took to Snapchat to reveal his step-by-step "nighttime moisturizing routine"—AKA Katy-Perry's-and-Orlando-Bloom-are-on-a-PDA-rampage-and-this-is-how-I'm-dealing-with-it coping mechanism—and it's extremely involved, crazy expensive ($1,422 in total), and impressively cutting-edge as he carves out a slew of never-before-seen application techniques.
Because I love glow-y skin and Room for Squares in equal parts, I put his skin hacks to the test using as many of his beloved Natura Bissé products as I could get my hands on. Here's how it went down.
Skin Hack #1: D.A.T.
After cleansing my face (I subbed out Proactive for La Mer's Micellar Water), I applied Natura Bissé's Diamond Life Infusion ($590) using Mayer's signature D.A.T., Direct Application Technique.
"Applying skin lotion to your hands and then rubbing into your face gets a lot of lotion stuck to the crease of your fingers, and that's expensive," he explains.
Because a $600 lotion is slightly over budget for me, I opted for La Prairie's Essences In-Lotion. Using the D.A.T. approach proved to be challenging as 1) I wasn't using a pump dispenser and 2) knocking the bottle against my head wasn't an efficient way to deposit product.
While I appreciate Mayer's economical thinking, it's my personal belief that you should be warming up every single product with your fingers before it touches the face—wasted product be damned!
Moisture Status: 💦💦💦💦💦💦💦💦💦💦
Skin Hack #2: Eye Cream, Everywhere
"Eye concentrate is really just better facial moisturizer but more expensive in smaller bottles," says Mayer. "Use it."
Beyoncé's makeup artist Sir John is also a fan of doing this, but for someone with super sensitive skin like me, I'm afraid that the more aggressive active ingredients would be too active and make me break out. This said, it did make me feel, like, Forbes-top-100 rich when I slathered Natura Bissé's Extreme Eye ($205) all over my visage.
Moisture Status: 💦💦💦💦💦💦💦💦💦💦💦💦💦💦💦💦💦💦💦💦
Skin Hack #3: Fix That Offset Smiley
To address what Mayer deems "The Offset Smiley," otherwise known as the frown lines, I squirted Natura Bissé Vitamin C Complex ($190) around my mouth in the form of an actual smiley face, then rubbed it in with my fingers, really allowing the citrus-y serum to penetrate the skin.
Moisture Status: 💦💦💦💦💦💦💦💦💦💦💦💦💦💦💦💦💦💦💦💦💦💦💦💦💦💦💦💦
Skin Hack #4: Identify and Address the C.N.Z.'s
Ah, Natura Bissé Diamond Extreme Cream ($345), the pièce de résistance of Mayer's top shelf, or as he so dutifully puts it: "some crazy shit."
"I've placed it in the crucial necessity zones," Mayer explains, with a face spangled in white spots of product. "These are predesignated areas I need moisture the most."
I followed suit, not so much because I had a constellation's worth of C.N.Z.'s, but because I wanted to experience Mayer's unwavering dedication to his craft.
Once my face looked like I was spot treating an allergic reaction I "slowly, slowly, slowly" used a Q-tip to work the moisturizer into the C.N.Z.s, one by one. Two hours (err, 5 minutes) later, I was done. And my face was so greasy I feared it would be sliding all around my silk pillowcase during the night.
Moisture Status: 💦💦💦💦💦💦💦💦💦💦💦💦💦💦💦💦💦💦💦💦💦💦💦💦💦💦💦💦💦💦💦💦💦💦💦💦💦💦💦💦
Skin Hack #5: Spray and Head Butt
The final step in Mayer's regimen is setting the face with Natura Bissé's Diamond Mist Spray ($92), but misting it directly onto the skin is a no-no. "That's far too harsh for your skin," he says. Instead, he suggests spraying it in front of your face and head butting it a few times. This looks just about as attractive as it sounds!
Drowning Status: 💦💦💦💦💦💦💦💦💦💦💦💦💦💦💦💦💦💦💦💦💦💦💦💦💦💦💦💦💦💦💦💦💦💦💦💦💦💦💦💦💦💦💦💦💦💦💦💦💦💦💦💦💦💦💦💦💦💦💦💦💦💦💦💦💦💦💦💦💦💦💦💦💦💦💦💦💦💦💦💦
In the end, my skin was sopping wet, looked greasy, and was noticeably irritated from the incorrect and excess application. My skin is still recovering. This said, I enjoyed every second of nighttime moisturizing with John, soundtrack et al.
Despite being an esthetician's worst nightmare, I pray, I pray, I pray: Dear John, keep the face beat snaps coming 🙏 .
Follow Marie Claire on Facebook for the latest celeb news, beauty tips, fascinating reads, livestream video, and more.
Celebrity news, beauty, fashion advice, and fascinating features, delivered straight to your inbox!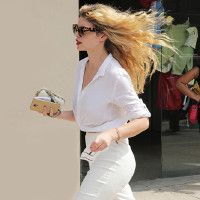 Lauren is the former beauty editor at Marie Claire. She love to while away the hours at coffee shops, hunt for vintage clothes, and bask in the rough-and-tumble beauty of NYC. She firmly believes that solitude can be a luxury if you've got the right soundtrack—that being the Rolling Stones, of course.