6 Things Half-Buns Look Like
Who wore it better?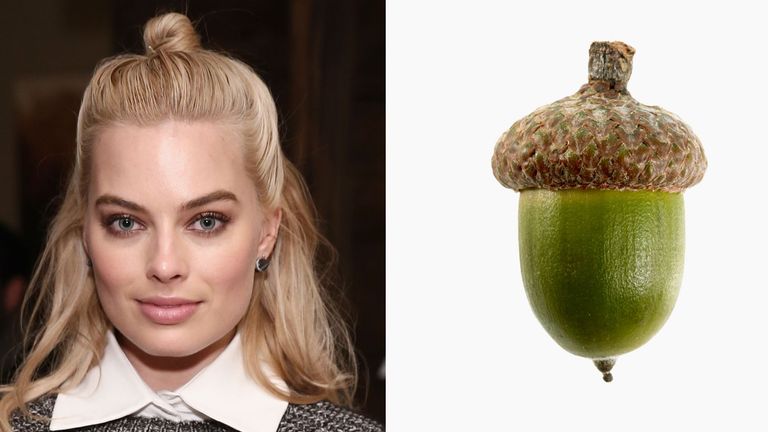 (Image credit: Getty)
As we coil and pin our way into the Second Wave of the half-bun, public opinion still remains divided over the style's aesthetic appeal. Is it a do? Is it a don't? Who cares as long as it gets your hair up and away without straining your neck because topknots are so damn heavy? To entertain/make fun of ourselves because we're cool like that, we've compiled five things our heads now resemble thanks to fashion. Is that an acorn? Yes. Yes it is.
1. A Kaiser roll
From left to right: Ashley Olsen at the 2015 Met Gala, aerial view of Ashley Olsen at the 2015 Met Gala.
2. The Beijing National Stadium, AKA The Bird's Nest
Even though this is totally anachronistic, Ai Weiwei *would* be the one to see JLo's vertical half-bun in a dream and be inspired by its texture.
3. A finial
Finial = fancy topper thingy for fancy architecture. Half-bun = fancy topper thingy for your head.
4. The poop emoji
Sorry, Hilary Duff. It had to be done.
5. An acorn
Sorry, Margot Robbie. I saw an opportunity and took it.
6. Li Shang from 'Mulan'
Not sorry at all, Kate Mara. This is a very high compliment, TBQH.