The Best Leave-In Conditioners for Every Hair Type
Because moisture is a right, not a privilege.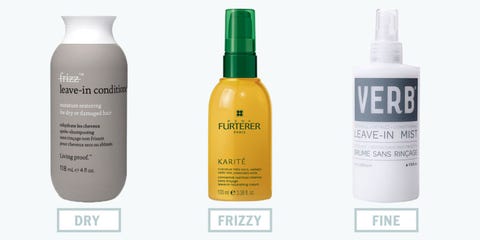 Courtesy, design by Betsy Farrell
"Love it when I use the wrong leave-in conditioner and my hair feels like damp shag carpeting," said no one ever. Here, we break down the best formulas for seven different hair concerns, because it only takes a few pumps right out of the shower (before any frizz forms, hurry!) for things to go really wrong *or* really well.
This content is created and maintained by a third party, and imported onto this page to help users provide their email addresses. You may be able to find more information about this and similar content at piano.io