The 20 Best Korean Skincare Brands in 2023
Peach & Lily, Glow Recipe, and Dr. Jart+ are just a few of our faves.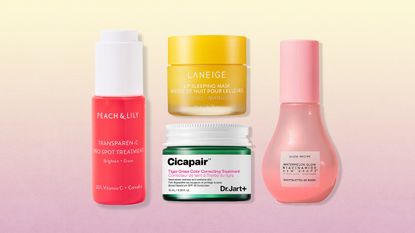 (Image credit: Brittany Holloway-Brown/Future)
The K-beauty market is projected to be worth $13.9 billion by 2027, so it's safe to say that we're big fans of Korean skincare. The best Korean skincare brands lead the charge in innovation, are sensitive skin-approved (K-beauty is focused on increasing hydration and reducing inflammation), and are sold at an accessible price point. "Korean beauty goes hand in hand with skincare knowledge and empowerment," explains Alicia Yoon, the South Korea-born founder of Peach & Lily. "I love to see people engaging on the level of skin histology, skincare ingredients, and identifying personalized ways to care for their skin."
While rituals like double cleansing and harnessing the calming powers of watermelon originated in East Asian cultures, they've made their way stateside. Brands like Laneige, Glow Recipe, and Sulwhasoo have become cult favorites—and quickly at that. From elite Korean sunscreen formulas to game-changing, glow-boosting essences and the use of ingredients like matcha, niacinamide, and ginger, the K-beauty contribution to skincare is unmatched. As such, we've taken the time to round up the best Korean skincare brands that deserve a spot in your routine.
Deals on Korean Skincare
When it comes to the products Marie Claire recommends, we take your faith in us seriously. Every product that we feature comes recommended by a MC writer or editor, or by an expert we've spoken to. Learn more about how we review products.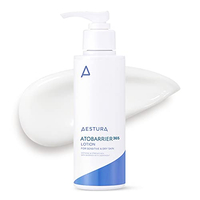 Aestura Atobarrier365 Ceramide Lotion $32 $23 | Amazon
This lightweight lotion provides substantial moisture without clogging pores, and creates a perfect canvas for makeup.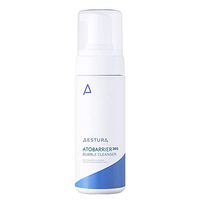 Aestura Atobarrier365 Bubble Cleanser $21 $15 | Amazon
Ever since I incorporated this cleanser into my double cleansing routine, I've had clearer skin and a much easier time removing stubborn makeup from the day.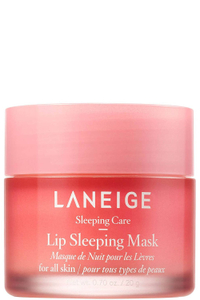 LANEIGE Lip Sleeping Mask Intense Hydration with Vitamin C $24 $18 | Sephora
These lip masks are made for restoring hydration overnight, but i also love using them as extra-strength chapsticks throughout the day.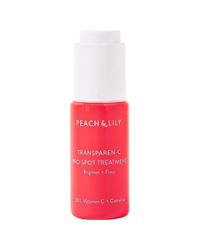 Peach & Lily Transparen-C Pro Spot Treatment $45 $30 | Ulta
Struggling with hyperpigmentation, dullness, or unevenness? Consider this potent, reviewer-beloved Vitamin C serum.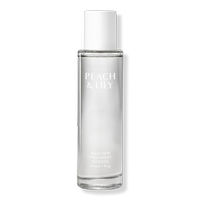 Peach & Lily Wild Dew Treatment Essence $39 $25 | Ulta
For the glass skin of your dreams, consider adding an essence—like this dewy one—to your daily skincare regimen.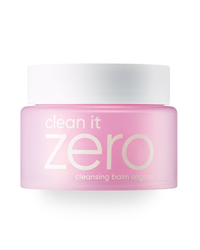 Banila Co. Clean It Zero 3-in-1 Cleansing Balm $19 $12 | Ulta
Count on this cleansing balm, which turns into an oil upon making contact with skin, for removing stubborn makeup, pollutants, and more.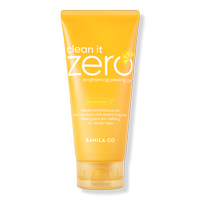 Banila Co. Clean it Zero Brightening Peeling Gel Scrub $19 $12 | Ulta
Struggling with hyperpigmentation or scarring?Consider this Vitamin C- based scrub, which gently works to reveal softer, more even skin after each use.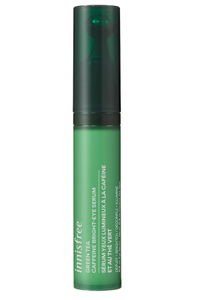 Innisfree Green Tea Caffeine Bright-Eye Serum $22 $18 | Sephora
I personally swear by this green tea-infused eye cream. It not only lessens the appearance of eye bags and dark circles, but its cooling applicator also feel divine on my skin.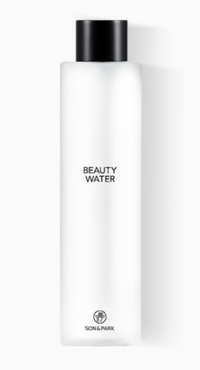 Son & Park Beauty Water $25 $20 | Soko Glam
This cleansing beauty water is a bestseller, designed to gently exfoliate without irritating skin.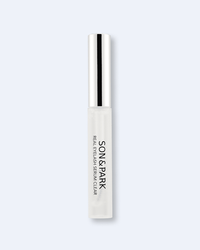 Son & Park Real Eyelash Serum $20 $13 | Soko Glam
If you're looking to grow the showstopping eyelashes of your dreams, look no further than this collagen- and biotin- infused serum, which promises to make eyelashes appear longer and fuller with consistent use.
Aestura was founded in 1983 with the goal of delivering skincare products whose efficacy is supported by dermatological science. A part of the skincare umbrella brand Amorepacific, they've gained a reputation for supporting healthy skin through products designed for all ages and skin types.
Aestura
Aestura Atobarrier365 Ceramide Lotion
This lightweight Korean moisturizer has become one of my go-to skincare products. It absorbs quickly, allowing me to apply my favorite sunscreen or facial oil immediately after, and it never clogs the pores on my combination skin. Though it provides quite a bit of hydration, it never makes my skin feel cakey or heavy, and because it's free of artificial fragrances, it works great when my skin is feeling dry, irritated, or sensitive.
Aestura Atobarrier365 Bubble Cleanser
This is another product that I tend to keep in my skincare rotation. It's a lightweight, foaming cleanser, making it great for combining with an oil or cream face wash during a double cleansing skincare routine. It's been clinically tested and proven to be hypo-allergenic, and gently removes makeup and impurities without over-drying skin or disturbing your skin's natural pH levels. And thanks to its key ingredients of green tea extract, Vitamin E, and glycerin, it's moisturizing, too.
Laneige
The brand might have a French name, but LANEIGE (which translates to "snow") was founded in Seoul, South Korea in 1994 by Amorepacific, the corporation behind several of the brands in this list. Known for their iconic sleeping lip mask, the brand has more recently branched into additional skincare items such as face moisturizers, toner, essences, and more.
LANEIGE Lip Sleeping Mask Intense Hydration with Vitamin C
The cult-favorite lip mask from LANEIGE is everything you could want in a lip balm, with all the sweet goodness of a lip gloss from the beauty supply store, but without the stickiness. Sweet fragrance aside, the antioxidant-rich mask can recover even the most dry and cracked lips, so you better stick up for winter now. The only struggle you'll have is deciding which flavor to buy.
Customer Review: "My lips are so hydrated and when I first put it on, I fell in love. Absolutely worth it and you don't even need that much to cover both lips!" -Sephora
LANEIGE Mini Cream Skin Refillable Toner & Moisturizer with Ceramides and Peptides
This award-winning formula doubles as both a toner and a moisturizer. Lightweight and hypoallergenic, it's formulated with peptides and ceramides to moisturize skin and promote elasticity without causing blackheads or breakouts. Customers of all skin types—from dry to oily to combination—have seen positive results from consistently using the formula, writing that skin feels noticeably softer after just a few weeks. It's particularly great for use during the winter months, when that dreaded dryness is likely to rear its ugly head.
Customer Review: "Whoa this is amazing! I will be buying the bigger bottle. I already live the brand for their lip care products. If they can do magic on your lips imagine what it can do for your face! It has helped me have less acne breakouts by keeping my face clean and moisturized. I've noticed a difference in my complexion and how much my face looks dewy. Run and get this!" -Sephora
Peach & Lily
Founded by Alicia Yoon in 2012, Peach & Lily not only offer their own selection of skincare items, but also sell iconic K-beauty brands like Lagom, Banila Co., and Miwaji. Yoon focuses on education, in particular, in her marketing, saying, "I wanted to pass on the joy that came with taking control of your skin." To this end, you can find informational skincare guides on Peach & Lily's site, with one explaining the famous multiple-step Korean skincare routine.
Peach & Lily Transparen-C Pro Spot Treatment
Yoon's current must-have item is this Vitamin C treatment. She explains, "I have persistent dark spots from being pregnant, and I love that this formula is 20 percent stabilized Vitamin C that's gentle on skin. It's perfect for delivering the results I want to see for stubborn spots, while keeping it gentle for my sensitive skin." Indeed, this clean, cruelty-free formula contains no alcohol or fragrance, so you can rest assured that it won't irritate or dry out thirsty skin.
Customer Review: "I've had cystic acne for over ten years and I get hyperpigmentation after every single breakout. Tried lots of different brightening products but ultimately always feel like it's just time passing that help them fade. This product actually helps! I'm pretty familiar with how long it usually takes for my dark spots to fade, and after a few weeks of using this they are definitely fading faster. It's also really moisturizing and makes my skin super soft. Very light scent. This is an oil, so if you don't like oils, probably not for you. I use this as an all-over treatment, not a spot treatment, and my skin tolerates it fine." -Ulta