The Newest FDA-Approved Injectable, SKINVIVE by JUVÉDERM, Is Unlike Anything on the Market
"This is an important, watershed moment in injectable filler development."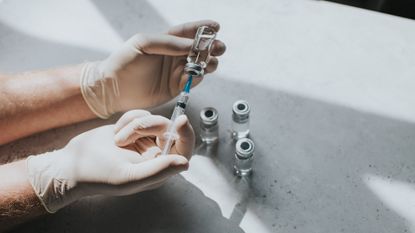 (Image credit: Getty)
Marie Claire Newsletter
Celebrity news, beauty, fashion advice, and fascinating features, delivered straight to your inbox!
Thank you for signing up to Marie Claire. You will receive a verification email shortly.
There was a problem. Please refresh the page and try again.
Step into a dermatologist's office and the cosmetic world is your oyster. There are five FDA-approved neuromodulators at your disposal, RF microneedling machines, ablative lasers, chemical peels, and fillers galore. As of this week, doctors are going to have one more tool in their kit: SKINVIVE, which is unlike anything currently on the market. The micro droplet, hyaluronic acid injection, which was just approved by the FDA, is intent on smoothing out the skin and providing hydration, specifically on the cheeks.
"Oftentimes, new fillers are really just competitors for an existing class of fillers. SKINVIVE is actually the first in a new class of fillers, and we haven't had that happen in a very, very long time," says Dr. Macrene Alexiades, M.D. Ph.D. PLLC, dermatologist, founder of MACRENE Actives, and SKINVIVE by JUVEDERM clinical trial investigator. "It functions in a novel way that replaces or allows us to have an injectable alternative to what we would historically treat with either skin topicals, peels, or lasers."
The injection will cost you about the same as a traditional filler, lasts approximately six months, and requires less downtime than other treatments that offer comparable results. To read up on the glow-boosting, skin-smoothing injection ahead of its upcoming rollout, scroll ahead.
What Is It?
Traditional fillers, like Juvederm, Radiesse, or Sculptra (to name a few), add volume to the skin. They can help reshape, define, or soften areas of the face by stretching the skin. While filler in the hands of a skilled professional has the potential to look natural, you do run the risk of filler migration or looking a little distorted. SKINVIVE, on the other hand, is entirely different. "It's targeted directly into the dermis to increase hydration and improve skin quality and smoothness," says Dr. Alexiades. "It's not volumizing or stretching; it's actually smoothing the skin as a direct outcome of the injection."
How Does It Work?
Once the hyaluronic acid gets injected into the skin, it disperses into a thin layer across the dermis. "It will literally diffuse, unlike other fillers which will sit in the position in which they've been implanted," explains Dr. Alexiades. "It is really able to create an even dispersion. Of all the fillers in our history, this one is the least dependent on the artistic talent of the user."
As soon as the SKINVIVE, which has a water-like texture, is in the skin, it gets to work boosting hydration. Hyaluronic acid is a humectant by nature, so it attracts water molecules and creates a healthy, plumped, glowing appearance. "We're putting back the hyaluronic acid mechanically as opposed to doing a fractionated resurfacing or an RF microneedling to induce hyaluronic acid."
Am I a Candidate?
If you're on a mission to improve your skin texture, this is for you. SKINVIVE isn't going to be the solution for deep set wrinkles, but it's perfectly suited to improve skin quality, particularly if you have very fine lines along the cheeks. "This would be your top choice, there's no other filler you would use," says Dr. Alexiades. "You would never go back to stretching the skin to create smoothness."
Are There Side Effects and Risks?
As holds true with all fillers, the biggest risk is going to be vascular occlusion and necrosis. However that is rare (just make sure you're going to a board-certified dermatologist). More common side effects are pretty short-term and are to be expected. You're looking at subtle bruising or irritation, but nothing that should interfere with your daily life. Just avoid strenuous exercise or exposure to sun, heat, and alcohol in the first 24 hours.
When Will I See Results?
"The nice thing about injecting this filler directly into the dermis is that you get an immediate result," says Dr. Alexiades. "You start to get the hydration aspect immediately, which the skin is hungry for as hyaluronic acid diminishes with age." Full results, however, will be visible at the 30-day mark.
When Can I Get It?
SKINVIVE is hosting mandatory training for providers and anticipates a "slow rollout," with the product being widely available within the next six months.
Celebrity news, beauty, fashion advice, and fascinating features, delivered straight to your inbox!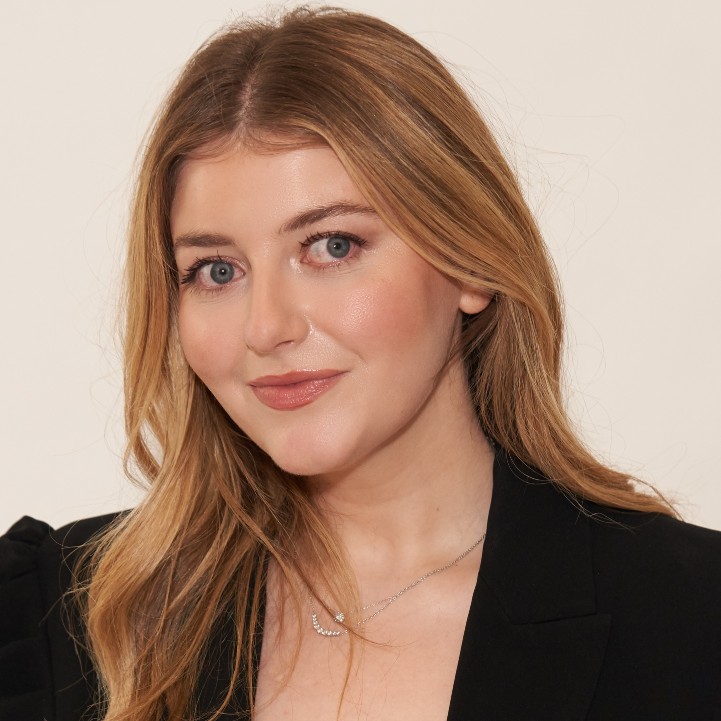 Samantha Holender is the Beauty Editor at Marie Claire, where she reports on the best new launches, dives into the science behind skincare, and keeps up with the latest trends in the beauty space. She has previously written for Us Weekly, Popsugar, Makeup.com, Skincare.com, and Philadelphia Wedding. Follow her on Instagram @samholender.