Worth It: Sisley Paris Supremÿa At Night The Supreme Anti-Aging Skin Care
The newest formula in regenerative skincare is perhaps the most powerful yet.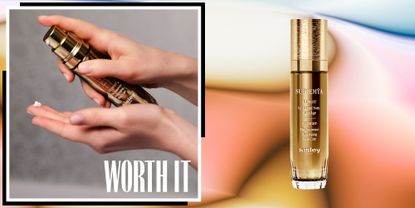 (Image credit: Future)
Marie Claire Newsletter
Celebrity news, beauty, fashion advice, and fascinating features, delivered straight to your inbox!
Thank you for signing up to Marie Claire. You will receive a verification email shortly.
There was a problem. Please refresh the page and try again.
Welcome back to Worth It, our weekly seal of approval on noteworthy launches and bespoke collaborations in the worlds of beauty and fashion. If it's featured here, consider these investments worthwhile.
The Promise
Hubert d'Ornano was onto something in 1976 when he had an intuition that plant extracts combined with technological innovation could be a winner in beauty products. He thought that plants' capacity for regeneration and their fragrances could be used to beautify the skin. He couldn't have been more correct.
If you've been following the brand, you know the French family-owned company is the epitome of luxury. Every product is thoughtful and effective. And unlike its competitors, they don't engage in excessive marketing claims and over-the-top useless packaging. It's the quiet luxury I live for.
In 2009, Sisley Paris launched Supremÿa, a collection designed to help the skin regenerate cells at night. Through research, they learned that night is the time when its anti-aging and rejuvenating actions kick in, allowing the skin to fully protect itself from external aggressions. Fifteen years later, the brand entered the second phase of rejuvenating products with the creation of Supremÿa At Night Supreme Anti-Aging Skin Care, a new lotion that helps the skin enter a rejuvenation mode at night to overtime slow down visible signs of aging.
I'm a big fan of sleep. It's my time to relax and reset from the crazed day. So when I heard about a new skin care product designed to improve my skin while I sleep, I was all in.
Why I'm Obsessed
Let me be completely transparent: I have a rambunctious 4 year old, who a few months ago attempted to throw a toy at a family friend's dog, but the round object landed just below my right eye, causing the blood vessels under my skin to burst and form a purple/blue bruise. I was mortified. Typically, I'd coat the skin with aloe vera or a vitamin K-enriched cream to help the broken vessels repair themselves, but this time I reached for Supremÿa At Night The Supreme Anti-Aging Skin Care, and I'm so glad I did. The watery-like solution uses melatonin as a kickstarter for skin regeneration. Now, as a mom of two I'm very familiar with melatonin—I'm known to pop in 5mg before bed to settle my nerves after a long day. But I was unfamiliar with its effects on my skin. According to a study from The National Library of Medicine, melatonin can represent one of the most potent antioxidative defense systems against UV-induced skin aging. Apparently, melatonin plays a fundamental role in regulating our skin's nocturnal cycle—it sets off the skin's regeneration while we're resting, and over time brightens and softens fine lines.
When Supremÿa At Night The Supreme Anti-Aging Skin Care landed on my desk, it was perfect timing. I applied the lotion a few days after the incident and within a week my skin was not only healed, but it looked better than before the accident. I asked the brand for additional details (what was this godsend!?) and they explained that proteasome, a protein complex that eliminates oxidized proteins and autophagy, your body's process of recycling old and damaged cell parts, works together to improve skin quality. I was intrigued so I continued to slather it on for the next three weeks and my love for it grew deeper.
Aside from the stellar results, the texture is by far my favorite thing about it. It's smooth but not runny, it's light but not watery and it's slightly sticky, but not tacky. I love applying it at night, because the smooth texture lulls me to sleep. It's honestly the warm hug I need to put me to bed after a long day.
And the bottle. Oh, the bottle. It's made by a French glassmaker and topped with a heavy, brushed gold lid making it the perfect sophisticated statement piece on my bathroom counter. Which, in my opinion, makes it more than worth the price.
I can't imagine my skin looking any softer or firmer (or my bathroom looking any more charming) but if Sisley Paris continues to bring innovation to the cosmetic market, then I'll forever be a stan.
Celebrity news, beauty, fashion advice, and fascinating features, delivered straight to your inbox!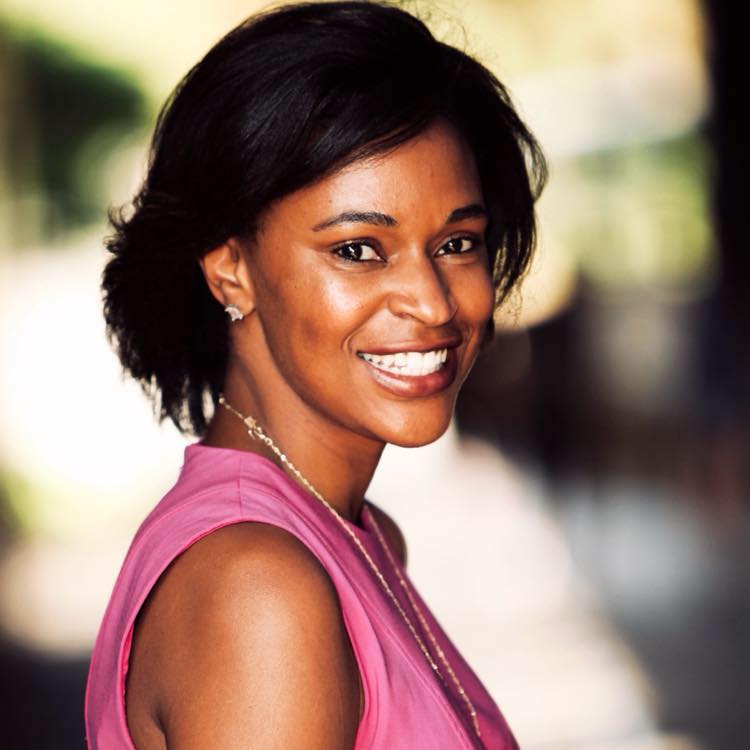 Deena Campbell is the Beauty Director of Marie Claire where she oversees beauty and health content on all platforms. Deena joined Marie Claire after a decade-long career as an editor in print and digital media. Before joining the brand, she managed editorial content for L'Oréal owned Makeup.com and Skincare.com. In 2015, she launched Essence.com's hair channel where she received Time Inc.'s Henry R. Luce Award, shortly before joining Allure.com's staff as Senior Beauty Editor. Along with her editorial positions, she also consulted on content and marketing strategies for beauty companies including DevaCurl and Dove, and has appeared at various speaking events and live television segments.