How Wearing All Black to Work Every Day Saved My Career
My uniform secret.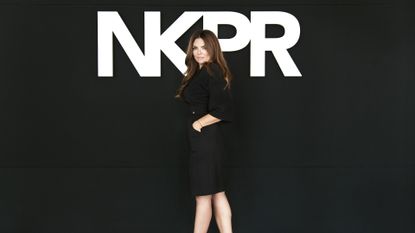 (Image credit: NKPR)
Marie Claire Newsletter
Celebrity news, beauty, fashion advice, and fascinating features, delivered straight to your inbox!
Thank you for signing up to Marie Claire. You will receive a verification email shortly.
There was a problem. Please refresh the page and try again.
I know people think all-black-all-the-time is boring, but here's the truth: When I started wearing nothing but, people took me more seriously at my job. Maybe they took me more seriously because I took myself more seriously. I'm not sure which came first, but I know that wearing all black has revolutionized the way I work.
Around the time I started my own public relations company, I always felt I needed the baby blue or pink cardigan—the "working woman" staple that fashion dictated at the time—even though I didn't really *feel* good in that. At heart, my style was more streamlined—I know it may come off as "boring" or "New Yorker," but I never felt as powerful as when I was wearing a black suit.
As I got to know myself better, I realized: Who cared what people thought I should wear? I remember buying a brown sweater—a color I actually hate—because it felt like the "right" thing to wear. It then sat in my closet, tags still on, because I never wanted to wear it. Does that sound silly? Maybe. But it spurred the biggest clothing purge I've ever done—and, as you can guess, I just kept the black.
Now, my closet is really organized. I have T-shirts, tank tops, pants, jackets, and dresses. And because I don't have to think about color at all, I can be out of the house in 25 minutes.
Whenever we have an event, I mandate that my team wear all black too. It gives us a sort of chameleon-like shield so we can blend in and our clients have the opportunity to shine.
I meet so many people, and they feel like they know me because they know a little part of me—that my "thing" is to wear all-black. Even if they hadn't met me before, they know what to expect. In a way it feels like my wardrobe gives people an opportunity to trust me, because they know I'm consistent and reliable.
But it doesn't just stop at my wardrobe—black has been the mainstay in my life for some time now. My business card is black. My logo is black. My car is black. I didn't choose my dogs because they're black, but I do happen to have two black labs.
I know people think of black as the absence of color, but I think of it as the *best* color. It makes me feel strong, and it makes me feel confident. It makes me feel like me.
Celebrity news, beauty, fashion advice, and fascinating features, delivered straight to your inbox!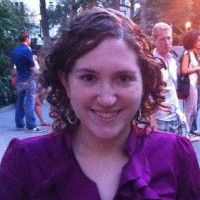 Megan Friedman is the former managing editor of the Newsroom at Hearst. She's worked at NBC and Time, and is a graduate of Northwestern's Medill School of Journalism.