The New York Times Gets Its First Female Exec Editor
Why Jill Abramson's rise to the top of the paper should mean big things to women everywhere.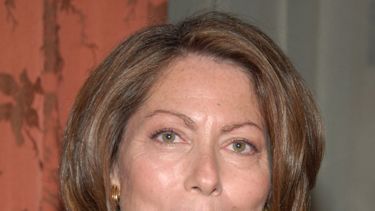 (Image credit: Michael Loccisano/FilmMagic )
When I saw the Tweet from Politico that Jill Abramson had been named executive editor of The New York Times — the paper's first woman to reign over the media empire in its 160-year tenure — I went a little crazy.
I was ridiculously excited, Tweeting up a storm, posting on my Facebook wall, and G-chatting an overwhelming amount of exclamation points to fellow journalist friends.
As a young female journalist only a year into my career, I could not help but be filled with enthusiasm and the ridiculous urge to high five Abramson while shouting, "You go, girl!"
But aside from my excitement, I was overcome with hope.
Since I was old enough to walk, I'd go outside every morning with my dad to get The Times. Its signature blue plastic wrap was always a staple in my household.
Abramson, too, felt similarly: "In my house growing up, The Times substituted for religion," she told the paper today.
But in the past few years, the constant that The Times once was for so many households began to wane, with subscription levels declining and the industry I'd always dreamed of working in crumbling — or so was speculated — before my eyes.
But with Abramson's new post at the paper, she now has the chance to grab the media industry by the horns and go full force into the future.
If there's anything we believe in here at Marie Claire, it's that a fearless woman with drive and ambition has the ability to do anything and overcome any challenge thrown at her. We suspect that Abramson will prove that all the news that's fit to print isn't going anywhere but to bigger and better places. And we can't wait to see what she has in store.