Alex Prager
The next Annie Leibovitz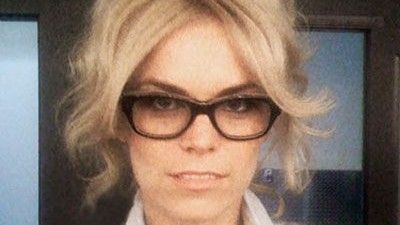 (Image credit: Marie Claire)
Alex Prager, 31, photographer
Résumé: Posing friends in fake eyelashes, wigs, and vintage clothes, Alex Prager creates dramatic tableaus — a woman running into a flock of birds, or floating faceup in a pond — that the New York Times called "coolly romantic." She's exhibiting as part of a Museum of Modern Art show of new photography in Manhattan this fall (from September to January); and both MoMA and the Whitney snapped up several of her photographs — which sell for up to $20,000 — for their permanent collections.
Background check: "As a kid, I told everyone I was going to be a star, but I didn't know what I wanted to do. At 19, I saw a William Eggleston exhibit at the Getty Museum; that was when I realized photography could be an art form. I went out and bought my first professional camera that week."
Big break: "I'd been putting on my own shows for seven years when a curator connected me with the Robert Berman Gallery. I had my first solo show there, 'Polyester,' in 2007. The show sold out and led to my current representation in New York and London."
Gender-bending strategy: "I initially chose to call myself Alex professionally, not Alexandra. It was ambiguous; magazines I corresponded with via e-mail thought I was a guy. A lot of people are more comfortable working with a man."