Google's New CFO Is A) a Woman and B) a Badass
They call her "the most powerful woman on Wall Street."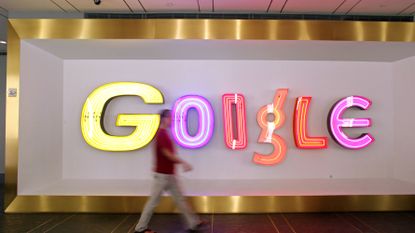 (Image credit: Archives)
Google is forking over a whopping $70 million for its newest hire, and the Wall Street veteran they're bringing in is worth every penny. Ruth Porat, who has most recently been the CFO of Morgan Stanley, is heading to the West Coast to do the same thing for the tech giant.
Porat will replace retiring CFO Patrick Pichette, who left his job, amidst much zeitgeisty fanfare, to spend more time with his family. For her part, Porat will be right at home: The Stanford grad grew up in Silicon Valley and serves on the board of her alma mater.
Google will also be paying her handsomely for her new gig. According to CNNMoney, Porat's base salary is a comparatively paltry $650,000, but she'll get a $5 million signing bonus if she stays for a year. She'll then get $25 million in stock over a two-year period, and an additional $40 million in stock over a four-year period. She wasn't exactly in the poorhouse at Morgan Stanley, either—she raked in $10 million over the past four years there—but it's a major upgrade.
Porat will be the first female C-suite executive at Google–ever–which is crazy. And with her new job, she'll also be the highest-paid woman working in tech. The breast-cancer survivor told Politico last year that the concept of work-life "balance" dooms parents to fail, and instead relies on a shifting "mix" of work and home life that never completely separates the two.
She also talked about the importance of companies that encourage women to rise up in the ranks. "I think what Sheryl Sandberg said about 'leaning in' is very true but it's not sufficient," she said. "Because if you are leaning in to a door that is nailed shut, you are just going to get bloodied and tired of trying to push that door open. So you have got to have the next level, which is, 'how do you open up those doors to the ever-bigger roles?'"
It looks like Porat's already there.
You should also check out:
Top Male Executives Are Quitting Their Jobs to Spend More Time at Home
Ivanka Trump's New #WomenWhoWork Initiative Tackles the Myth of Work/Life Balance Head-On
There Are Only 3 Countries in the World with More Female Bosses Than Male Ones
Celebrity news, beauty, fashion advice, and fascinating features, delivered straight to your inbox!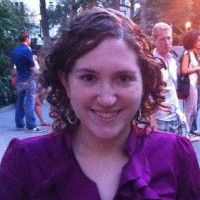 Megan Friedman is the former managing editor of the Newsroom at Hearst. She's worked at NBC and Time, and is a graduate of Northwestern's Medill School of Journalism.