Anne Fulenwider Named Marie Claire Editor-in-Chief
As Joanna Coles leaves for Cosmopolitan, the brand's former executive editor makes her return.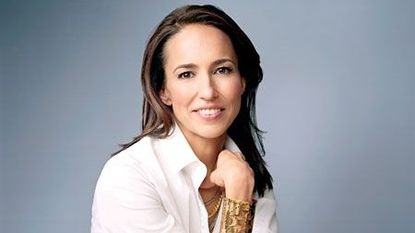 (Image credit: Marie Claire)
When Joanna Coles, our beloved editor-in-chief, announced Tuesday morning that she would be leaving Marie Claire — the magazine she's helmed since 2006 — for Cosmopolitan, the entire staff was on edge. Who could possibly replace her?
After a few hours of speculation, the Hearst execs gave us our answer, and it couldn't have been a better one: Anne Fulenwider.
Anne, who has been the editor-in-chief of Brides since October 2011, had served as executive editor of Marie Claire under Coles for two years starting in September 2009. Just a year ago, she had been guiding the editorial direction of the magazine, planning and editing special issues, and strategizing campaign across all platforms. She's returning to a staff she knows and loves — and to many editors she was even involved in hiring.
"I am thrilled to return to Marie Claire as editor-in-chief," Anne, who has also worked for Vanity Fair and The Paris Review, said of her big move. "I have such a strong attachment to the brand and what it delivers to the savvy, stylish women who read it. I look forward to contributing to its continued success on every front — from print to digital to television."
We look forward to it, too.