The Justin Bieber, Orlando Bloom, and Miranda Kerr Love Triangle Is Real
Bieber and Bloom got into a fist fight in Ibiza.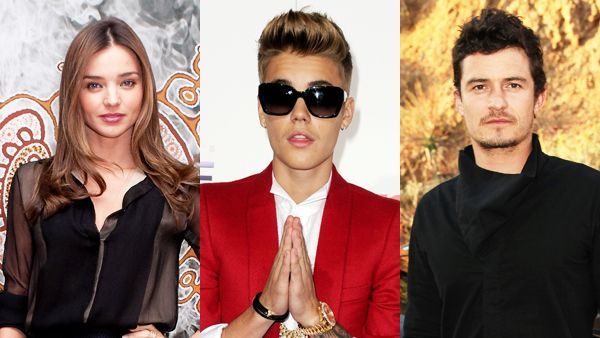 (Image credit: Archives)
Update: Bieber posted the following image to his Instagram, then deleted it.
Let's be honest, an Orlando Bloom, Miranda Kerr, and Justin Bieber love triangle sounds like something contrived in a TMZ think tank. Alas, it seem very real given a Page Six report that surfaced early this morning claiming that Bloom threw a punch at Bieber after the 20-year-old made a rude comment about his ex-wife, Kerr, at a club in Ibiza.
The altercation comes just months after Bloom and Bieber's ex-girlfriend Gomez were spotted together outside of a Chelsea Handler concert in L.A. Back in October 2012, Bieber allegedly sent Kerr "flirty" and "dirty" texts, according to Us Weekly.
"Justin was at one table, and Orlando was at another," a source told Page Six. "But when Bieber and his party were later walking past Bloom's table, Orlando refused to shake Bieber's hand." Then, "Bieber said something rude to Orlando, like, 'She was good'."
What's more is that TMZ has video footage of the scene, with Bieber shouting "What's up, bitch?" at Bloom. Late last night, Beiber posted a photo of Kerr on his Instagram page, then deleted it.