18 Things You Never Knew About the Royal Family's *Insane* Eating Habits
The royal chef tells MarieClaire.com all his secrets.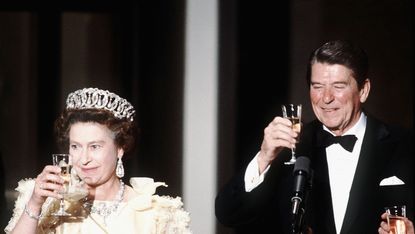 (Image credit: Getty Images)
Unlike most of us, the British royal family don't spend their evenings foraging around the fridge until they find an old slice of pizza. They have personal chefs who wine and dine their every culinary whim—and considering the family is huge, there are many whims to take into account.
MarieClaire.com spoke to former royal chef Darren McGrady (who cooked for the Queen, Prince Philip, Princess Diana, and William and Harry) for details on the family's quite intense dining habits—and we learned so much. Including the fact that William and Harry loved McDonald's. (Same.)
"He came into the kitchen and I thought he was the gardener. He was this old man in tatty old clothes, he had a jumper on with the arms hanging out at the elbows—all tattered and worn. I looked and thought, 'Oh, it's the gardener.' It was only after I looked closely that I saw it was Prince Philip."
"Balmoral is where the royal family really let their hair down. They relax and have fun. You see them all the time. At Buckingham Palace, the Queen was too busy and the kitchens too far from her apartment—so we never saw her. At Balmoral, we'd see her all the time. They were much more relaxed and had more free time. Philip would cook out on the grill. He'd come down to the kitchens and discuss what food we'd have: 'Do we have any salmon that any of the family have caught? The queen's been picking strawberries with Princess Margaret, let's have those for dinner.'"
That Said, Dinner Is Downton Abbey-Levels of Formal
"They would come in for afternoon tea by the log fire in outdoor clothes, and then they'd all change for dinner. They'd come down in dressy ball gowns, and sit at the table—like a Downton Abbey dinner. All the fine china was brought out. At the end of the meal, a bagpipe player would walk around the table."
They Lied to the Queen Mother About Dinner Time
"Dinner was at 8:30 in Balmoral when Her Majesty the Queen Mother was in attendance. They used to tell her that dinner was at 8:15, and she'd be the last one down. They told everyone else 8:30 because they knew she'd be late."
Princess Diana Was on a Very Strict Diet Post-Bulimia
"One day she said to me, 'Darren I want you to take care of all the fats, and I'll take care of the carbs at the gym.' We changed everything, I threw out my Buckingham Palace recipe book and got into healthy eating. When she was at Buckingham Palace, her bulimia was definitely a hidden thing. We didn't know about it. It wasn't until she confronted it, and everyone put two and two together, that she started really healthy eating...she liked dishes like stuffed bell peppers and stuffed eggplant—she loved fish."
She Refused to Eat Red Meat
"The only red meat she would eat was lamb. And that was when she was entertaining. She'd never eat beef."
Diana's Guests Never Knew She Was Eating the Low Fat Version of Their Food
"She used to trick people: She'd say, 'Make me a mousse for President Reagan.' She couldn't have it because there was mayonnaise and sour cream. So she'd say 'Make me a fat-free version.' So I did. Often, when guests would come, she'd have the fat-free version and the guests were on the full-fat version and no one would know the difference."
One Time Fergie Canceled Plans and an Entire Meal Was Wasted
"Sarah Ferguson had gone to the theater and she wanted dinner at 10:30. So we'd start preparing dinner, and she'd call and say, 'We're going to a restaurant instead.' The food just got wasted."
Harry and William Loved Fast Food
"I remember the Princess came into the kitchen one day and said, 'Cancel lunch for the boys I'm taking them out, we're going to McDonald's. And I said, 'Oh my god your royal highness, I can do that, I can do burgers.' And she said, 'No, it's the toy they want.' Yeah, the boys loved McDonald's, and going out to pizza, and having potato skins—sort of the American foods. They were royal princes but had children's palates."
The Queen Gets a Menu Book Delivered to Her
"At Buckingham Palace, we'd do a menu book that we'd send up to the Queen and she could choose the dishes she wanted. The book would come back to the kitchen and we'd prepare them. The Queen's menus are done three or more days ahead and she sticks with them religiously."
Yes, the Queen Really Does Take Her Corgis Everywhere
"I saw this lady walking dogs and as I got closer I realized it was the Queen—in her headscarf with a coat on, and a Balmoral tartan. I thought, 'This is so exciting, I'm going to speak to the Queen!' I remembered thinking, 'You've got to say Your Majesty first, after that it's ma'am.' But the dogs saw me and started barking—and all twelve corgis started running after me, so I turned around and started running the other way. I could hear the Queen laughing, she thought it was hilarious."
The Queen's Favorite Food Is Dark Chocolate
"The Queen loves to eat any food from the estate—so game birds, pheasants, grouse, partridge—she loves those to be on the menu. But of course, she loves chocolate. That was her favorite, and it has to be dark chocolate. The darker the chocolate, the better."
But She Refuses to Eat Garlic
"The queen would never have garlic on the menu. She hated the smell of it, she hated the taste of it."
Philip Was Not Here for Charles' Organic Food
"We always used to get a hamper [full of food and treats] from Harrods—a thank you gift for shopping with them. Prince Philip came into the kitchen and there were two hampers. He said, 'Oh, is this a Harrods hamper?" I said, 'No, your highness, this is a hamper the Prince of Wales brought with him.' He looked puzzled so I opened it up and I said, 'It's all organic.' And he said, 'Oh, bloody organic!' And just shook his head and walked out."
The Queen Regularly Ate Out of Tupperware
"People always say, 'Oh, the Queen must eat off gold plates with gold knives and forks.' Yes, sometimes...but at Balmoral she'd eat fruit from a plastic yellow tupperware container."
That Said, She Also Ate Fruit Off a Diamond Encrusted Plate
"It was a marble dish with three gold horses. The dish was encrusted in diamonds, rubies, sapphires, and emeralds. Thirty-something years ago it was valued at 500,000 pounds."
She Eats Kellogg's for Breakfast
"Breakfast was very simple for Her Majesty. Some Kellogg's cereal from a plastic container, which she'd serve herself. And some Darjeeling tea."
Prince Philip Once Made the Staff Swap Dinners with Him Because He Liked Theirs Better
"He came into the kitchen and said, 'What's for dinner tonight?' And I said, 'I have these little one-inch eyes of lamb meat for you, your Royal Highness.' He looked and said, 'What's that—what are they?' And I said, 'Oh, those are chops, Your Highness.' He wanted to know who they were for, and I said, 'staff.' And he said, 'Oh, can't we have those?' I ended up giving him these big meatier pieces, and the staff had the other pieces."
RELATED STORIES
Celebrity news, beauty, fashion advice, and fascinating features, delivered straight to your inbox!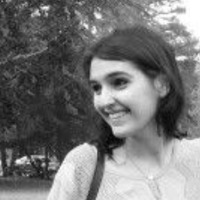 Mehera Bonner is a celebrity and entertainment news writer who enjoys Bravo and Antiques Roadshow with equal enthusiasm. She was previously entertainment editor at Marie Claire and has covered pop culture for over a decade.