Ryan Reynolds Admits He's Struggled with Anxiety Most of His Life
He went through a "real unhinged phase" in his early '20s.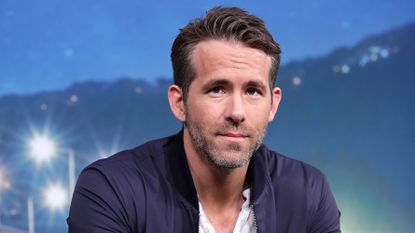 (Image credit: Getty Images)
In a new interview with The New York Times (opens in new tab), Ryan Reynolds opens up about the anxiety he's dealt with most of his life. The Deadpool star, who's married to Blake Lively and has two children, often deals with the fear and nervousness many people face on a daily basis:
"I have anxiety, I've always had anxiety. Both in the lighthearted 'I'm anxious about this' kind of thing, and I've been to the depths of the darker end of the spectrum, which is not fun," he says.
He was paralyzed by it—often when thinking about his future.
"I was partying and just trying to make myself vanish in some way," he said. But after some of his friends died of overdoses, he stopped the partying.
So how does he deal with it? He apparently uses the meditation app, Headspace. (opens in new tab) He also reminds himself that his anxiety will lift as soon as he walks onstage.
"When the curtain opens, I turn on this knucklehead, and he kind of takes over and goes away again once I walk off set," he says. "That's that great self-defense mechanism. I figure if you're going to jump off a cliff, you might as well fly."
👏 to Reynolds for being so candid about his mental health. You can read the rest of The New York Times interview here (opens in new tab).
RELATED STORIES