Two Minute Date with Joshua Jackson
Two Minute Date with Joshua Jackson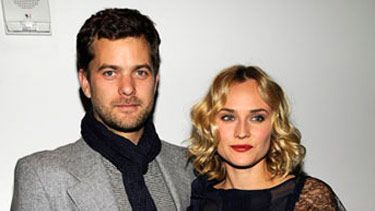 (Image credit: Kevin Mazur)
In TiVo-worthy Fringe, Joshua Jackson outgrows the Creek
After six seasons of the overwrought teen soap Dawson's Creek, Joshua Jackson--the cherub-faced underachiever Pacey--was eager to move on. "We can all debate the jump-the-shark moment, but once those kids were out of high school, there was no reason on earth why they'd be so much in each other's lives," says Jackson.
The only problem is, Jackson wasn't the one anyone had pegged as the breakout star. But today, while his prodigiously eyebrowed costar James Van Der Beek scrambles for stints on Ugly Betty and Katie Holmes mostly earns headlines for how she rolls her denim, the dark horse of Dawson's is back--playing Peter Bishop, the half-genius, half-massive-pain-in-the-ass lead on Fox's sci-fi series Fringe.
Jackson was leery of resubmitting to TV's time-sucking demands, but a knockout script and wooing by cult-hit wunderkind JJ Abrams (Lost, Alias) proved hard to resist. "It's an intense, never-ending amount of work--but I haven't had to cry about my lost love Joey Potter yet, so it's been easier," says Jackson, now a scruffy 30 years old. Besides, if, as blogs predict, Fringe is the next X-Files, he could score instant job security, given that Abrams often recycles his favorite actors. "I'm the next Cloverfield monster!" he jokes.
As Jackson jumps into sweeps season, he is bound by Abrams's legendary confidentiality contract. "Other than being threatened with imminent death if you lose a script," says Jackson, "it's all very relaxed." Considering that in real life he never picked up on girlfriend Diane Kruger's plans for his elaborate surprise birthday party last June, those precious plot points are safe. For now, he's just grateful to have sidestepped teen-dream oblivion. "Done right, we could have a great show for a long time," he says proudly. So far, no shark in sight.
Marie Claire email subscribers get intel on fashion and beauty trends, hot-off-the-press celebrity news, and more. Sign up here.